Full Strawberry Moon – 28th June 2018
This is the seventh full moon of the year! For those looking to the stars, the best time to see it in full over the UK is 05:53 am.
This Full Moon in June is known as a Strawberry Moon, an unusual name that derives from the time that strawberries are ready for picking. Usually it takes place along the east coast of the United States of America.
The Algonquin tribes would sometimes refer to this moon as the time to gather ripening strawberries.
In areas where strawberries aren't native, the full moon was also known as the Hot Moon and the Rose Moon 
In other parts of the world this moon is also known as the Mead Moon or Honey Moon.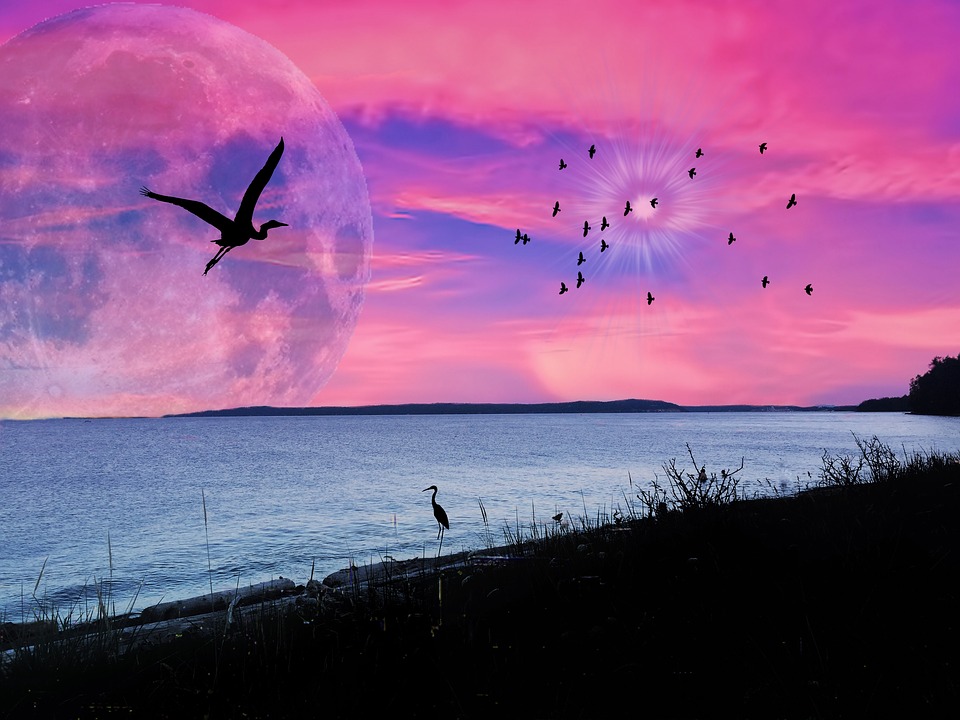 Astrological Influences
The sun is in the sign of Cancer. The full strawberry moon appears in the sign of Capricorn.
The energy from Capricorn can prepare us for some realities that may have to be addressed for July. It is also useful to use as an extra boost to achieve those goals you have set yourself. The Capricorn goat's determination will be most welcome!
The signs most affected by this moon are Aries, Cancer, Libra and Capricorn. They in particular can be pushed into saying something without thinking about it first! Feelings can appear very strongly but be sure build your resolve during this time.
Remember to take of yourself, particularly in the work area. Knowing when to take charge and behave in a mature way when certain situations present themselves in various challenging ways! Mars is appearing in not very friendly retrograde and may make it feel like it is personal. It is not! That energy from our friendly goat will carry us through.
Elements for your Strawberry Moon
The Colours: Orange, Gold and Amber.
The Stones:  Rose Quartz, Agate, Topaz and Alexdrite
The Herbs: Mints, Sage, Sunflowers, Parsley, Mosses and Lavender.
The Elements: Fire.
The Power Animals: Monkey, Butterfly, Dragonfly, Frog, Toad and Wren.
Strawberries!
With the unusually hot but very welcome weather, it's also a lovely time to have some actual strawberries. Particularly with the tennis season around the corner! With that in mind, if you are feeling a bit sporty or adventurous then go for it! Use the moon's energy to enjoy yourself. Wait till you see what moon is next for July!  ….
Until then,
Love and Light X
Mystic Call is your one stop shop, for your psychic needs!
To top up your Tarot Tokens or if you have any questions or queries, our friendly reception staff are available 8:00 am to 3:00 am GMT on 0333 335 0297 . You must be over 18 years old to use this service which is for entertainment purposes only. You must be the bill payer or have the bill payer's permission. We may send free promotional messages. 
Text us
What will the full strawberry moon bring for you? Get your answer from the SMS text psychic team by texting FULL to 87777.
Max 3 x £1.50 texts per reply. Standard network rates apply to messages sent to 87777. Over 18s only. You must have the bill-payer's permission. You may receive free promotional messages. To opt out text STOP to 87777. Service by Com & Tel. Helpline: 0333 335 0297.