The Full Buck Moon in Capricorn – 5th July 2020
To start the month we have the Full Buck Moon in the sign of Capricorn. This is the seventh Full Moon of the year and the first real one of summer. The Buck Moon will light up in the early hours of Sunday 5th July. When viewed from the UK, the Full Moon will peak in brightness around 05:44 am.
 A Penumbral Lunar Eclipse
It is also a Penumbral Lunar Eclipse. This means a more subtle kind of eclipse, with diffuse outer shadow, almost fog-like, over the lunar surface at around 04:37 am. But the usual full moon will energy will still be amplified. In addition to this welcome energy, there is a lot going on behind the scenes from an astrological viewpoint.  Sudden surprises, complete turnarounds of situations, as well as some shocks will be rippling across our paths these next few weeks.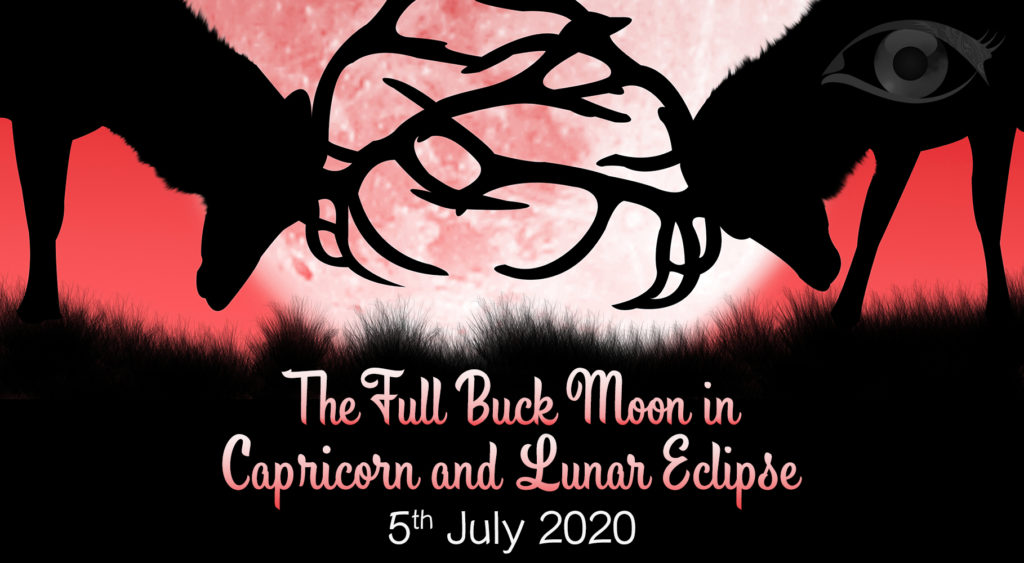 A 
Buck

 

Moon

 – New Antlers

The Full Moon for this month of July is called Buck Moon, as the new antlers emerge from buck deer's foreheads that are usually around this time of the year.

Male deer, or bucks, shed their antlers and grow new ones every year. Deer belong to the Cervidae family, also alongside with moose, elk, reindeer, and other species. You will find several different species of deer in the United States and Europe, where this traditional July Full Moon name originated from.

This moon is also known as a Thunder Moon (which may be appropriate for this weekend in the UK!), a Hay Moon and, due to the sometimes colour, a Rose Moon.
Astrological Influences
The Lunar Eclipse rises in conjunction with Mars, which could prove a challenge for us in the coming month ahead! Passions are running at a high! Saturn, the Karmic Planet of Order, is in retrograde and from 1st July, he stepped back into the earthy terrains of Capricorn. Of course, with this Eclipse also being in the sign of Capricorn, this is not only important news for Capricorns, but also for anyone who is a Cancer, which is Capricorn's opposite sign. But, it is not only those two signs that will be affected by this Eclipse! Some other signs may feel the effects of this Eclipse particularly strongly too. If you are a Gemini then prepare for increased emotions and heated sensitivity.
Taurus also be wary, particularly with friendships and social networks. Try to keep a cool head in this ever-changing weather! Aquarius are creatures of habit and the effects of this moon may ruffle your feathers. The planetary goings-on can be responsible for some strange coincidences! Every star sign will feel the effects in some way! Sorry everyone…but we can always blame the Mercury Retrograde!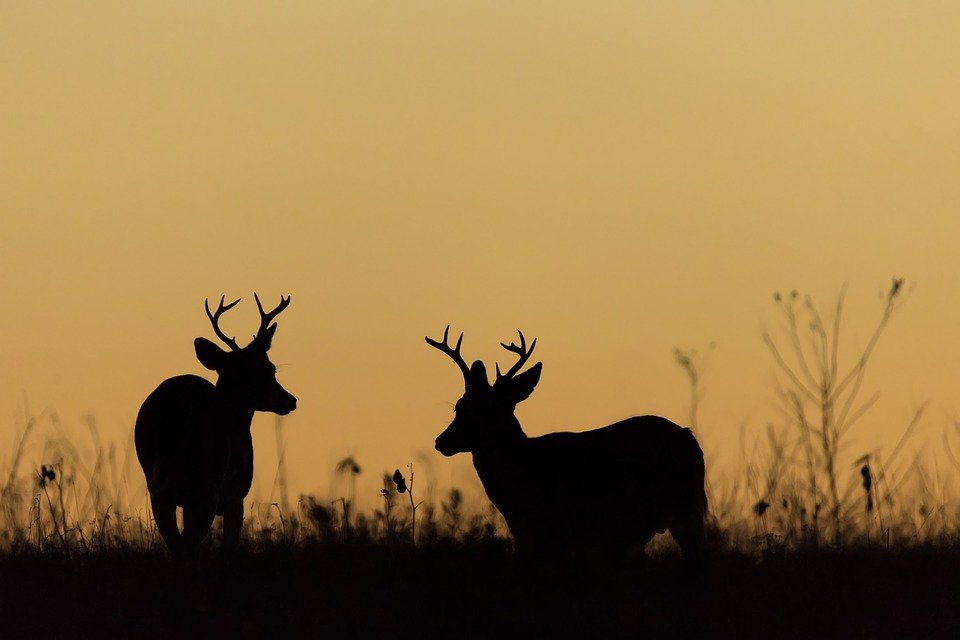 Elements for your Buck Moon
The Colours: Blue, Gray and Silver.
The Stones: Moonstone, White Agate and Pearl.
The Herbs: Lemon Balm and Honeysuckle.
The Flowers: Jasmine and Water Lily.
The Elements: Earth.
The Power Animals: Whale, Dolphin, Turtle and Crab.
Thank You for Reading
What can the Sturgeon Moon influence for our mood for August? Join us next month to find out!
Until then,
Love and Light X
Download our Psychic Today Companion App now!
The Psychic Today Companion App, for all your psychic needs! If you haven't yet added it to your mobile phone yet, you can do so by following our links here: 
To download from the App Store click here
Or to download from Google Play click here 
To top up your credit or if you have any questions or queries, our friendly reception staff are available 8:00 am to 2:00 am GMT on 0333 335 0297. You must be over 18 years old to use this service, which is for entertainment purposes only. You must be the bill payer or have the bill payer's permission. We may send free promotional messages. 
Facebook
Text FACEBOOK and your question to 65511 for your free reading! (Usually £1 per message, max 3 messages per reply. One per person. CS: call 0333 335 0297. UK Only)