Mercury Retrograde in Scorpio – 14th October 2020
Here we go again! Fortunately, this is the last Mercury Retrograde for this year. Beginning in the early hours at exactly 02:05 am UK time on October 14th (in the air sign of Libra) and will last until November 3rd (in the water sign of Scorpio).
The dates of the retrograde may continue over the Halloween period, but this Mercury Retrograde may have more treats than it does tricks for the zodiac signs, so there's no need to worry! Although, there are a few things you should keep in mind, especially if you think you're about to sail through this. Communication is always the key here! As with most things in life, being understood and talking to one other is the best way to keep moving forward.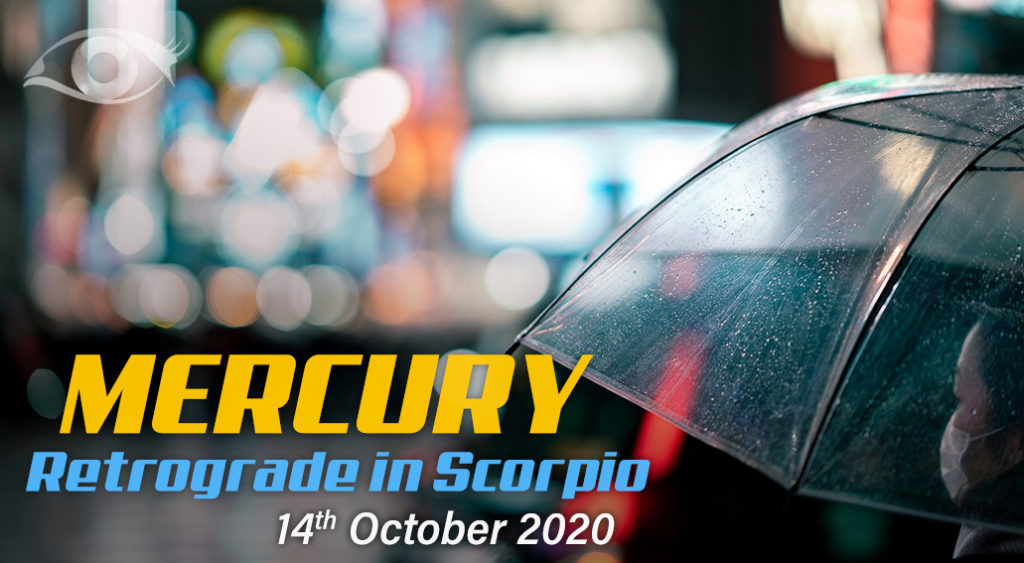 What does Mercury Retrograde mean?
The word Retrograde comes from the Latin word retrogradus, which translates as "backward step." As is suggests, Retrograde is the term for when a planet appears to reverse its orbit, from the perspective of our planet.
The Mercury Retrograde first came to prominence British astrological circles around the mid-18th century. A time when the interest in star signs was prevalent. Mercury, in ancient times, was the messenger of the Roman gods. Always there with communication!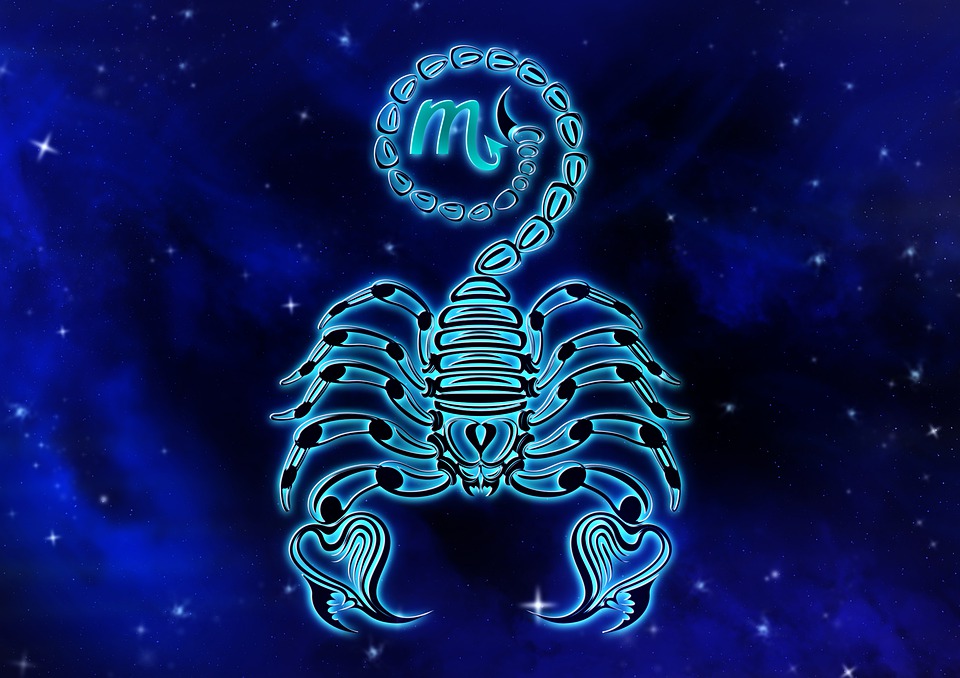 Mercury Retrograde in Scorpio
With the Retrograde in the water sign of Scorpio, friendships may be enhanced and be even stronger than usual. Mercury and Venus, together at this time, give added popularity to our individual lives and towards our loved ones. It may also be a good time to talk to that special person. Don't hesitate, we've all been waiting too long!
Throughout this year, Mercury has been retrograding throughout the water signs, as a signal to the universe to ask us to work on strengthening our intuition and self-improvement. As Mercury flows through this final water sign, it starts to feel like a full circle. In learning something about ourselves and also in how our own intuition is used in our daily lives, especially during the lockdown. If something is feeling off to you, then use this Mercury Retrograde to draw attention so you can solve it!
Your Horoscopes in this Mercury Retrograde
Aries 
Mar 20th – Apr 20th
Throughout the month things may start to feel a bit more optimistic for you, Aries. Allowing yourself to do your own thing and care less about what others think becomes much easier. Much of the self-doubt should also clear up for you as well.


Taurus 
Apr 20th – May 21st
Balance is essential to prevent burn out. You may also find that your growing influence allows you to be very persuasive- so, use that wisely. With an emphasis on growth and change, it's a lot easier to clear through the clutter and get things done.


Gemini 
May 21st – Jun 21st
You may note that collaborations benefit you the most. Allow the free exchange of ideas to flow and you may just find brilliance. If you've been feeling stuck, an open mind can definitely help. Additionally in love, you may discover that what you give is in fact, what you get back!

Cancer 
Jun 21st – Jul 23rd
Take care not to bite off more than you can chew, or assume the worst. You may find that you are feeling much more vulnerable but also, ready to cut loose anything that's not working. Don't be afraid to make the changes you need for a new beginning. Though scary at times, you'll find that these things are worth it.
Leo
Jul 23rd – Aug 23rd
Allow yourself the balance of engaging in those things you truly enjoy so that you can take care of the ones you don't. It's important to cut loose things that aren't really working – but, some things just need to be done, regardless. Take care not to impulsively act on boredom and you'll find much gets accomplished.


Virgo 
Aug 23rd – Sep 23rd
Though you may have been dealing with many challenges with those close to you, you'll find you are able to understand things much better. Being able to sort things out and move on is key. As your head clears, so does your path and you'll find progress helps you to feel more confident.


Libra
Sep 23rd – Oct 23rd
Months of confusion and lack of vision may have had you feeling a bit less than confident. However, as this lifts, you will discover that your senses come alive. Though this retrograde may hold some challenges – rising to them brings an entirely new plan to light which can help explore them fully.


Scorpio 
Oct 23rd – Nov 22nd
You need to be careful not to be so rigid, Scorpio. In this retrograde in your sign, a lot of the confusion clears and understanding that sometimes, things just don't work out, is key. Putting the past behind you will help pave the way towards brighter futures, now.


Sagittarius 
Nov 22nd – Dec 22nd
Things have been a bit confusing and unclear in the past few months. Facing the truth of things and being able to course correct is important for you now. You'll find things get lighter and in having turned a corner – you are much better prepared for what's in store.


Capricorn 
Dec 22nd – Jan 20th
Going your own way really seems to be the path for now and you may find yourself feeling a bit more introverted. More and more, you may find yourself rejecting those things you can't be passionate about. Taking calculated risks can pay off, and the more hands-on you can be with things, the better.
Aquarius 
Jan 20th – Feb 18th
You may find that the retrograde starts out a little rough, but quickly does an about-face. If you've been struggling with a lack of direction – you may find things ease up there. With newfound resolve, you can discover that you see opportunities you couldn't before. 

Pisces 
Feb 18th – Mar 20th
You may find that others respond to your candour much better than you'd thought. Things begin to clear up after months of challenges and confusion and an overall sense of optimism emerges. Allow yourself to push through any of the doubts you had to stand on your own feet and thrive.
That's it… For Now!
The trilogy of Mercury Retrogrades is officially over by November 3rd 2020. But it will no doubt return to frustrate and aggravate us again in 2021. When and how? You'll have to wait and see!  Until then,
Love and Light X
Download our Psychic Today Companion App now!
The Psychic Today Companion App, for all your psychic needs! If you haven't yet added it to your mobile phone, you can do so by following our links here: 
To download from the App Store click here
Or to download from Google Play click here 
To top up your credit or if you have any questions or queries, our friendly reception staff are available 8:00 am to 2:00 am GMT on 0333 335 0297. You must be over 18 years old to use this service, which is for entertainment purposes only. You must be the bill payer or have the bill payer's permission. We may send free promotional messages. 
Facebook
Text FACEBOOK and your question to 65511 for your free reading! (Usually £1 per message, max 3 messages per reply. One per person. CS: call 0333 335 0297. UK Only)