The Wolf Full Moon in Leo – 28th January 2021
The Wolf Full Moon howls in at its fullest on the evening of Thursday 28th January at 19:16. The first Full Moon of 2021 is in the fixed fire sign of Leo and with it brings twinned power animal energy of the Lion and the Wolf make this a time to draw strength.
Draw upon the cunning of the wolf to see who is really there, when we need some support and who isn't. Knowing who can trust is everything, so use this Full Moon energy wisely.
Like the Lion in The Wizard of Oz, courage is already within us, and this lunation will guide us to reach down and find what we could do with right now. Combined with some strength and self-expression, that should see you strut your stuff with an extra spring in your step.
Don't forget to say how you feel to those you love.  It is very important to accept feedback and use it for improvement, communication is vital to us all moving forwards together!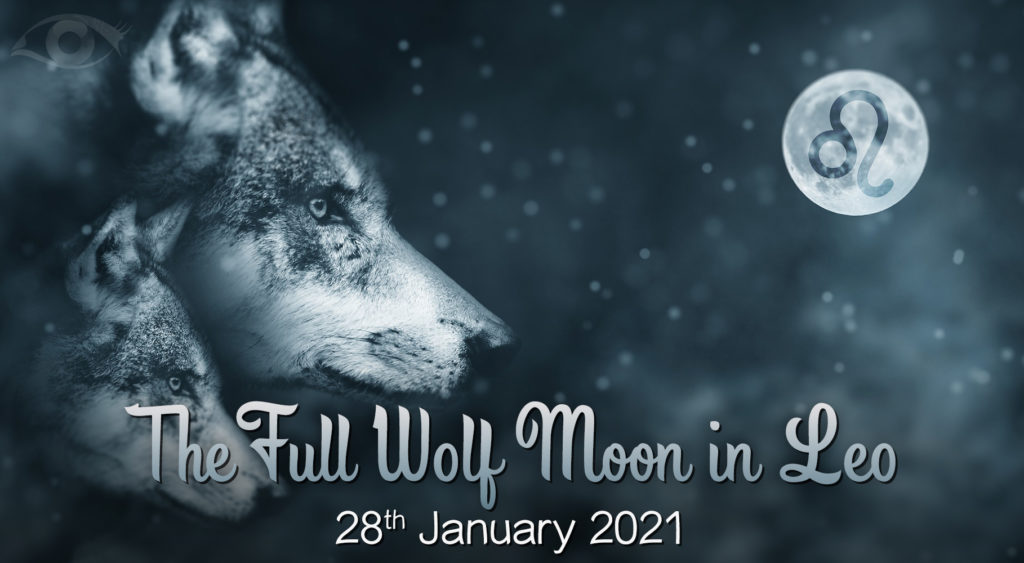 Full Moon Names
Various other names know the Full Wolf Moon and it can also be called Snow Moon, Old Moon and Ice Moon. However, the last one is usually attributed to the February full moon.
While the Wolf Moon is a Native American name, other sources say that it has Anglo-Saxon origins.
In Anglo-Saxon culture, the January Full Moon was also called the Moon after Yule, the time of the ancient festival celebrating the Winter Solstice around 21st December last year.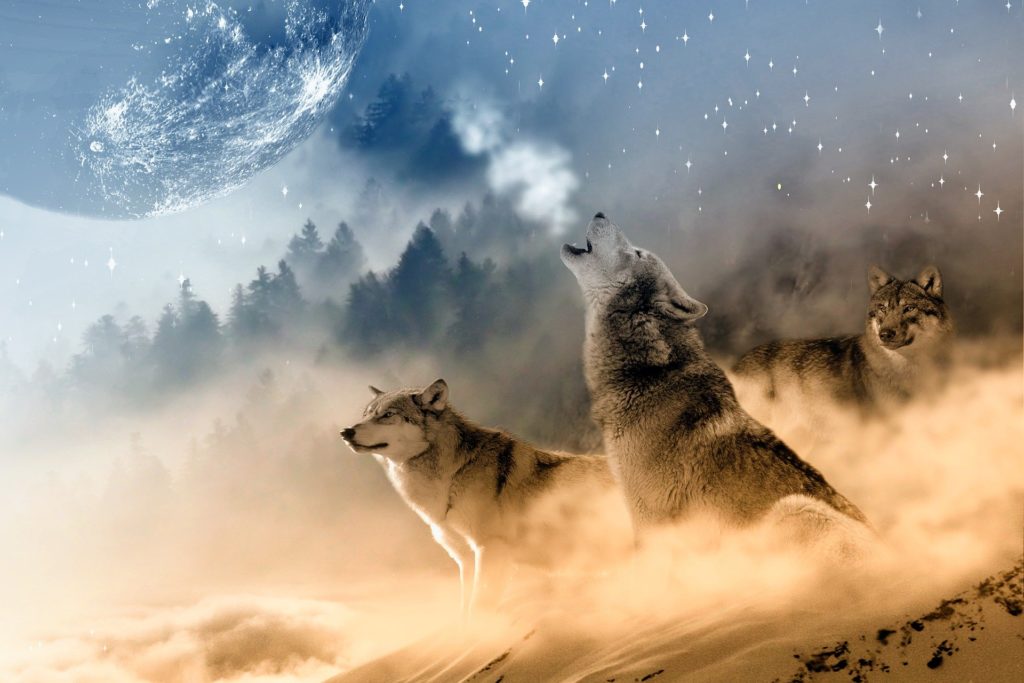 Why is it a Wolf Moon?
This was attributed to every January moon by the Native Americans. The early Native Americans didn't record time using months of the Julian or Gregorian calendar. Instead, the tribes gave each full moon a nickname to keep track of the seasons and lunar months.
Most of the names relate to an activity or an event at the time in each location. However, it wasn't a uniform system, and tribes tended to name and count moons differently. The January moon was named Wolf Moon because villagers used to hear packs of wolves howling in hunger around this time of the year.
Astrological Influences
Fiesty and hot-headed Mars, like Leo's sign, is butting heads with wild and restless Uranus and, as these two are squaring up to the bigger duo of Saturn and Jupiter, this may make tempers fray more quickly.
Jupiter and Mars especially, are in opposition to one another to challenge and disrupt our lives, so draw on that Leo strength of self-restraint and patience if you find yourself pushed into a corner of a disagreement!
With the free-thinking season of Aquarius upon us, embrace those moments of spontaneity in life. Don't wait and plan these moments, go with those impulses and see where they lead you!
 Creativity is also at its fullest during this
Full Moon
, so it's a good time to pursue those creative goals and ambitions. Leo is ruled by
The Sun
, so don't be afraid to let yourself sparkle towards others! The Full
Moon squareMars
' full-on planetary aspects especially will ramp up the inner show-off within you! So don't waste this spontaneous energy this Full Moon, it might come in very handy!
.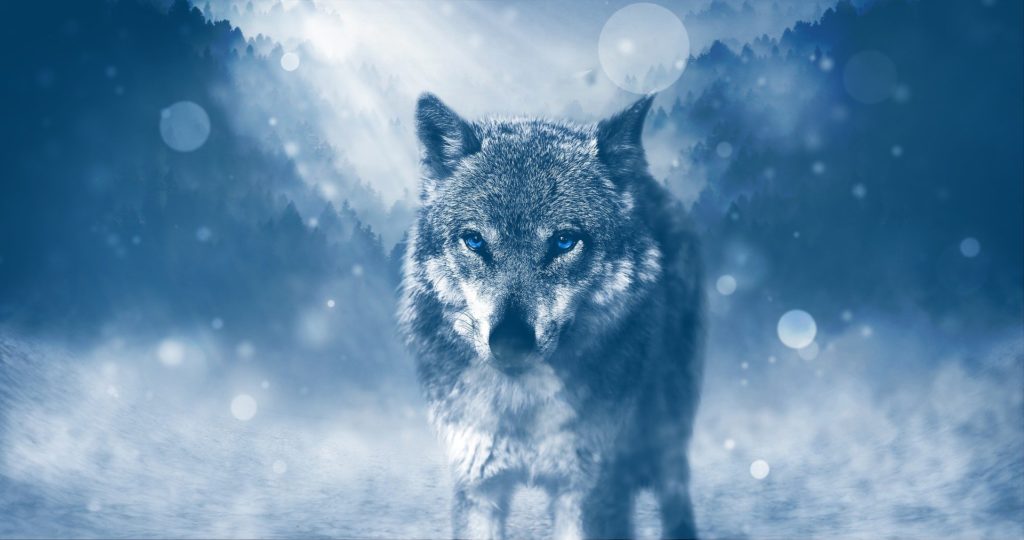 Elements for your Wolf Moon
The Colour: Turquoise
The Mineral: Silver 
The Plant: Quaking Aspen
The Element: Air
The Power Animal: Otter
Thank You for Reading
The Snow Moon will be shivering this way in February! In the meantime, have a good time of love in abundance!
Until then,
Love and Light X
Speak to one of our Psychics!
We have a very experienced and friendly team of psychics with us here at Psychic Today! Click on our link here and select the psychic of your choice for an exclusive one-to-one reading!
Download our Psychic Today Companion App now!
The Psychic Today Companion App, for all your psychic needs! If you haven't yet added it to your mobile phone, you can do so by following our links here:
To download from the App Store – click here.
Or download it from Google Play – click here.
To top up your credit or if you have any questions or queries, our friendly reception staff are available 8:00 am to 2:00 am GMT on 0333 335 0297. You must be over 18 years old to use this service, which is for entertainment purposes only. You must be the bill payer or have the bill payer's permission. We may send free promotional messages. 
Facebook
Text FACEBOOK and your question to 65511 for your free reading! (Usually £1 per message, max 3 messages per reply. One per person. CS: call 0333 335 0297. UK Only) Click on the link to our page and see our Facebook Live sessions right here!