The New Moon in Aquarius – 11th February 2021
A New Moon in the Air Sign of Aquarius will be appearing in the frosty night air on Thursday 11th February at 19:05 UK time! Aquarius is an innovative sign and, with many different planets all mixed together in an eclectic lunar mix, the Aquarius energy virtually crackles with new prospects for you. Expect your thinking process to be hugely sped up!
There is a specific complementary energy of the airy and imaginative Aquarian New Moon energy. Listen to what your inner emotions are telling you. This New Moon has a strong need for emotional freedom. Feelings of others will also be heightened at this time, so it is best to be sensitive to each other's needs.  Letting go of stuck situations, especially those with other people, can be presented as an opportunity. Finding breakthrough solutions to feel comfortable and at ease are essential if you are looking for a fresh start!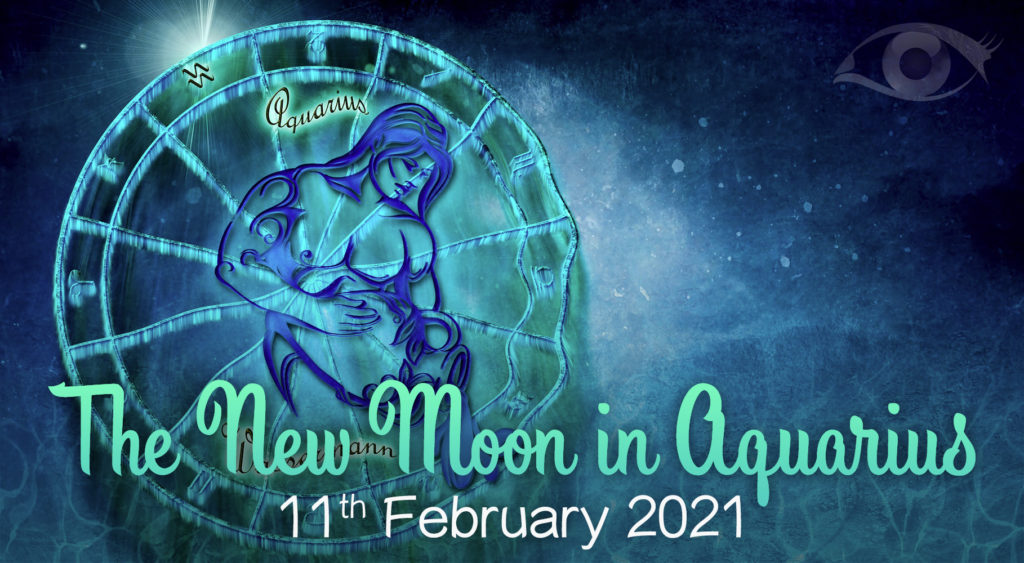 The Moon in Astrology
A New Moon in Aquarius gives us a whoosh of dynamic energy! But this particular New Moon, supported by a myriad of the other Major Planets in the same airy sign of Aquarius, many of which are in a direct alignment, is ultra-powerful! The big names include The Sun, Mercury, Venus, Jupiter and Saturn! 
As if that wasn't plenty, there is also an asteroid called Pallas thrown into the mix! All this cosmic energy beamed down in this New Moon is definitely something we can all use to our advantage. The most vigorous combination of these planets happens to be Venus conjunct with Jupiter, which is also the best for love and most welcome with Valentine's Day ahead!
All these effects will last for at least a month, up to the next New Moon in March (see below!). From 11th February to the Full Snow Moon on the 27th February, during the waxing moon phase, if you are looking for fresh starts, new opportunities or getting to know that special someone a lot more, this New Moon in Aquarius is the one for you!
How Does the Moon Work?
Did you know the Moon always shows us the same face? There is no one single dark side of the moon. It is a celestial sphere that takes 27 days to rotate on its own axis and revolves around our planet once every 27.3 days.
What we see when we look at the moon is reflected sunlight. On average, the moon will rise about 50 minutes later each day, which means it sometimes rises during the day and others during night time hours.
When we experience a New Moon, the satellite is between Earth and the Sun. The part of the moon facing towards us on the ground receives no direct sunlight. The only light source is the dim sunlight reflected from Earth.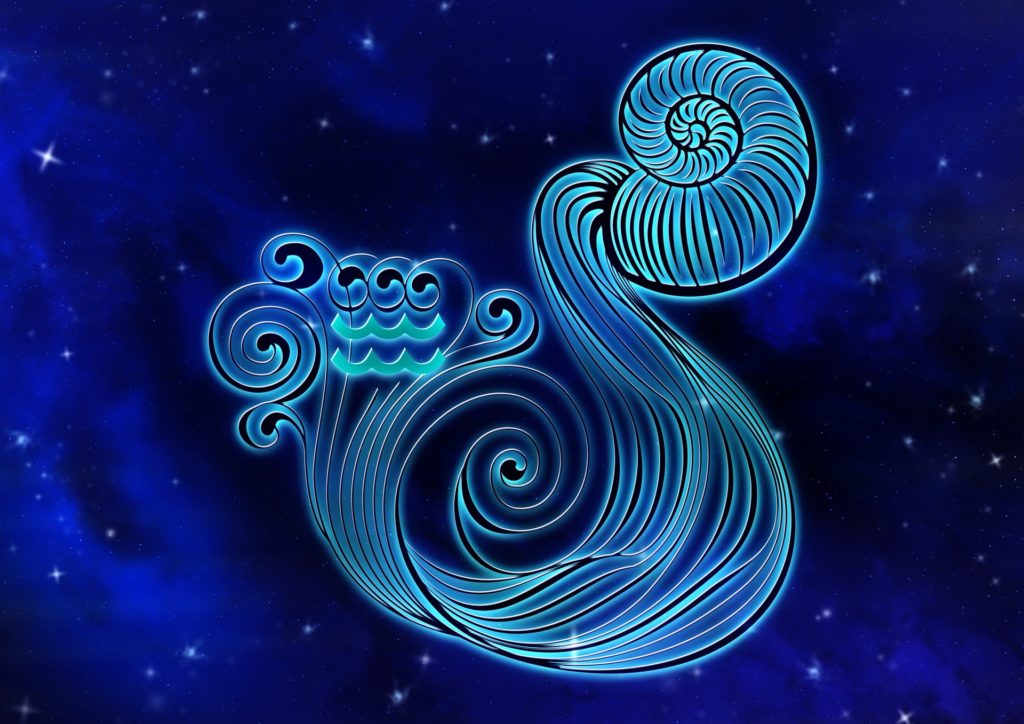 When is the Next New Moon?
The next New Moon will appear on the 13th of March 2021 in the morning hours and be in Pisces' sign. Will we have a spring in our step? Find out next month!
Until then, lots of love and light from us all! Xx
Speak to one of our Psychics!
We have a very experienced and friendly team of psychics with us here at Psychic Today! Click on our link here and select the psychic of your choice for an exclusive one-to-one reading!
You can watch Psychic Today Live!
You can watch the show LIVE between 8 am and 10 pm on Sky Channel 680 or via our website and on our YouTube page!
Download our Psychic Today Companion App now!
The Psychic Today Companion App, for all your psychic needs! If you haven't yet added it to your mobile phone, you can do so by following our links here:
To download from the App Store – click here.
Or download it from Google Play – click here.
To top up your credit or if you have any questions or queries, our friendly reception staff are available 8:00 am to 2:00 am GMT on 0333 335 0297. You must be over 18 years old to use this service, which is for entertainment purposes only. You must be the bill payer or have the bill payer's permission. We may send free promotional messages. 
Facebook
Text FACEBOOK and your question to 65511 for your free reading! (Usually £1 per message, max 3 messages per reply. One per person. CS: call 0333 335 0297. UK Only) Click on the link to our page and see our Facebook Live sessions right here!