Unrequited Love – By Heather
Unrequited Love – quite possibly the cruellest type of love.  The one no one asks for but everyone experiences.  From the innocence of a young hearts' crush to the more weathered of hearts, this type of love cuts us deep down to the core leaving a lasting impression.  
This person could be a friend, co-worker, someone online or you may be dating them or feel as though you are in a committed relationship.
But whether you are crushing hard on someone or are wildly in love with them when they are not feeling the same way – I don't need to tell you – it is devastating!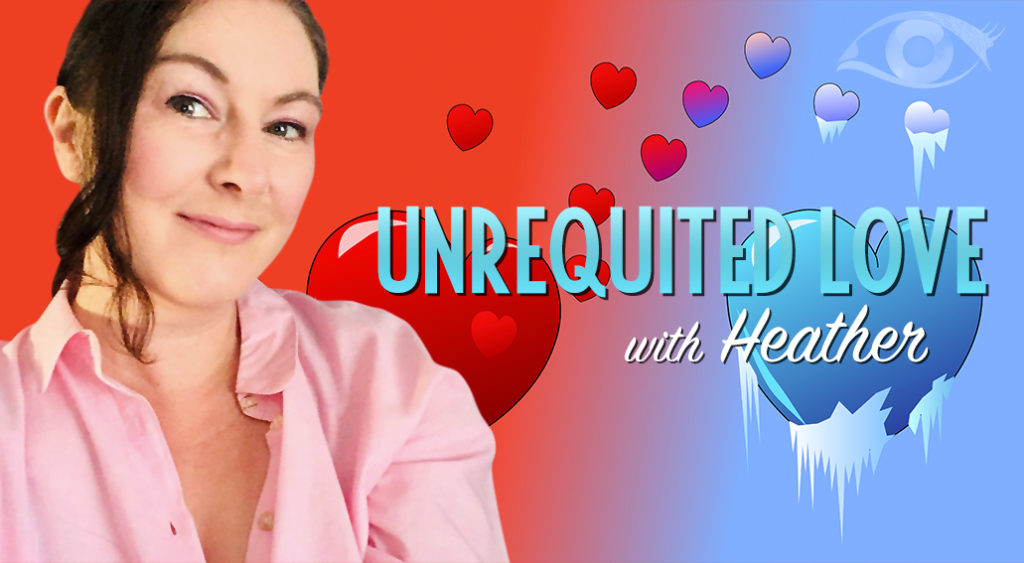 You probably start to feel that, if you just did more for them, gave them gifts, told them how you are feeling then it would make a difference.  That maybe they are going to notice how great you are and realise how much that they appreciate you and maybe that they'll love you back.
Unfortunately, the reality is that they are never going to love you the way that you want them to love you.
Dealing with Rejection
It's painful/heartbreaking/soul-destroying to realise when someone doesn't feel for you in the way that you feel for them.  Here are some tips to help you heal.
(1) Accept the situation
I know, this seems like a double blow, but once you accept that they don't love you back you can start to process your feelings and begin the healing process.
(2) Give yourself time to grieve
This is important because this is a grieving process.  Not only have you have lost someone important to you, but you have lost those dreams of a blissful future together.  You will have good days and bad, so be patient with yourself. 
(3) It's not their fault
You may feel as though they led you on or gave you the impression they were feeling to same, but there may have been some indications that they weren't, however, because of how you were feeling you ignored those red flags.  It's not your fault, love does blind us to the truth.  Try to think of a time that you rejected someone in a similar situation.  
(4) Get some distance
This is important, especially if you have decided to remain friends or you work together (after your confession).  Hit that 'Unfollow' button if you feel it's necessary while you work through your emotions.
(5) Self Love
This is an excellent time to practice some self-love.  Try not to watch media about romance or read books on this topic for a while.  Shift your focus to other types of media that you find interesting, it could be YouTube tutorials on basket weaving or TV quiz shows.  Basically, anything where romance is not the main focus.  
(6) Repeat "Rejection is Protection"
Use this as an affirmation as many times during the day (or night) as you feel is necessary.
(7) You are not alone
Everyone on the planet experiences Unrequited Love at some point in their lives, ask friends for advice if you feel it will help.  Try not to focus on why you were rejected, you don't need to know why seeking closure is not necessary – you already had your answer (return to point no. 1)
(8) See it from a different perspective 
It can be helpful to view your situation as a third party would.  Put yourself in the shoes of a friend or independent advisor.  Some people find it helpful to discuss the situation aloud with themselves (but you can also do it in your head), to help them process their emotions.
(9) Channel your Feelings
It's important while doing any type of emotional healing that you find a positive outlet for your emotions.  It could be embracing something creative like writing, art, photography or music.  You might find something more physical like aerobic exercise more effective.  As long as you are acknowledging your feelings and not shying away from them.  If you feel like you need to cry it out, just go for it.  Release that pain so that you can start to heal.
(10) Remember!
Please remember that you have done nothing wrong and that there is nothing wrong with you.  You are worth being loved for who you are, in a loving relationship where both sides are mutually respectful and there is equal give and take.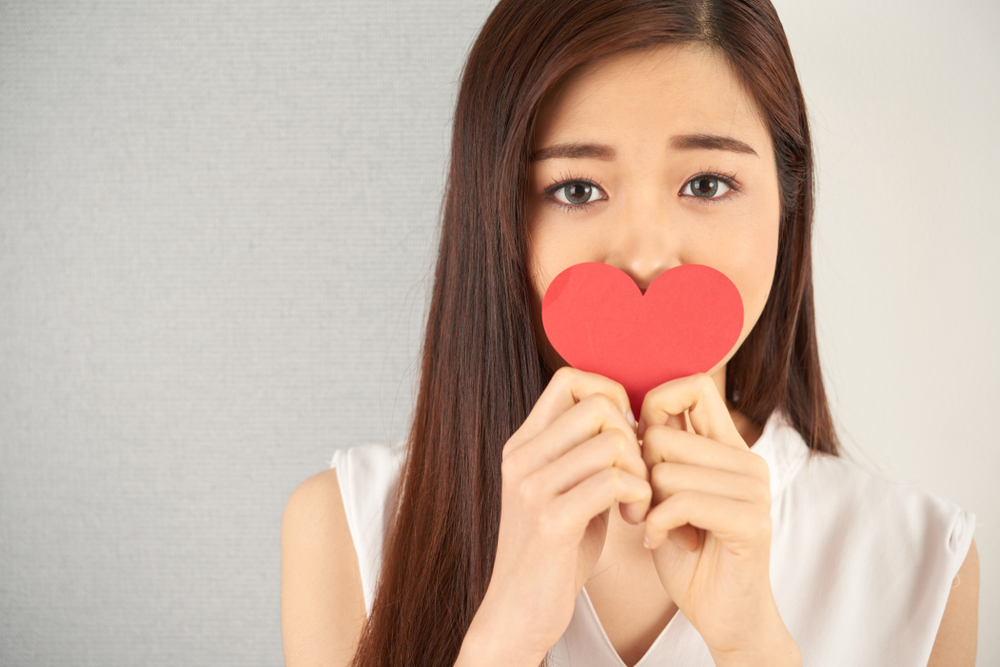 Red Flags
Here are a few early warning signs that the person you have your eye on does not see this connection in the same way as you.  If you watch out for these red flags in the future, you can prevent yourself from becoming too attached or too focused on a happily ever after outcome.
They keep you at a distance, revealing very little personal information about themselves.
Do they often tell you what they've been up to and who with but rarely make plans with you?
They fail to hold eye contact.
They don't ask you many questions about yourself or have a lack of interest in you and your life.
You initiate most or all of the contact.
They seem to forget information that you've told them about you and what you're up to.
Conversations are brief and your person is usually the one to end the interaction first.
They try to disagree with you or give opposing views.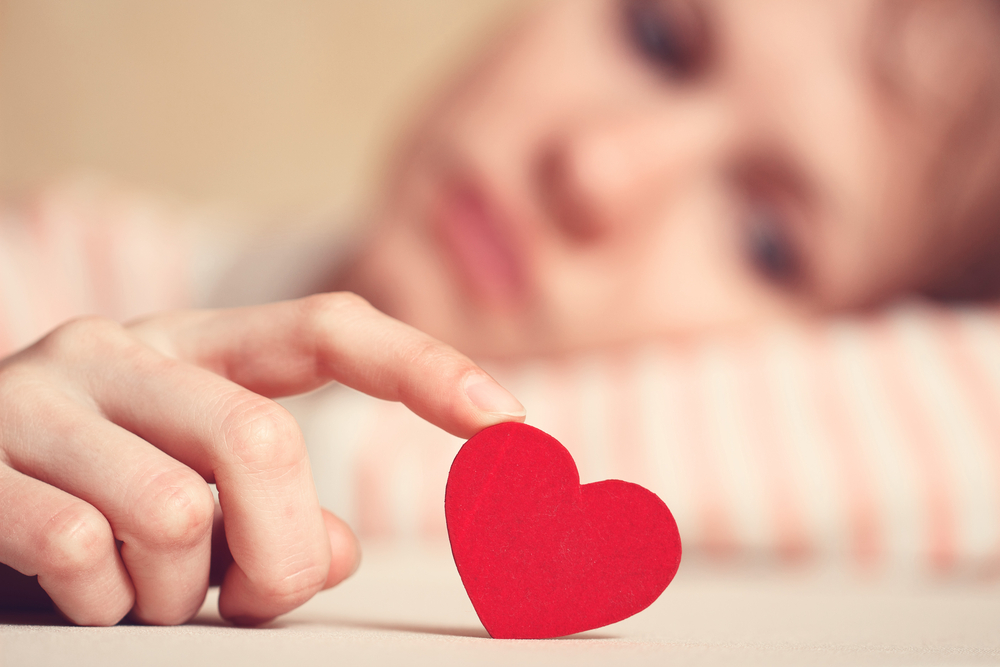 The Lesson
You are forgiven if you are struggling to see the purpose of this type of love.  It's a sore lesson to learn.  But once you have healed you will see how powerful this lesson truly is.
There are a few lessons to take away from this experience and I hope that you can take some comfort in them, especially if you are feeling the bitter sting of unrequited love at this moment. 
Please remember that no matter how bad you might be feeling right now, this will pass, you will be coming through it a better, stronger version of yourself. 
And most importantly, there are so many people that can help you at this time, don't shy away from your feelings, embrace them, share them, support is never far away.
 (1) Self Love
You are learning to value yourself, not to seek validation through another.  When you are accepting of how amazingly awesome you are, you will not be willing to settle for anything less than your equal.
(2) Set Boundaries 
Do you often find yourself overgiving in a connection?  Lightworkers are natural healers and nurturers.  They often become attached to people that they feel they can help in some way – but all too often are the ones that hurt.  Setting boundaries protect your energy and allow the right people to come forward.
(3) Behaviours
When we feel drawn to a person it might be because they are exhibiting traits/behaviours that our Soulmate has.  Sub-consciously we recognise those traits but we haven't realised yet that the person we are feeling drawn towards is not our Soulmate, this is known as 'false' energy.  It is very similar to our true soulmate but it is not exactly the same.  They have a different life pathway, and potentially you could be missing meeting your true soulmate by becoming fixated on the wrong person. 
(4) Learning a Lesson
You are both learning a lesson in Unconditional Love.  Whether you are the person who has caught feelings or the person who has no idea you have a crush on them, this is an opportunity for both of you to learn about loving someone unconditionally.  Displaying respect for one another at this challenging time, acceptance of one another as individuals and of course showing that you can love someone without being romantic or sexual.  Unconditional love has no boundaries or rules – you can wish each other well, leave no animosity between you.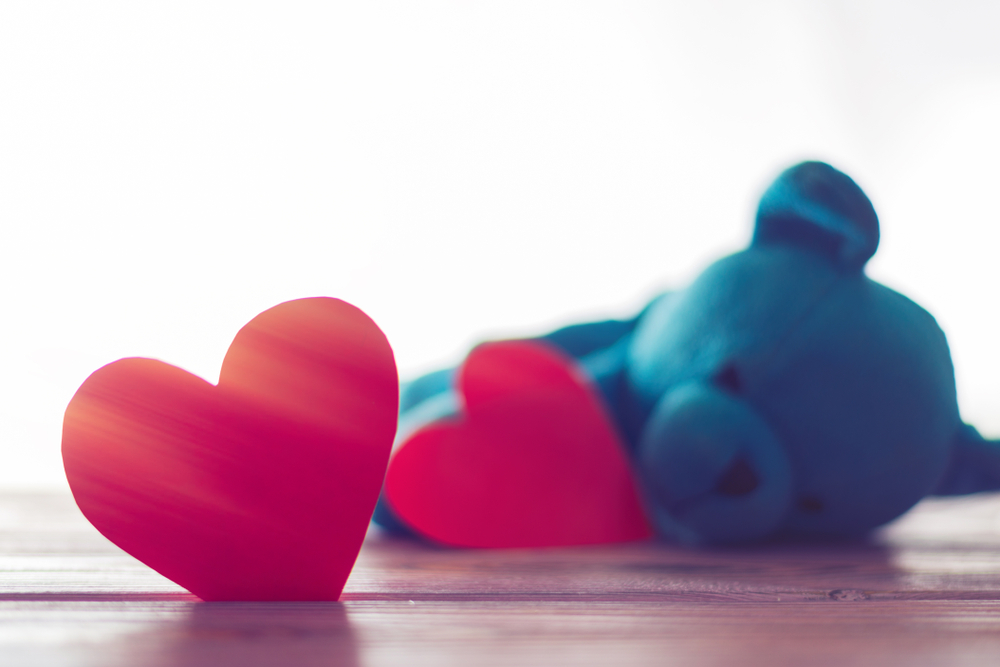 In Conclusion
I hope there are some points in here that you find useful in your journey.  Of course, please contact us here if you would like to discuss anything further on this topic.  We are not here to judge you.  My PIN No. is 7029.
Please feel free to comment with any methods that you found helpful dealing with Unrequited Love, you could help a fellow human out there.
Love and Light X
Download our Psychic Today Companion App now!
The Psychic Today Companion App for all your psychic needs! If you haven't yet added it to your mobile phone, you can do so by following our links here:
To download from the App Store – click here.
Or download it from Google Play – click here.
To top up your credit or if you have any questions or queries, our friendly reception staff are available 8:00 am to 2:00 am GMT on 0333 335 0297. You must be over 18 years old to use this service, which is for entertainment purposes only. You must be the bill payer or have the bill payer's permission. We may send free promotional messages. 
Facebook
Text FACEBOOK and your question to 65511 for your free reading! (Usually £1 per message, max three messages per reply. One per person. CS: call 0333 335 0297. UK Only) Click on the link to our page and see our Facebook Live sessions right here!