The Full Moon in Pisces – 20th September 2021
Autumn is getting close with the arrival of the Full Moon in Pisces. The moon will be lighting up the night sky on 2oth September at around 00:54 am UK time.
It rises and sets in pale orange colour, the reason being that we view its light through the thickest part of the Earth's atmosphere. To the naked eye, it will be at its brightest (almost a yellow-white orb!), weather permitting of course!
This Pisces Moon is one of good feeling and generosity, take advantage of the tail end of Virgo season. The sign of the Maiden Virgo is the opposite of its sister sign Pisces, so prepare yourself for a potential lunar twist!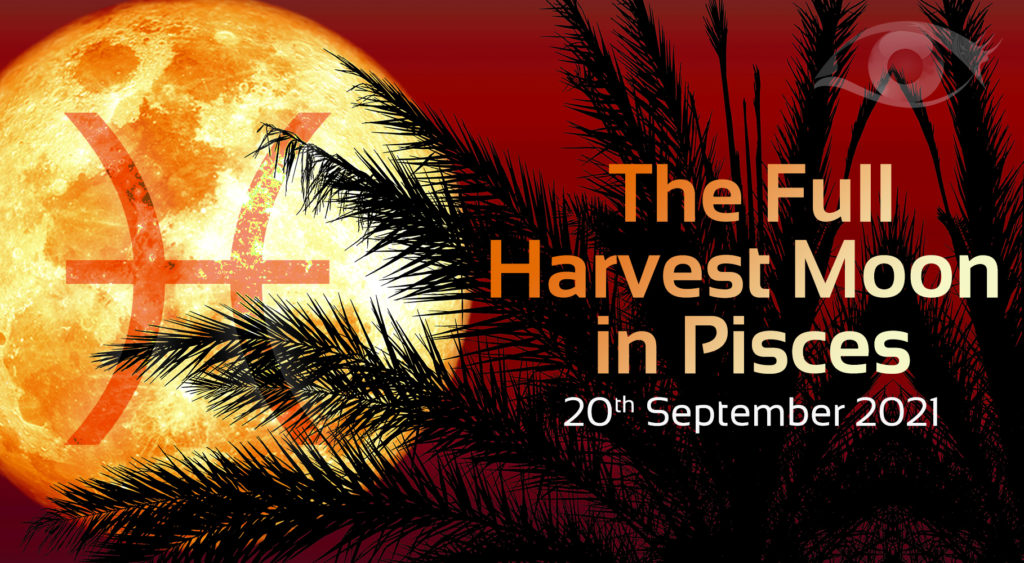 The Harvest Moon
The Harvest Moon is related to the annual gathering of crops. It is also known as the Full Corn Moon. During this time, the crops that spent the summer growing and becoming ripe to pick.
The moon marks an excursion in which the farmers would bring in food that they need to make it through the cold months ahead.
The timing was important because if they were not fast enough, the animals could beat them to the crops, and if they weren't picked at their peak ripeness, the crops might become rotten or unusable.
So, due to its utility, this moon was always tied to the Autumn Equinox, which incidentally falls this week on 22nd September.
Astrological Influences
The Harvest Moon rises in the astrological sign of emotional Pisces, which makes it a good energy boost time for shaking up a few things! This sign is in conjunction with Neptune and opposite Mars for a good feeling start for the Sun in Libra starting this week.
This astrological lineup is at its strongest with Mercury trine Jupiter. This is where generosity becomes a much stronger influence under the Full Moon. It is a great time to catch up with those friends and loved ones who aren't so forthcoming!
As this is known as a Harvest Moon, it is a great time to harvest the outcomes of the creative seeds that you may have sown or even personal projects you started back at the time of the New Moon in Pisces back in March. Embrace the challenges, but also give yourself a pat on the back!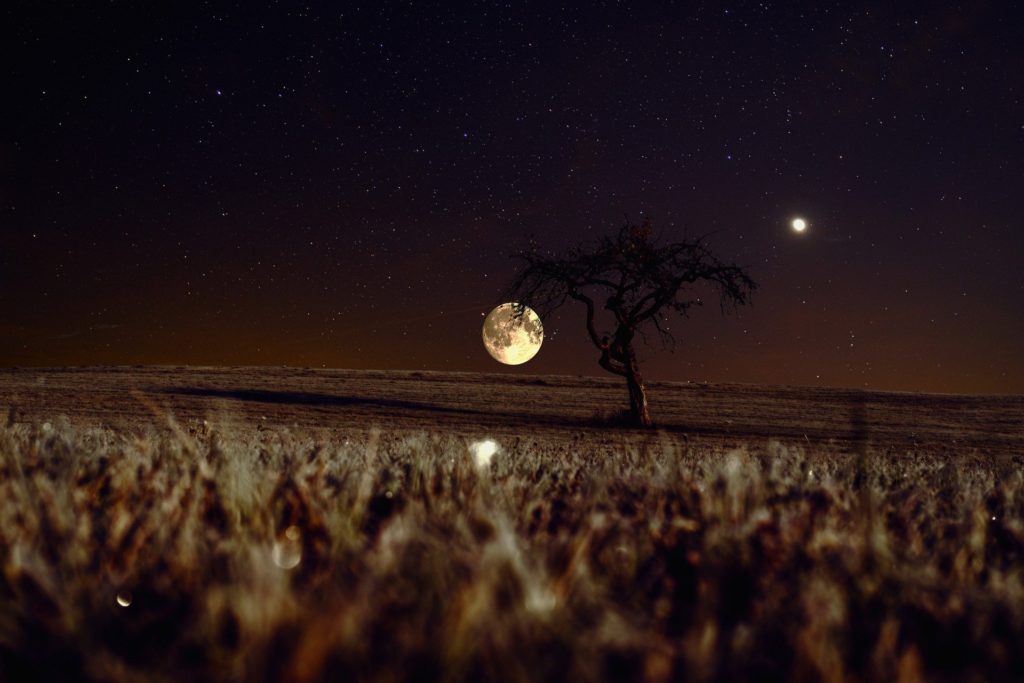 Mid-Autumn Festival
This is a traditional festival that is usually celebrated most notably in Vietnam and China. The exotic and sweet Mooncakes are usually eaten for this celebration.
Also, it is a symbol of unity and harmony among the people. Along with lanterns, which are lit and rise to skies that highlight the bright shine of the moon even more!
Elements for your Harvest Moon
The Colour: Purple
The Stone: Amethyst
 The Flowers: Violets
The Element: Earth
The Power Animal: Brown Bear 
The Full Hunter's Moon!
The Hunter's Moon will be heading this way in October. So just what will it all mean for you? Join us next month to find out!
Until then,
Love and Light X
Speak to one of our Psychics!
We have a very experienced and friendly team of psychics with us here at Psychic Today! See who is available for YOU right now!
Select the psychic of your choice for an exclusive one-to-one reading! Speak to one of our  Trusted Psychics. Plus, you can watch us live right here!
Download our Psychic Today Companion App now!
The Psychic Today Companion App for all your psychic needs! If you haven't yet added it to your mobile phone, you can do so by following our links here:
To download from the App Store – click here.
Or download it from Google Play – click here.
To top up your credit or if you have any questions or queries, our friendly reception staff are available 8:00 am to 2:00 am GMT on 0333 335 0297. You must be over 18 years old to use this service, which is for entertainment purposes only. You must be the bill payer or have the bill payer's permission. We may send free promotional messages. 
Facebook
Text FACEBOOK and your question to 65511 for your free reading! (Usually £1 per message, max 3 messages per reply. One per person. CS: call 0333 335 0297. UK Only) Click on the link to our page and see our Facebook Live sessions right here!