Healing Sounds and Sound Therapy
Sound, inclusive of music, is sometimes used in therapy to heal the soul. Most of us have a song or a sound that takes us back to an event or to a time in our lives we remember instantly.
Such a sound is powerful in conjuring up memories and emotions, especially unresolved ones. By bringing these unresolved emotions to the surface, recalibration and healing can occur.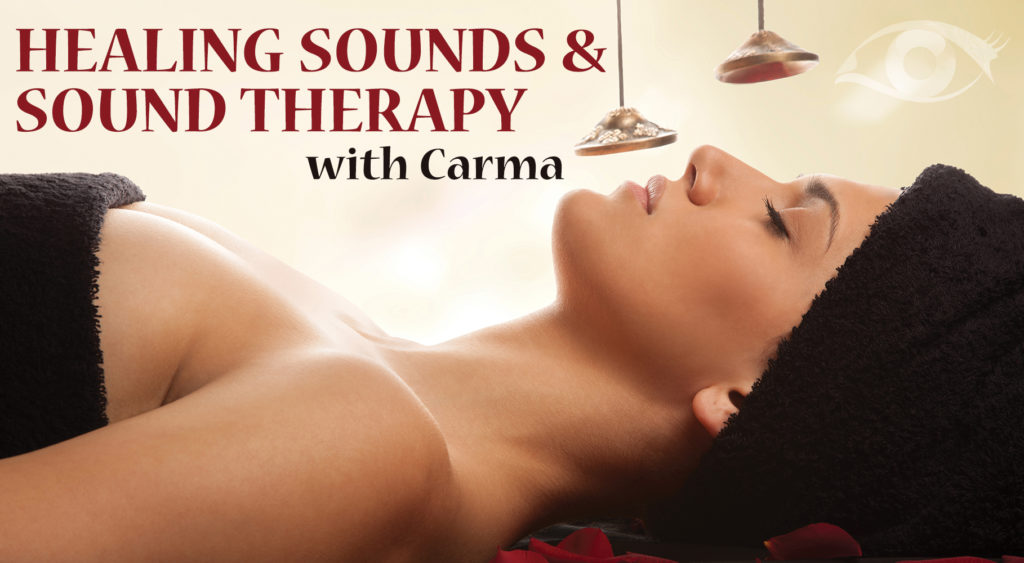 Sounds
Sound speaks to us not just lyrically but also instrumentally. Be it clapping or the ringing of bells for ceremonial reasons and to bring a school lesson to an end.  
When sound is used for healing, it communicates to us, and the body responds.  If we listen carefully, we can feel where we are holding on to dense energy in our bodies. 
This is where we need to place our efforts to strengthen and support our well being. In the Psychic world, a Clairaudient can use sound specifically to get a direct link.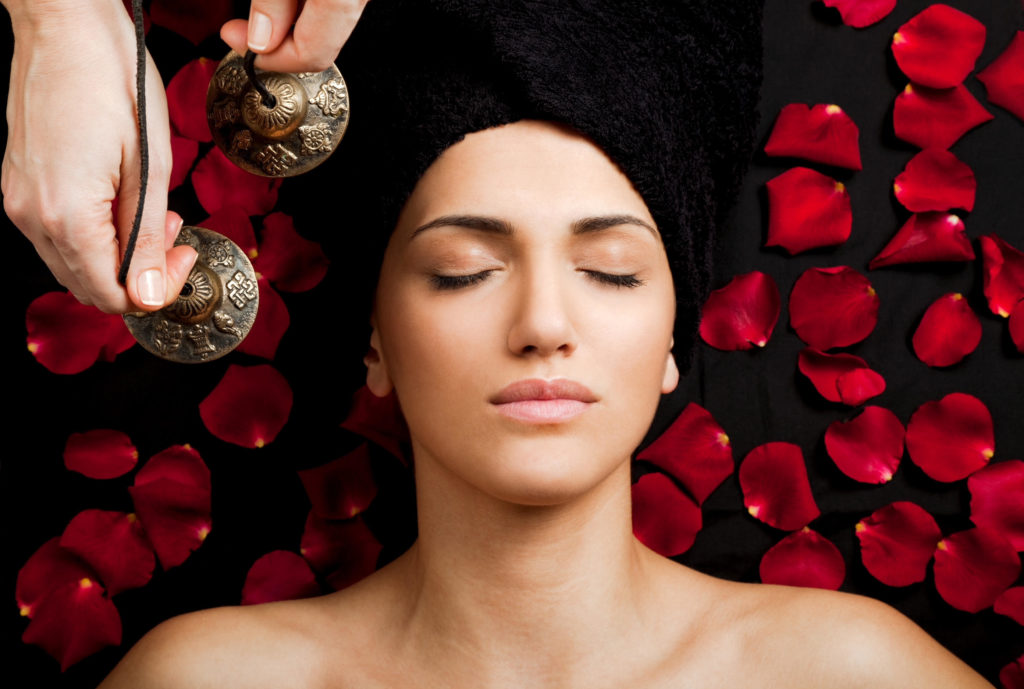 The Relationship Between Sound and Chakras
Sound consists of different frequencies that impact our energy centres, often called our chakras. Whichever sound is communicating to us, that we can really hear, is a valuable clue.
Especially as to where our emotional blocks reside and prevent us from reaching our full potential. By exploring the 7 main chakras, we are in an excellent position to discern which chakras need attention.  
Root Chakra
The root is physical energy. This chakra is about grounding and overcoming adversity by letting go of our limiting belief system to allow us to thrive.  
MANTRA: LAM.  KEYNOTE: C
SOUNDS: Thunder/earthquake, drumming, cello and rock music.
Sacral Chakra
This feminine energy encourages us to be comfortable in our bodies. This incredible energy is also very supportive of change.
MANTRA: VAM.  KEYNOTE: D
SOUNDS: Water/ocean, pipes and trumpets.
Solar Plexus
The Solar Plexus is a masculine energy that supports our power through the practice of self-mastery. 
MANTRA: RAM.  KEYNOTE: E
SOUNDS: String instruments such as the violin.
Heart Chakra
Heart Chakra is feeling energy. This energy teaches us to connect with others, through love and compassion, by accepting and working through our feelings. 
MANTRA: YAM.  KEYNOTE: F
SOUNDS: Wind instruments, piano and guitar.
Throat Chakra
This encourages us to transform our feelings into kind, honest and transparent communication.
MANTRA: HAM.  KEYNOTE: G
SOUNDS: Singing insects such as crickets, flute, small bells, clarinet and the oboe.  
Third Eye Chakra
The Third Eye is spiritual energy. This energy is about cultivating and trusting our intuition to achieve a sense of knowing.
MANTRA: SHAM.  KEYNOTE: A
SOUNDS: Out of space and bells.
Crown Chakra
This one is spiritual energy. By balancing all 7 chakras, we can connect to the source, guiding us to our true life purpose.  
MANTRA: OM.  KEYNOTE: B
SOUNDS: Silence, crystal bowls, tinkling bells and sea horns.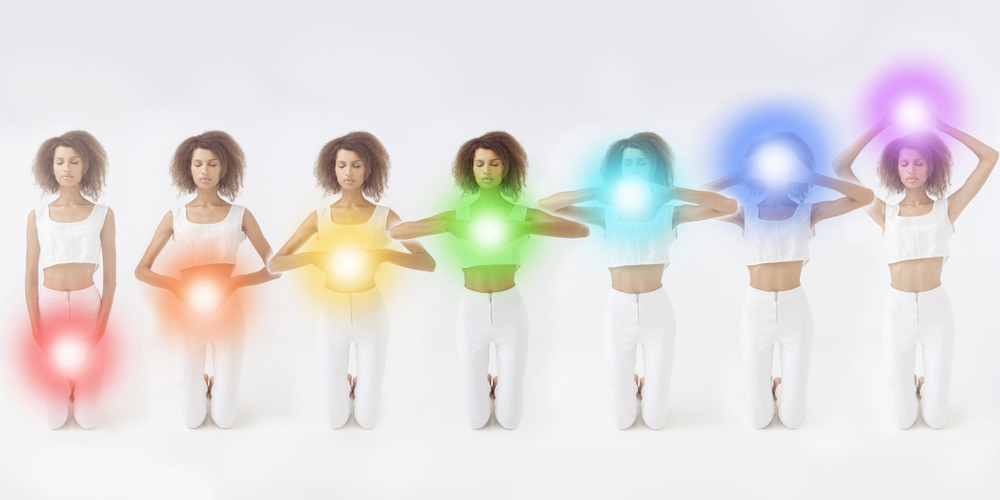 Harmony of 7 Chakras
Interestingly, the singing bowls, gong baths, chanting of mantras, affirmations, meditation, harp, classical guitar, voiced synthesisers, and orchestras harmonise all 7 chakras.  
By balancing our 7 main chakras, we will achieve optimal health of our mind, body and soul, which will also be reflected in our aura.  Such a journey rewards us with balance and happiness.
Connect with Carma
Carma is a compassionate, warm and uplifting psychic. She is looking forward to speaking to you and giving you a psychic reading! Contact her right here!
Download our Psychic Today Companion App now!
The Psychic Today Companion App for all your psychic needs! If you haven't yet added it to your mobile phone, you can do so by following our links here:
To download from the App Store – click here.
Or download it from Google Play – click here.
To top up your credit or if you have any questions or queries, our friendly reception staff are available 8:00 am to 2:00 am GMT on 0333 335 0297. You must be over 18 years old to use this service for entertainment purposes only. You must be the bill payer or have the bill payer's permission. We may send free promotional messages. 
Get a TEXT Reading!
Our Trusted Psychics are dedicated to answering your questions. Simply select the topic you want guidance on, type your question and mobile number, and one of our top psychics will respond with your Text Reading.
Standard network rates apply to messages sent to 65511. You must be over 18 to use this service and have the bill payer's permission. You may receive free promotional messages. To opt-out, text STOP to 65511. Service by Com & Tel. Helpline: 0333 335 0297.