Avoiding the wrong types of people is a key step to finding Love
The Player
The player's dating history is enough to fill the gossip columns of a year's worth of celebrity magazines.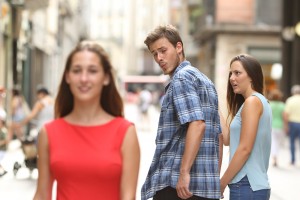 They're often witty, attractive, sharply dressed and even more sharply spoken, not just with the gift of the gab but the gift of effortless charm. He or she seemingly walks the walk and talks the talk, and knows just what to say to get you smitten or even to start falling in love. But beneath the glossy oh-so-perfect exterior they're a sucker for game-playing – and you know it. Their good looks and way with words have you lusting after them every step of the way, and the hint of danger makes the chase even spicier. Getting The Player to commit is mission impossible, and you can't help but accept the challenge.
Sensitive soul
Mr or Miss Sensitive is romance personified – forever making romantic gestures and finding the way to your heart with poetic texts, declarations of love and manners so eloquent they could have strolled straight out of Pride and Prejudice. He or she is the safe bet who'll shower you with affection where The Player treats you mean to keep you keen. Often described as soppy and slushy, they're romantic to the core and not afraid to show it. This sensitive soul often wears their heart on their sleeve and hates confrontation – often sweeping problems under the carpet in favour of pretending it's all cupcakes, flowers and kittens. Date a sensitive soul and you can almost guarantee they'll take it seriously – so if you're wary of sharing your emotions too soon and run a mile at anything resembling 'clinginess', this relationship might not last past a few candlelit dates.
The Rebounder
The Rebounder has recently emerged from a long-term relationship after a bitter break up – and they've hit the dating scene with a force to be reckoned with. They're often full of passion, lust and desire – for their ex. When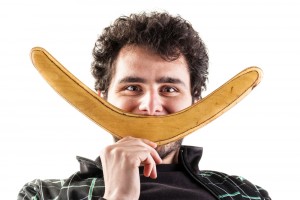 conversation turns to dating history they can really let loose, and it's clear from the angry expression on their face and the length at which they discuss exactly why it was their ex's fault  (not theirs) that things came to such a hate-filled end, that they certainly haven't moved on. In fact, they've skipped the stage of comfort-eating and wallowing in self-pity that follows many a break up altogether, for dating furiously in the hope that if they tell you often enough that they've moved on, it'll come true. The Rebounder often isn't ready for a new relationship yet – though you probably won't catch them admitting it, and unless you want to get caught up in someone else's love triangle, it's probably best to steer clear of The Rebounder at all costs. Failing that – don't ask about their ex!
Green-eyed Monster
Jealousy often waits until love is in the air to rear its ugly head – but the subtle signs are often there from the start.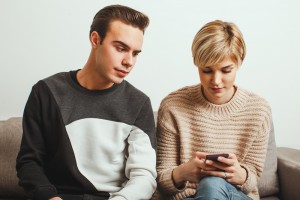 The Green-Eyed Monster has likely been hurt in the past; and the damage from a previous relationship has manifested itself as deep insecurities that leave them feeling inadequate even when you tell them they're everything but. Tread carefully when deciding what's next for you and your green-eyed lover. With love, support and patience, you can work together to learn to trust each other, but beware of controlling, possessive or manipulative tendencies. It's probably best to say sooner rather than later if you feel that reading your texts, telling you who you can't see or where you can't go aren't acceptable. Those who are jealous and envious are often passionate and loyal, and when they love, they love fiercely.
Me, me, me
The transcript of your first date with a 'me, me, me' personality would read like their autobiography – the unedited version. Your polite question about their hobbies turned into an extensive explanation of their CV, and half an hour later you're still sat there nodding politely as they describe their role in a play at the drama club they joined at secondary school.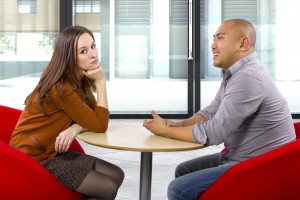 And what's worse: you can't get a word in edgeways. Your attempts at telling them a little about yourself falls on deaf ears – and the funny holiday story that you use to break the ice on a first date turns into an analysis of all of the exotic countries they visited on their career break or gap year. You could put it down to just first date nerves but this kind of behaviour may go even further than dating small talk – Mr or Miss Me, Me, Me may love nothing more than to talk about themselves, and as far as their needs or wants from a relationship go, it could be them first, you second.  If you prefer a conversation to be a two-way exchange, a 'me, me, me' type may not be for you.
The Workaholic
The first love of The Workaholic is work. When they're not at work, they're talking about it – taking overtime to a new level, staying behind long after the rest of the office have deserted their desks for a drink at a local bar. Socialising is an opportunity to network, and though their bills are paid with perhaps some money to spare for the weekend, The Workaholic is too busy updating their LinkedIn profile or replying to work emails out of hours to be spending any time with you. If 'live to work' is your mantra, too, here's a match made in heaven.
Finding the right person for you can be tricky. Love and relationship experts can help you to find the special person you deserve.