Forgiveness – Changing the Perspective 
As a Psychic I speak to so many Clients that are in emotional healing periods.  Often at these times, life can be a little bit on the slow side. Not much seems to be happening for them at that present time.  When delving into the reading it's common to find that the Client is is holding onto pain from their past. What causes the pain is the grudge they hold usually from someone who hurt them deeply.  When we hold on to this pain, the past situation still has power over our emotions. It still feels it has the power to hurt us.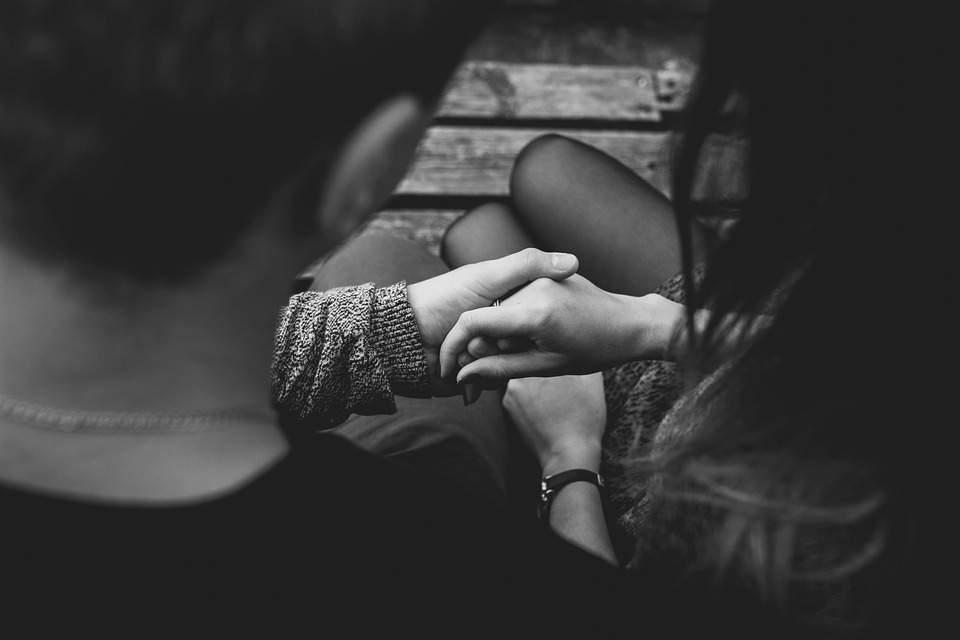 FORGIVING
On a Spiritual level we say that it's important to be able to forgive. Especially in order to let go and move forward with our lives.  However, forgiveness seems to be on the hardest things in the whole world to do as human beings. Somehow we convince ourselves that we are letting someone "off the hook" by forgiving them. If we don't forgive and let go of the grudge that hold against that person then we continue to hurt.  It continues to hurt every time you think of the person until you learn to forgive and let go. Thus why so many people have so many emotional barriers and why forming relationships of any kind. Love relationships or friendships can be so hard to do.
There is one thing people do not consider when going through their emotional healing periods. If it was a person that caused the pain – that person isn't hurting. They are getting on with their life and moving forward.  It's you that is hurting each time you reminisce the situation. It's you that is trapped with the pain unable to move forward.
What is Forgiveness?
Forgiving is most certainly not about letting someone off the hook or saying it's OK to do that to me.  Forgiving is your release; it's taking back your power so you can move on with your life. It is important to forgive, but not forget what has happened to you. It is about accepting that there are lessons to be learnt from that painful situation.
When I talk to Clients about forgiveness, quite often they come back with "Well how am I supposed to forgive x, y and z? It was simply awful the way I was treated" and yes I can totally see their point of view.  However, we owe it to ourselves not to keep hurting ourselves with the pain of the past too. This can be even worse if there was no closure or someone did not acknowledge the pain they caused.
CHANGING THE PERSPECTIVE
It's important when emotionally healing and forgiving that we focus on what we have at the present time. Yes we've been hurt, but what do we have right now that is positive?  What do we have right now that we are grateful for? Sometimes it's hard to see, however, do we have a home? Do we have a job?  Good friends? A family? Do we have enough to eat? If the answer is yes then there is positivity in your life. Therefore we should have gratitude and appreciation for the positive.
Sometimes getting another person's perspective is paramount in forgiveness.  Sometimes others can see what you can't. They can see different things about your past situation just because they are looking at your life differently.  That can be trusted confidantes in friends or family, however, it can also be a trusted Psychic too.
GUIDANCE FOR FORGIVENESS
A Psychic looks at your life without emotion as they are not emotionally involved with you. They may help shift you from focusing from the pain of the past to the positivity of the current. While also set some influences based on that for what is to come for your future. Often someone neutral and non-judgmental can really empower you in situations like these.
If you are in a position whereby you feel trapped by the past and need to forgive in order to move forward, why not speak to one of our experienced and compassionate Psychics. Get some insight in your life to guide you to shift the focus from the negative to the positive.
PENNY B
Pin Number 6732
The wonderful and caring Penny B offers sound and uplifting guidance in a reading with you. She has many years' experience giving intuitive insight on all kinds of love readings. Speak with her directly for your positive guidance here; https://psychictoday.uk/reader/6732/penny-b
Mystic Call is your one stop shop, for your psychic needs!
To top up your Tarot Tokens or if you have any questions or queries, our friendly reception staff are available 8:00 am to 3:00 am GMT on 0333 335 0297 . You must be over 18 years old to use this service which is for entertainment purposes only. You must be the bill payer or have the bill payer's permission. We may send free promotional messages.