Relationship Compatibility- What Makes a Lasting Relationship?
Relationship compatibility. These days almost every romantic relationship is complicated! So, here we ask what makes the perfect love match? What is it that makes a top love connection and a lasting, happy relationship between two people?
How To Define Love in a Relationship
Falling in love is often beyond our control. When we have a physical attraction to someone, our emotions naturally follow. It becomes difficult to address whether the person we fall in love with, is actually the one we really need in the longer term. We ignore the actual relationship compatibility. Instead, we live love in the present, hoping and dreaming about the future. Often, we feel exhilarated if we win that person, or are desperately sad if we lose them. Our emotions control how we feel.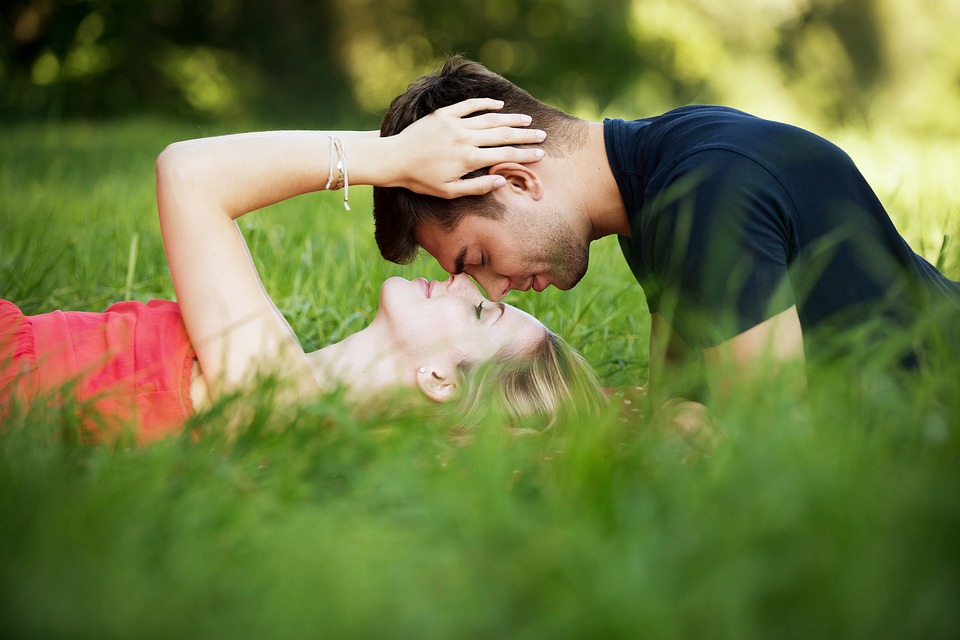 The Scientific Bit
In fact, our brains play an important role in this game of love. At each step of the love game, chemicals are secreted. These chemicals directly affect our emotions. And that is whether we like it or not! Love is a three-stage game. All three stages need to be completed if a relationship is to last in the long term.
Firstly, love is a physical attraction. Here, the feeling of admiring someone releases the "love chemical" into our bodies. Then, a sense of satisfaction and happiness kicks in, which usually lasts between one and three years. Again, this is our brain actually feeding our bodies "happy" chemicals. But now, the third stage kicks in. This is where our own fundamental needs and values come into play. These are also led by our brains, but we feel this deeply and emotionally, at a soul level.
At this third stage, we look at our partner with our eyes wide open. We know them by now. But with the initial chemicals in our brain having subsided, we now concentrate on our daily lives together. Can we make this relationship work, or not?
This is why, at this third stage, many couples break up. Because the real relationship compatibility and happiness at a day-to-day level is simply not there.
Break ups
Most lasting relationships go through this three-stage process. But it takes two to tango. If at any stage, one person in the relationship feels the chemistry and the other does not, then the relationship will usually end. This is why after the initial "sunshine" period is over, it is often make or break time for many couples. The  person who is left, suddenly has their happy chemicals floating and lost, and they often find it hard to cope. Sadness kicks in, which is also the brain's reaction to rejection and is beyond our control. The one who leaves the relationship often feels no remorse. They no longer have the chemicals to make them feel good about this relationship. And so, they feel that they are free to move on, to find a more suitable partner.
But what if we could cut through all the trials of dating, the pain of love and just leap to stage 3?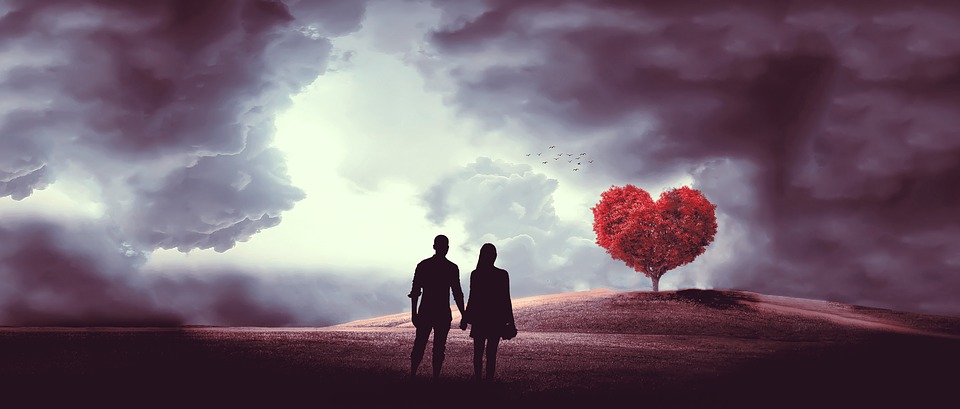 How to Make a Healthy Relationship
In our western love and relationships, we usually tend to go through the three stages as outlined above. However, in many countries where arranged marriages exist, some couples have no choice and have to go right in at stage three. Interestingly, for all of us, it is at this third stage that a truly lasting love relationship can actually happen. However, if you are aware of how love works in stages, you can start to take matters in hand from your first meeting onwards.
In fact, the first key to the best love relationship is simply having some common grounds and values. Everybody is different. But shared moral values and a basic agreement of what two people want in life is a good recipe for success. It is the very foundation on how to have lasting love. This is something we can all be aware of, from the very first meeting with a new person and onwards. If one person is a couple thinks sleeping around is fine and the other doesn't, you are bound to have issues at some point.
It is true that a shared interest or hobby is also a good aspect to have. But whether it is an agreement on what a couple wants in life, a hobby or moral values that are shared, these commonly shared points are key factors for lasting love.
Getting the Balance Right; Romantic Relationship Problems
Everyone has a different personality. However, you can both agree to be different and allow each person to be themselves.And this is a fundamental aspect to success. Relationship compatibility is therefore about having some shared interests, while allowing each person to be who they are.
One issue that causes break ups later on, actually happens in the early stages of falling in love. Because we are taken with another person, we can often forget our own needs in favour of theirs. This can lead to not wanting to trouble another person with our problems, hiding issues, or even not admitting who we really are. But that cannot carry on indefinitely and long term. Sooner or later the truth has to come out, or we show our true colours. If you are honest from the offset, there will be no surprises later on. You are really showing the other person who you are and that is who they fall in love with.
Giving, giving and more giving is also a recipe for disaster. For this cannot continue indefinitely without wanting (and indeed deserving) something back. So, a good balance of giving and taking is essential. When in love, we can even ignore warning signs about the other person.
All of these situations can create problems later on. So, knowing yourself, admitting who you truly  are in a new love relationship and keeping your eyes open for alarm signs in your significant other, are important aspects for long-term success.
Being You
Lasting couples also continue to work on their own individual happiness. This means having their own lives to lead, their own careers and interests and maintaining those. This balance between paying attention to yourself and to your partner is also an important one. Some people give up their friends, their way of living, everything for their partner. They effectively become someone else.  Then they get upset if their partner does not give them the attention they feel they deserve. The phrase " don't put all your eggs in one basket," applies here too. Keep some of your eggs for you, and happily share others with your partner.
Loving who you are, working at maintaining yourself and keeping what you enjoy are essential things for happiness in your life. They are what make your partner happy about you too. Two individually happy people, who help each other, understand each other and are willing to overcome issues when they cross them, are the basis of the best love relationship.
Relationship Compatibility with Astrology and Numerology
As well as the fundamental person aspects, astrology and numerology can reveal interesting compatibility potential between two people. Find out if your significant other is right for you and your chances for long term relationship success with our next compatibility article!
Why not find out if you and your significant other are compatible with a confidential and insightful email reading? Simply email  customer services at [email protected] with your name  dob and your question/s
And for a quick daily dose of positivity, you can always connect to our Instant messenger service on Mysticcall. Click here to connect.