Chinese New Year 2021 – The Year of the Ox – with Nigel
Happy Chinese New Year! This year, on February 12th, is the year of the Ox. What does that mean exactly? What do animals have to do with the year you were born? We have a psychic here at Psychic Today who can tell us exactly!
Having lived in Shanghai, China, we are thrilled to present our resident psychic Nigel with his exclusive blog from a Chinese perspective of the Chinese New Year! Read on below!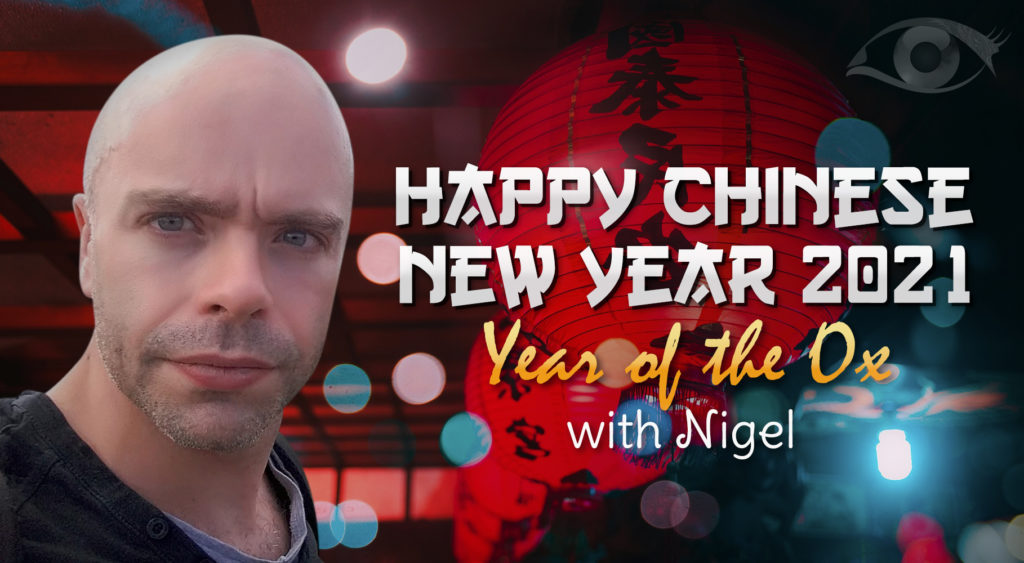 Chinese New Year: Spring Festival, Year of the Ox
It's Spring festival time or, as we know it, Chinese New Year! The start of the Chinese lunar year, the year of Ox. 
春节快乐  Chun Jie, "Happy Spring Festival" the locals will say to each other. Everyone in China will be thinking about food, family, holidays, and little children. Indeed, they eagerly await for a large pile of red envelopes, 红包hongbao or lucky money!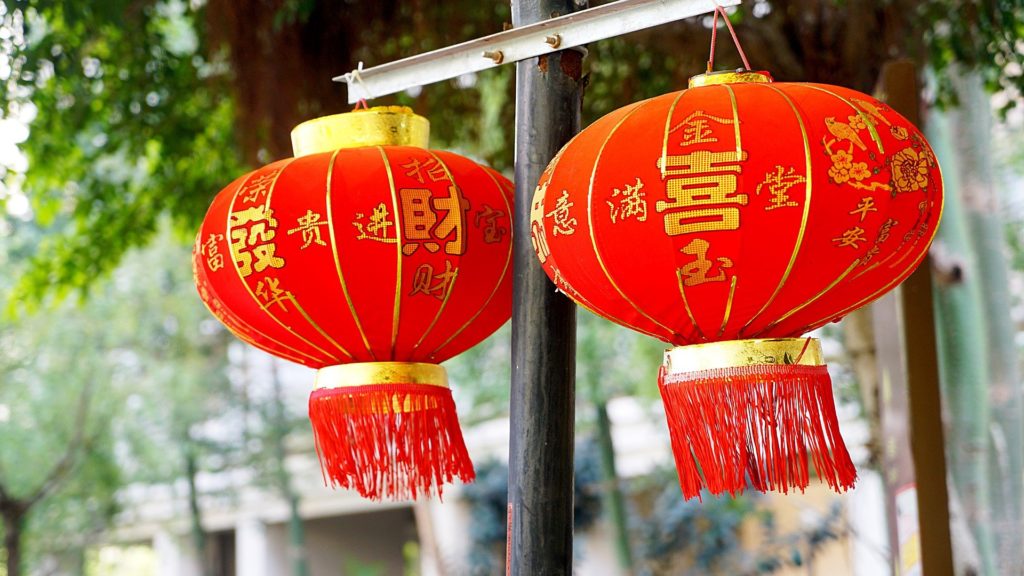 It is estimated that 1.3 billion people will celebrate one of the world largest festive holidays. Additionally, over eight hundred million people will travel home in the space of a few days. Likewise, the streets of Shanghai with 26 million people, with its traffic, bustling shopping malls, and millions of daily commuters, will become as quiet as a library. Indeed, it seems as though this year will be a little different than most. As a result, the traditions will carry on. 
History of Spring Festival 
Chinese people call it the Spring Festival because traditionally it's to celebrate the first spring harvest. Indeed, 1000s of years ago, BCE, Chinese farmers kept track and worked with the moon's changing, phrases, and colour. As a result, their calendar is based on this lunar circle. It wasn't until 1949 China adopted the Gregorian (western) calendar, but their tradition of celebrating the spring's new moon remains. 
A recent scientific journal, Science Advances, found that phrases of the moon do have a direct effect on our sleeping patterns. And these monthly phrases have been essential dogma in many religions, cultures, and beliefs for many millennia.
Ancient Chinese Traditions
In the great times of China's ancient kingdoms, the Chinese people would come to honour the moon's power and influence not only for harvests but also for religion (Taoism and then later Buddhism) and a calendar for an auspicious occasion. Some traditional Chinese families in smaller towns and villages will check the moon's timing of the best times to be married or start a family even today. 
As a society built on Lunar year, the moon has shaped its culture, from the Chinese Zodiac to eating dumplings, and classic folklore. The Autumn festival is commonly known as the Moon cake named from the moon-shaped cakes eaten during the festival. Even the ancient Chinese Zodiac was based on the lunar circle of 12-years. 
Chinese Food 
In China, the food at the Spring Festive time plays an important role, as it keeps to folklore and traditions alive.
If you're from the colder northern parts of China, like Beijing, or Hebei, then the 饺子 Jiaozi is a must, and one of my favourites any time of the year. 
A Jiaozi is a small ear-shaped dumpling that can be served boiled, steamed, or fried. Many families will come together on Chinese New Year to make an inordinate amount of Jiaozi to be eaten later that night as the family celebrates – New Year's Eve is the most important day of all! 
The Ying and the Yang
A traditional Chinese medicine practitioner first established the jiaozi dumplings. He saw how cold many local farmers were getting from the frosty weather and not having a balanced warm diet.
Chinese people believe in balance and flow. Hot against the cold. Light against dark. So eating Jiaozi dumplings was seen as balanced from working in cold rice farms. Later on, the tradition stayed when dumplings were handed out to the poor at the Spring Festival. And 3000-years later, the dumpling is symbolic of Chinese new year. 
Make Your Own Jiaozi (dumplings)
Follow Australian Master chef winner, Adam Liaw as he teaches how to make classic Chinese Jiaozi dumplings.
Lucky Money
As your little ones wait for Santa and his gifts, young Chinese children wait for their little red envelopes. 红包 hongbao, Red envelops filled with money are traditionally given by older generations to the youngest.
As they called it, the lucky money goes back 1000s of years (The exact date is unknown). In folklore, the elderly would thread coins with a red string to ward off evil spirits and bring good health. Over time, this tradition turned into the luck money Chinese kids crave.
The Chinese Zodiac
This February will be the start of the Year of Ox. The Ox is a strong, dependable animal, and if you're born in the year of the Ox, you're someone who is seen to be trusted, railed upon, and strong-minded. 
The Ox is the second of twelve signs of the Chinese Zodiac.
Famous People Born in the Year of the Ox include Vincent Van Gogh (1853), Charlie Chaplin (1889), Walt Disney (1901), Margaret Thatcher (1925), Dustin Hoffman (1937), Richard Gere (1949) and Barack Obama (1961).
Each year is represented by an Animal. There are twelve animals to go with a twelve-year cycle. The history of twelve goes back to the Chinese Jade Emperor's folklore, a god of Chinese Taoism; he wanted to select 12 animals, based on each of their characteristics,  to be his guards in the afterlife.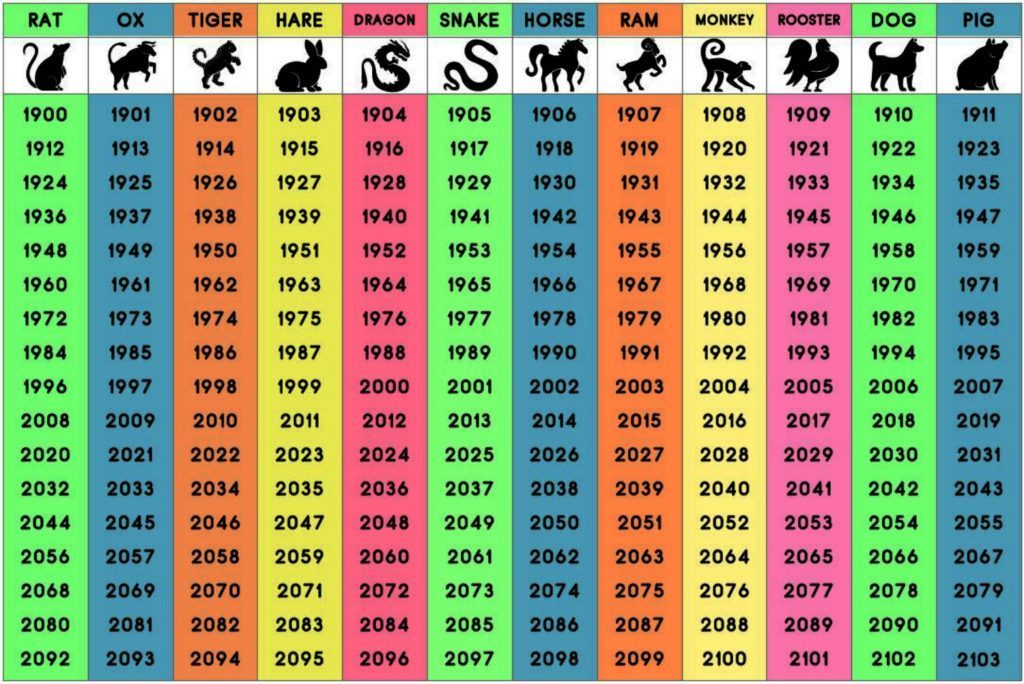 Chinese Horoscopes for February 2021 

Rat Horoscope 2021
During the year of the Ox 2021, the career becomes a priority. The Rat natives will look and find their direction, especially in May, when changes, ideas, and new professional possibilities may occur. FInally, use your senses and listen to your instincts to get to where you want to be.
Ox Horoscope 2021
2021 will be a year when work may be rewarded. The Yin energy, specific to the Chinese zodiac sign of Ox, will be quite poignant. This will be a year when we will fully feel the weight of our responsibilities, a year when it is necessary to double our efforts to accomplish anything at all. 
Tiger Horoscope 2021
In 2021, the Tigers will orientate towards a better lifestyle; they have plenty to learn, understand. With your prowess and confidence, you can explore the more subtle area from within themselves. They can orientate towards a process of spiritual development.


Rabbit / Hare Horoscope 2021
2021 brings passion, warmth, love, joy of life, as well as the desire to create and do what pleases them. During the Year of The Ox 2021, children will be brought up for discussion, plans to get involved more or less in the younger generations' lives.


Dragon Horoscope 2021
The Year of the Ox 2021 can also bring unexpected changes, nonconformist ideas, and spectacular career changes. The sentimental life gets free from any tensions and restraints; thus, the Dragon natives are relieved from this point of view, and they can again express themselves freely.


Snake Horoscope 2021
The 2021 Snake horoscope claims that the Year of the Ox is one for building ideas that couldn't be put in practice until now. In 2021, the most valuable advantage is communication. Indeed, through which you can improve relationships, you can solve older conflicts with your family and relatives, and you can obtain contractual benefits.


Horse Horoscope 2021
The 2021 horse horoscope predicts that this year ahead can be a good year for growth and business expansion and a year of inner reconstruction by understanding the impact of their roots and childhood over their lives. Embrace your inner stallion for that much needed reserved energy.


Ox Horoscope 2021
During the Year of the Ox 2021, the relationships are finally enjoying more stability and construction, after years when everything seemed temporary, and vulnerable to shocks. This is your year to prove yourselves to others that you have what it takes to get where you want.


Ram / Goat Horoscope 2021
This year portends that can bring unexpected changes, surprises, and rebellious new acquaintances. During the Year of the Ox 2021, some Goats will enjoy a lot of tenderness and love. Indeed, the year ahead is one of the most important years because they have outstanding and unique chances of evolving in all life spheres.
Monkey Horoscope 2021
The 2021  horoscope predicts that those born under the Monkey zodiac sign will have a good year focused on spiritual evolution. During the Ox's Year, the wellbeing sector's concerns are emphasized in the first part of the year, primarily obtained through your own work.


Rooster Horoscope 2021
The Rooster natives are going to be very organized, disciplined, efficient, and responsible. The Year of the Ox offers those born under the Rooster sign special effects in the partnership segment. Additionally, new possibilities of income from your own work, solutions regarding allotments or businesses.


Dog Horoscope 2021
Your Horoscope presages a year full of energy when the Dog natives get involved, indeed in many different activities. The Year of the Ox is a significant year for those born under the Dog sign. As a result, they have unique opportunities to progress, change their plans for the future, and trace new directions in their personal and professional lives.


Pig Horoscope 2021
This is going to be a year of friendship and fortune in love. In the matter of love, 2021 will be a more comfortable, more positive year. Indeed, those who are single will get married. Those who are married will be happier in their relationships. However, the Pig sign people might face some indulgencies, so discipline is welcome.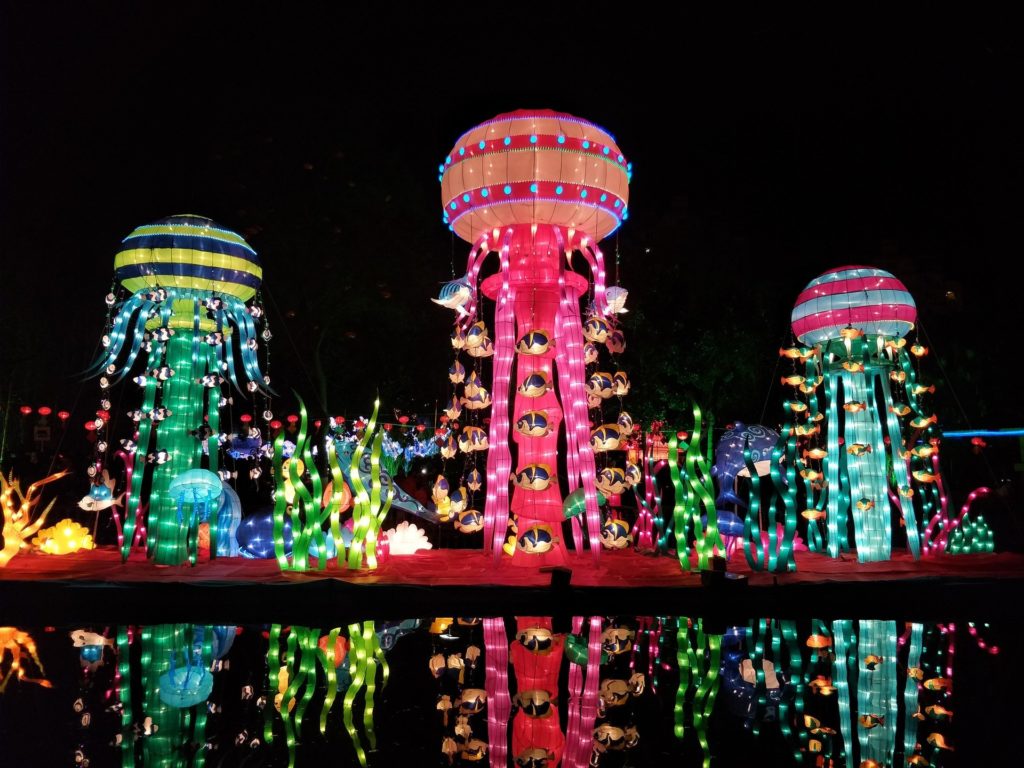 Happy Chinese New Year!
From everyone from Psychic Today, we wish you all a Happy Chinese New Year! 
Xin Nian kuai (新年快乐)! 
Chinese New Year Podcast Special!
Nigel is also a special guest on this week's Psychic Today Podcast with Paul Miles! You can listen to it right now and right here!
Speak to Nigel!
Nigel is a friendly and open natural psychic who has is a warm and caring nature. He has lived in China and uses a lot of Chinese philosophy in his guidance. Nigel logs in regularly on Psychic Today and he would love to give you a psychic reading! Contact him right here!
You can watch Psychic Today Live!
You can watch the show LIVE between 8 am and 10 pm on Sky Channel 680 or via our website and on our YouTube page!
Download our Psychic Today Companion App now!
The Psychic Today Companion App, for all your psychic needs! You can add it to your mobile phone via the following links;
To download from the App Store – click here.
Or download it from Google Play – click here.
To top up your credit or if you have any questions or queries, our friendly reception staff are available 8:00 am to 2:00 am GMT on 0333 335 0297. You must be over 18 years old to use this service, which is for entertainment purposes only. You must be the bill payer or have the bill payer's permission. We may send free promotional messages. 
Facebook
Text FACEBOOK and your question to 65511 for your free reading! (Usually £1 per message, max 3 messages per reply. One per person. CS: call 0333 335 0297. UK Only) Click on the link to our page and see our Facebook Live sessions right here!