GHOSTS: Everything You Need To Know!
What is it about Ghosts that we find fascinating? Some believe in them and some don't? Those that do vary in their descriptions of them, from an invisible presence, to visible shapes and to realistic and lifelike forms.
You even have those who go that step further and attempt to communicate with them via spiritism or, in traditional style, in a room with a group with linked fingers for a séance.
Can they actually reach them? Just what are these 'Ghosts' that make us fascinated with the 'other side'? Read on below to find out! 
Don't forget you can watch us LIVE on our website, PLUS our Facebook page for special LIVE sessions to interact with your questions for FREE with our psychics!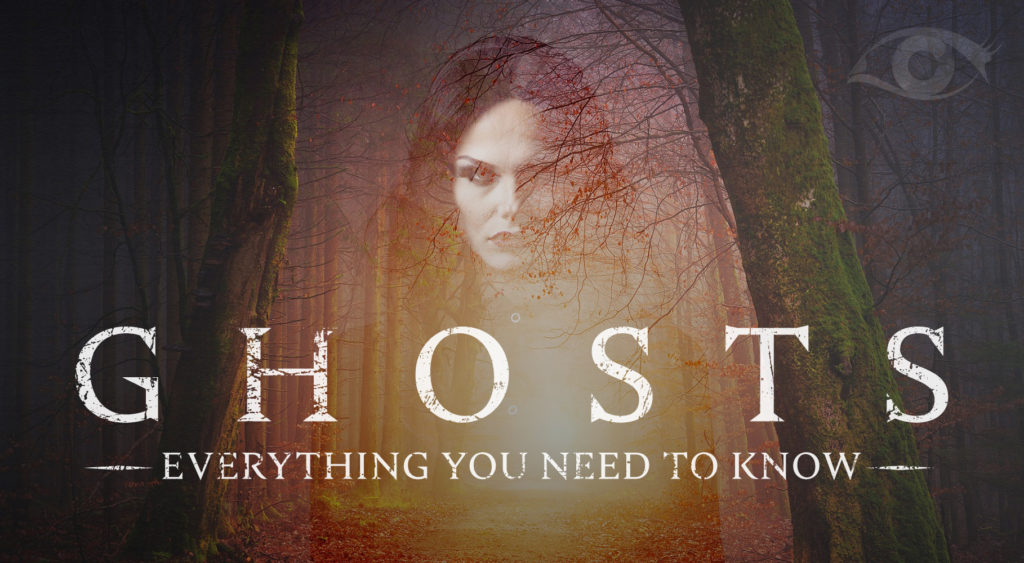 Ghosts or Spirits?
All Ghosts are Spirits, but not all Spirits are Ghosts. Ghosts are Spirits who are, for one reason or another, tied to the earthly plane.
Ghosts do not go floating off to the Spiritual realms to occasionally return to visit people or places like many Spirits do. Mainly, ghosts are usually tied to one place.
This is often a place where they lived in the past, one where they passed away, or one where they came to find a place they can call home and which suits them.
Some Ghosts indeed transit to different places, but usually, if they can travel, they return to a particular place that they regularly frequent, and we could consider being their home.
Once they are in this habitat, they often act very much like it is their own place. Pottering about, sometimes getting up to mischief and sometimes causing problems for the actual, living residents who share the space with them.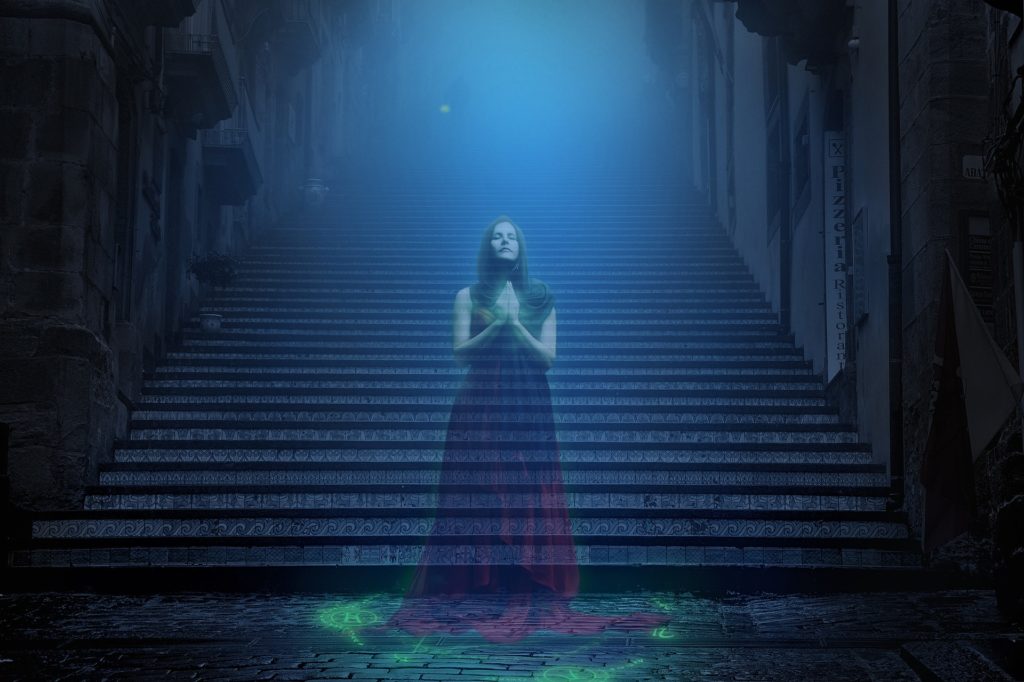 Ghost Appearances
In some famous sightings, the Ghosts' footsteps can be heard; the stairs creak, people feel like they are being touched, objects may disappear or be moved around and so forth.
But even in those cases, some people profess to have seen or had some experience with the Ghost in question, while others have not.
Does the Ghost pick on certain people? Can it make itself visible or invisible? Here are all the answers for you!
Not Just One Type Of Ghost
We all know there are different "Classifications of Ghosts." These may include Poltergeists, Jinns, who often play havoc with electronics, and many more.
The point here is that, like there are many different kinds of people, there are also many different types. As people have different personalities, moods and energy vibrations, so do Ghosts. 

Why Can Some Ghosts Do Certain Things And Some Can't? 
Due to Ghosts having different energy vibrations, some Ghosts can do things that others can't.
In fact, the LOWER their vibration, the more down-to-earth their energy is, and the more likely they can interact with people or objects on the earthly plane.
Compared to Spirits, we humans have low vibrational energy. Thus, the lower the Ghost's energy vibration, the more likely we will see/feel/hear/smell them. 
Are Ghosts Really Dangerous?
Most of us have visions of various Horror Films when we think about Ghosts. In these films, Ghosts are usually dangerous and really scary. They often pick on or haunt people for diabolic reasons.
But in real life, the great majority of Ghosts are quite harmless. They are simply Spirits who, for one reason or another, cannot move onto the Spiritual planes as they should or do not wish to do so.
Often what humans find troublesome about Ghosts are of no real threat to the people concerned.
Ghosts who make noises, move objects, or show themselves to people usually do so for their own reasons and are usually do not intend to freak people out.
For example, there is some loud music, so the Ghost turns the stereo down! The Ghost is simply getting on with its own kind of life!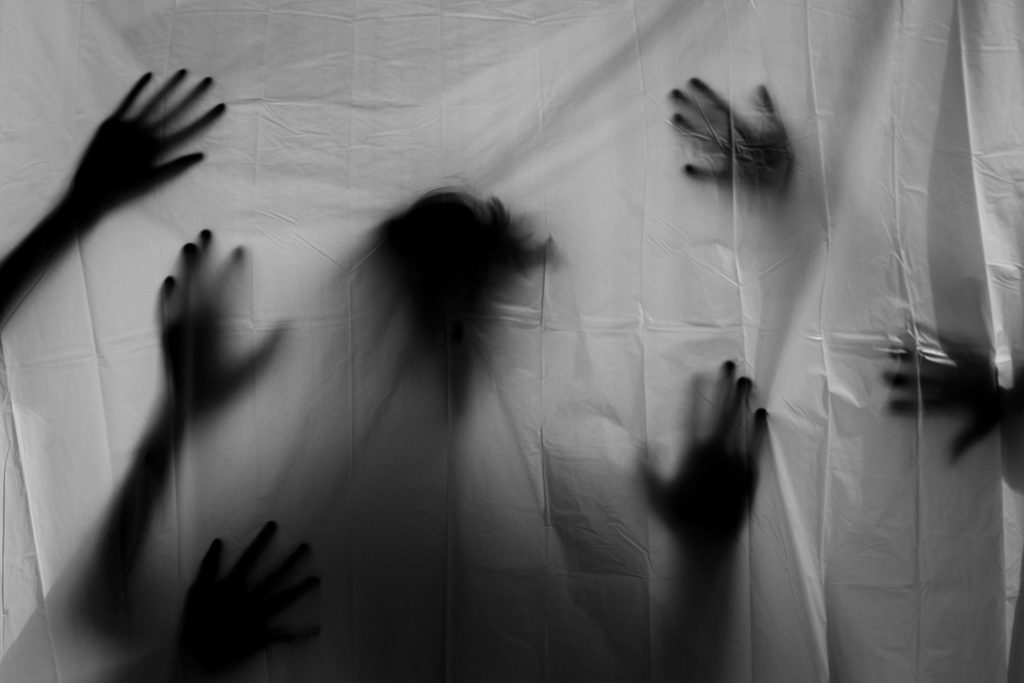 Why Do The Horror Film Ghosts Pick On People?
Let's face it, if in a horror film, a Ghost didn't pick on a person or a family, there wouldn't be a point to the film, and it wouldn't be scary at all!
But in real life, if a Ghost tries to interact with a person, it is often a cry for help or gives the Ghost a huge amount of joy.
On the whole, we can feel pretty sorry for Ghosts, who are stuck on a Spiritual Plane that they cannot escape.
Often friendless, lonely, bored, or simply going round in circles, imagine the huge breakthrough that a Ghost can have if someone can actually see them, talk to them or interact in one way or another.
Why Can't Everybody See A Ghost?
This is an easy question to answer. Because we have our own vibrations as humans, not everyone can see the same Ghost. It's a little like saying not everybody has the same eyesight.
Some people see better in the dark than others do. Some people are much more sensitive to smell than others are. Therefore, some people will see some kinds of Ghosts, while others can see/feel/hear/sense/smell others.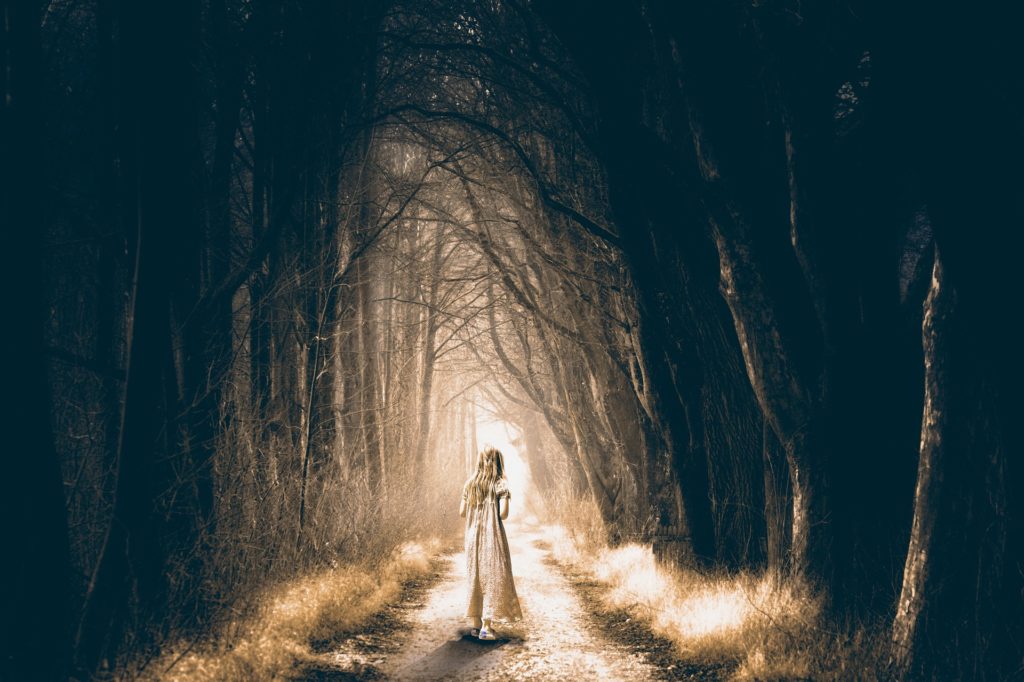 Can Ghosts See Us?
This has the same answer as the question above and depends on the individual Ghosts vibration and the person in question's own vibration.
For example, it is well known that some children can sense or even play with Ghosts. These Ghosts are usually children themselves.
Yet, the children's parents in question may not see the Ghost simply because they have a different resonating energy vibration to their child.
Blocking Through Activity
As we grow up and we take on more and more responsibility, we learn to drive, take on work, have chores to fulfil and so forth.
Our lives and brains are often so busy that they really do not have the time to be fully aware of what is going on around us.
Indeed, we are so absorbed in our activity at the time or concentrating on our favourite television programme, that our outside senses can't absorb what is going on outside of the sphere of our current concentration.
Therefore, we are often not sensitive and wrapped up in our own thoughts so that even should a Ghost stand in front of us, we would be unlikely to sense it.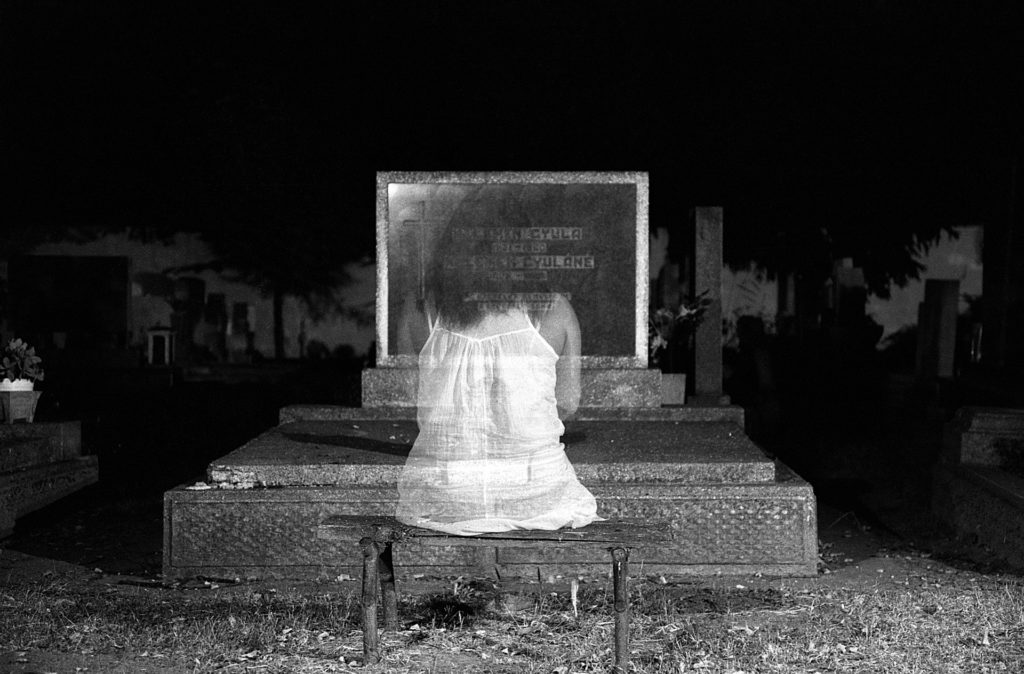 Why Can We See Ghosts Easier At Night?
Ghosts present are there day and/or night and take up their own rhythms, as indeed people do.  However, there is much quieter at night-time than in the daytime, and our senses are naturally heightened.
The darkness of night also has its own energy, which makes us more alert. In the evenings, we are often more relaxed or tired, and so our own vibration changes.
All of this means we are far more likely to see a Ghost at night than we are in the day, and due to the light, we are more likely actually to see their energies.
Are Ghosts Everywhere?
The answer to this is no. When they pass, most people and animals go to the Light and move off to one of the various spiritual planes.
Therefore, it is a small minority who do not and who may later become Ghosts. Unless you become a full-time Ghost Hunter, you are unlikely to see hundreds of Ghosts in one lifetime. You might even be lucky to see just one!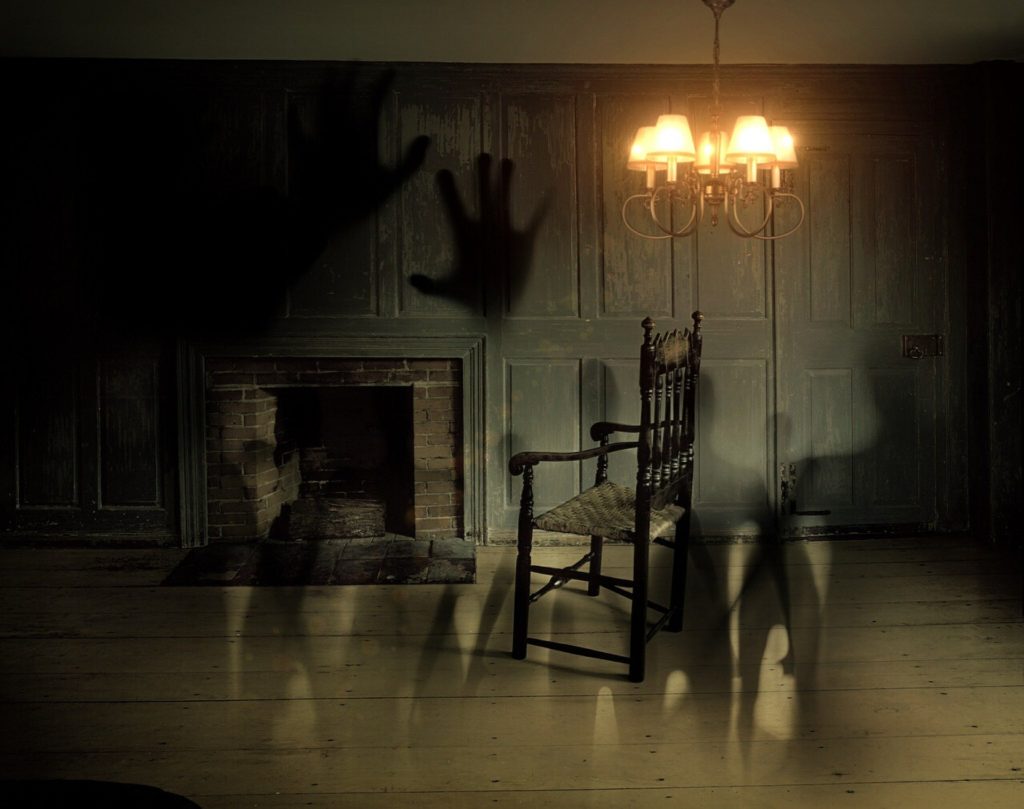 What Do I Do If I See Or Sense A Ghost?
The answer is to try to be in control. Try not to be frightened. Do what you can to feel at ease. This might involve breathing deeply to relax, saying a prayer, standing or sitting still, or grabbing a crystal for protection.
Try not to make rapid movements.  If you wish to ignore the Ghost, then do so. If you wish to interact, treat the Ghost as if they were a living person.
Be polite, introduce yourself and acknowledge their presence. Suppose you want the Ghost to go away, just trying asking. But bear in mind, the Ghost may be sad or more freaked out than you are!
Who You Gonna Call?
Unlike the Ghostbusters, we have a selection of Psychic Mediums to who you can speak! A Medium is a communicator, the "middle man" between the spirit world and their client.
In mediumship, the medium is given signs or messages, which they can then pass on to you.
These messages or signs may come from their guides, passed loved ones or other energies from the spiritual plane. The medium may also use their skills of  Clairvoyance (Psychic Sight), Clairaudience (Psychic Hearing) or Clairsentience (Psychic Feelings) to receive the messages. Click here to see who is available!
Download our Psychic Today Companion App now!
The Psychic Today Companion App, for all your psychic needs! If you haven't yet added it to your mobile phone, you can do so by following our links here:
To download from the App Store – click here.
Or download it from Google Play – click here.
To top up your credit or if you have any questions or queries, our friendly reception staff are available 8:00 am to 2:00 am GMT on 0333 335 0297. You must be over 18 years old to use this service, which is for entertainment purposes only. You must be the bill payer or have the bill payer's permission. We may send free promotional messages. 
Facebook
Text FACEBOOK and your question to 65511 for your free reading! (Usually £1 per message, max 3 messages per reply. One per person. CS: call 0333 335 0297. UK Only) Click on the link to our page and see our Facebook Live sessions right here!