The New Moon in Sagittarius – 4th December 2021
The last New Moon for the year occurs in the sign of Sagittarius. A well known free-spirited fire sign, that can add to the new outlook feeling of moving forwards!
The New Moon also appears alongside a Solar Eclipse at 07:42 am UK time, with the New Moon joining on its heels almost exactly 2 minutes later!
The added element of an Eclipse makes the power of the New Moon almost like a superpower! The speed of the way changes can happen will be something that you can use to your advantage.
Especially if you have been waiting for a decision or on that someone who can't make up their mind! Use this cosmic energy and this moon to get to where you want to be!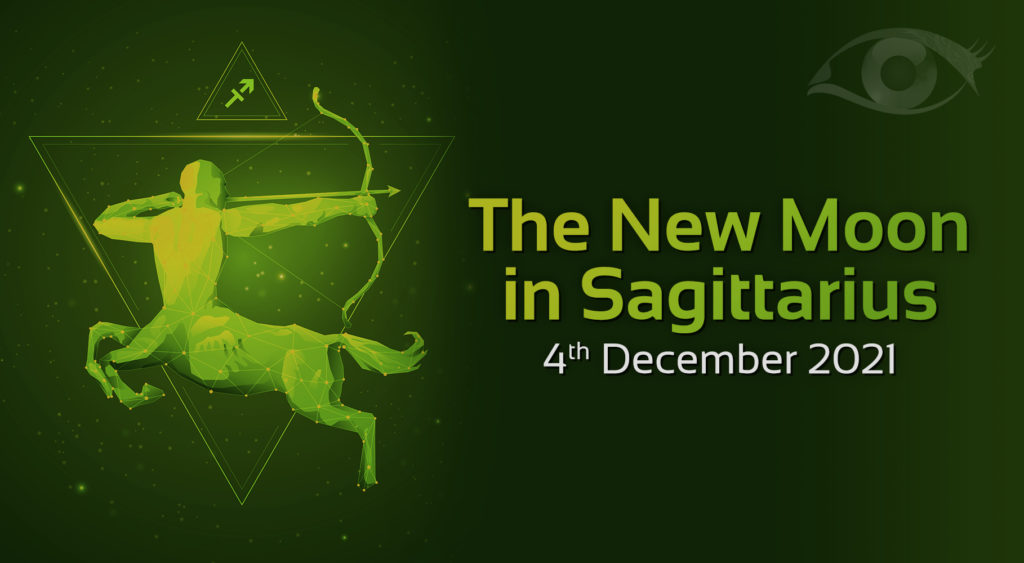 The New Moon in Astrology
There is a decidedly upbeat and hopeful mood to this New Moon and Solar Eclipse. The support of the sign of Sagittarius provides us with reassurance for the upcoming festive period!
In fact, there is a bonus of having Sagittarius ruled by the Planet of Luck, Jupiter! A little luck at the right moment, when you need it most, can make all the difference!
Also into the planetary mix is Saturn square Uranus, which is a potential stumbling block with last-minute changes or setbacks in plans, so it's best to be prepared!
The involvement of Neptune, the Planet of Dreams, gives this lunation a very personal and spiritual nature. It's all about realisation, letting go of the negative and positive steps forwards!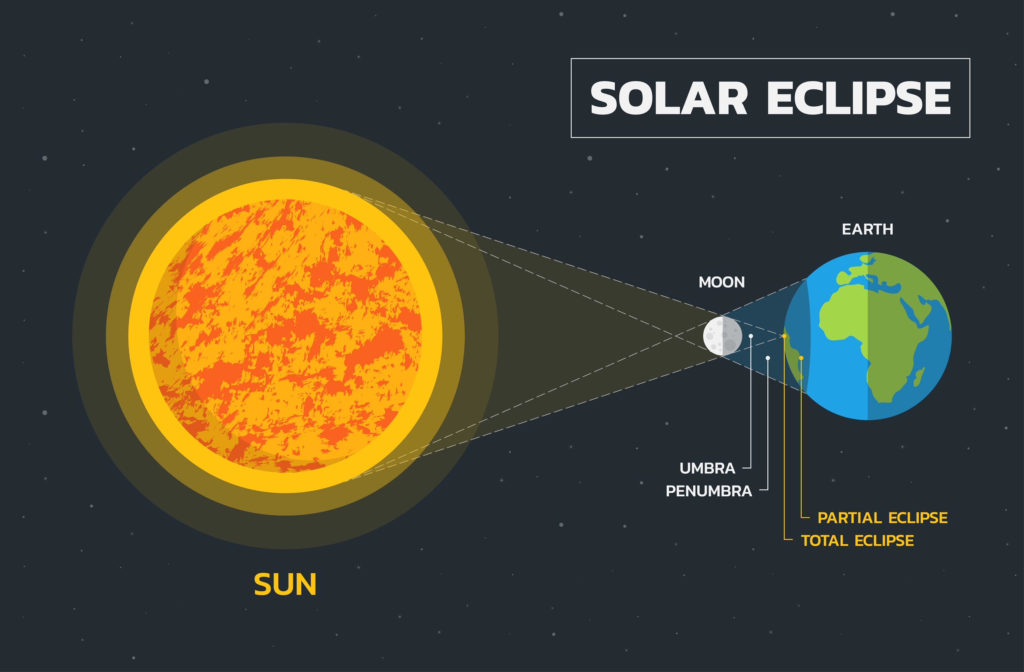 The Solar Eclipse
Eclipses occur when the Sun and Moon are near the lunar nodes. Lunar Nodes are two points in the sky where the Moon's orbital path crosses the ecliptic, the Sun's yearly path on the celestial sphere.
Not only is the Eclipse in the aforementioned Jupiter, but also Mars, the Planet of Determination! This is a special mix and an abundance of positivity and courage!
So strength and honour, like Romans fighting in a gladiatorial battle, should give you an indicator as to what sort of potential courage to draw from! Clear thinking and positive energy are your weapons. Use them wisely!
This year's Solar Eclipse will really only be visible to those living in West Antarctica. Parts of South Africa will see a partial solar eclipse. So don't strain your eyes in looking up to see it!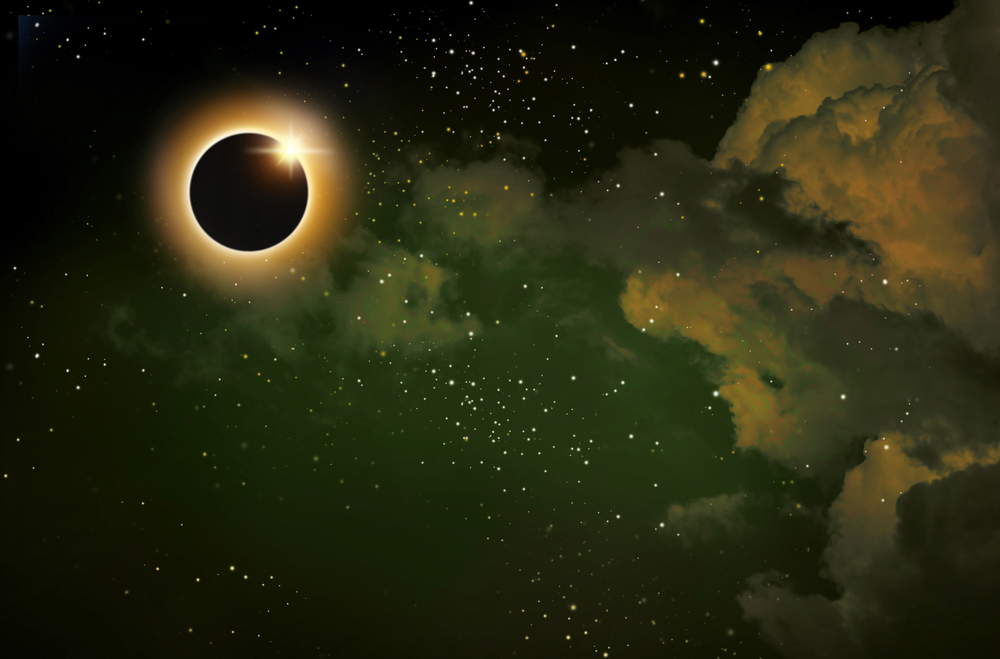 Meteor Showers!
Also occurring throughout the world for the next couple of weeks will be some impressive meteor showers, known as Geminids. They will peak with the beginning of the New Moon, so will appear at their brightest lighting up the night sky!
When is the Next New Moon?
The next New Moon will appear on the 2nd of January 2022 in the early hours and will be in the sign of Capricorn. What will this mean for us for the year ahead? Find out next month!
Until then lots of love and light from us all! Xx
Speak to one of our Psychics!
We have a very experienced and friendly team of psychics with us here at Psychic Today! See who is available for YOU right now!
Select the psychic of your choice for an exclusive one-to-one reading! Speak to one of our  Trusted Psychics. Plus, you can watch us live right here!
Download our Psychic Today App now!
The Psychic Today App for all your psychic needs and get psychic readings on the go! If you haven't yet downloaded it to your mobile phone, you can do so by following our links here:
To download from the App Store – click here.
Or download it from Google Play – click here.
To top up your credit or if you have any questions or queries, our friendly reception staff are available 8:00 am to 2:00 am GMT on 0333 335 0297. You must be over 18 years old to use this service, which is for entertainment purposes only. You must be the bill payer or have the bill payer's permission. We may send free promotional messages. 
Get a TEXT Reading!
Our Trusted Psychics are dedicated to answering your questions. Simply select the topic you want guidance on, type your question and mobile number, and one of our top psychics will respond with your Text Reading.
Standard network rates apply to messages sent to 65511. You must be over 18 to use this service and have the bill payer's permission. You may receive free promotional messages. To opt-out, text STOP to 65511. Service by Com & Tel. Helpline: 0333 335 0297.