Using Your Own Angel Cards – with India Jo
We have many psychics who specialise in Angel Cards at Psychic Today. However, it can be fun to have your very own deck too!
Here is our very own, fabulous Angel Card reader India Jo, to explain more about it in the video below.
Picking Your Angel Cards
India Jo recommends that it is better to go with your gut instinct when picking your deck. If you happen to be in a shop, pick them up and see if you feel a connection.
Similarly, if you are looking online, have a good scroll through and go for the one that speaks to you the most.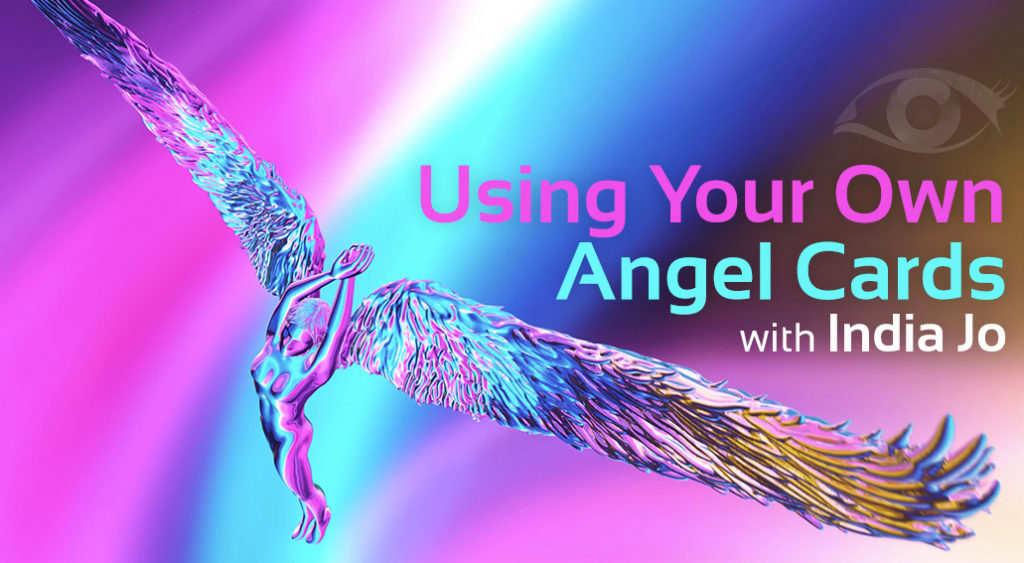 Activating Your Angel Cards
Before using your deck for the first time, it is recommended by India Jo, that it is best to cleanse and charge it. 
You can cleanse your deck by smudging them with smoke from incense or sage. You can also place a Selenite crystal on them or try sound cleansing using a sound bowl or bells. 
India Jo tells us to tap them out three times. By doing so, you can expel any negative energies that might have come into the cards before they got to you.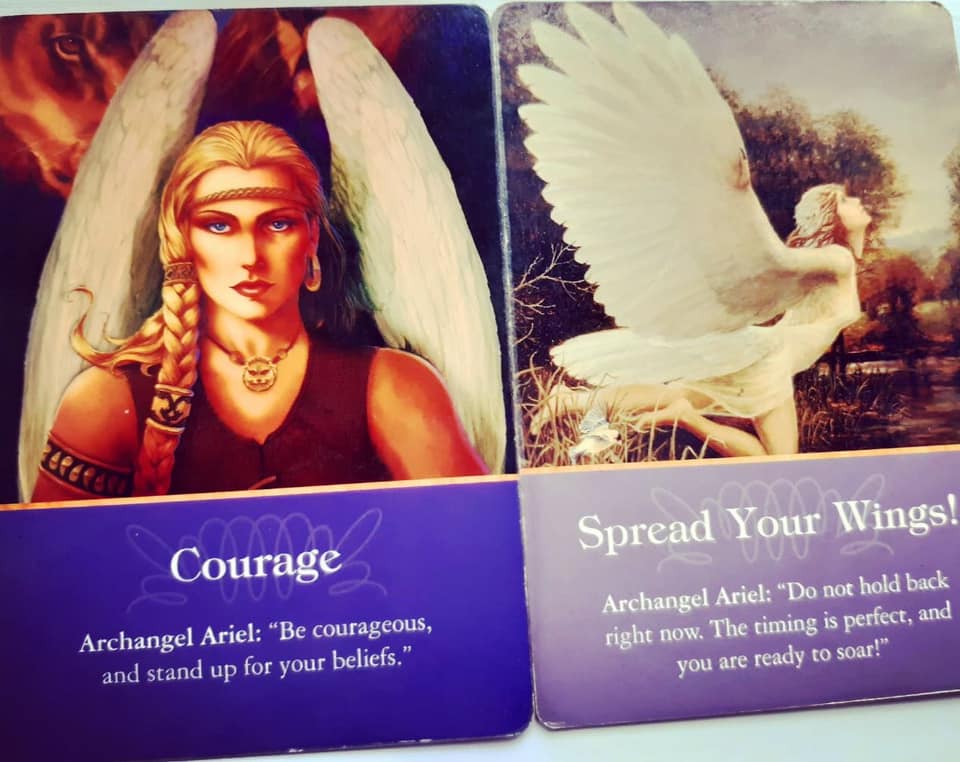 How to Give a Reading
Make sure to shuffle the cards so the cards can connect with your energy. 
Depending on your shuffling skills, you may lay them out on the table, pick one, or shuffle them quickly to see if a card jumps out. 
India Jo likes to do a daily card reading for herself. So, after picking a card, she meditates on it and tries to connect with its message. 
At the start, India Jo recommends focusing on what feelings come up. Then, as you use them more and more, you will gain a deeper understanding of what the cards mean.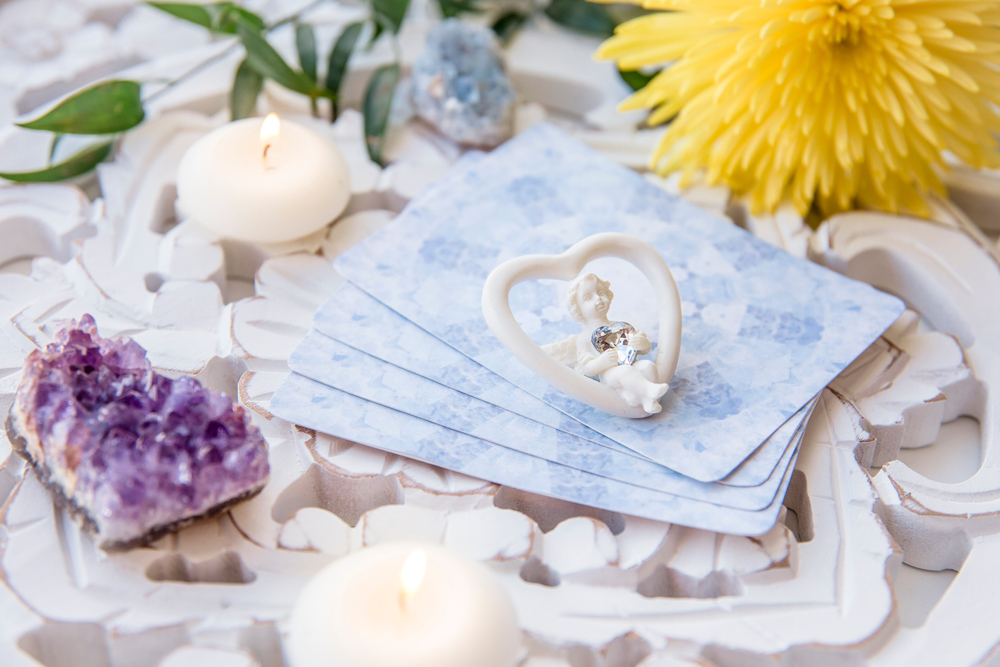 Speak to India Jo!
India Jo is an empathic psychic who also works in the realms of Reiki and Angelic spiritual healing. She has a very open, caring and friendly nature. She makes regular appearances on Psychic Today. India Jo would love to give you a chakra reading too! Contact her right here!
Download our Psychic Today Companion App now!
The Psychic Today Companion App, for all your psychic needs! If you haven't yet added it to your mobile phone, you can do so by following our links here:
To download from the App Store – click here.
Or download it from Google Play – click here.
To top up your credit or if you have any questions or queries, our friendly reception staff are available 8:00 am to 2:00 am GMT on 0333 335 0297. You must be over 18 years old to use this service, which is for entertainment purposes only. You must be the bill payer or have the bill payer's permission. We may send free promotional messages. 
Psychic Today is Here For You!
Psychic Today is on a mission to continue providing the very best psychic advice. Now we have more ways to reach our trusted psychics, we have dedicated ourselves to answering your questions.
You can ring them via our EasyCall feature, found on your chosen Psychics profile. Text our psychics through our Text Reading page. You can also send IM's directly to the live stream via our App.
We have made it easier for you to get in contact with our psychics, and they will not disappoint!