Discover Your Birthday Numerology – with Jules 
Jules has kindly written up her fantastic workshop on Birthday Numerology, recently shown live on Psychic TV. Read on below to see how you can use your name to find out your destiny!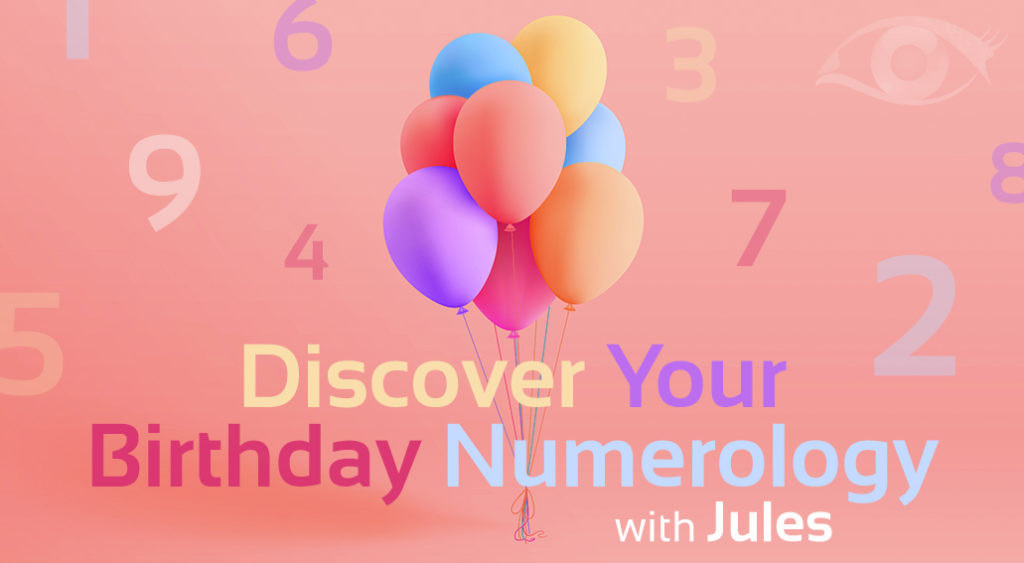 What is Numerology used for?
You can use your Birthday Numerology to predict and foretell your future. As well as compatibility readings with several other people.
Or perhaps for upcoming events and situations on specific dates and times. But also general knowledge, which may be helpful when making plans or important decisions. 
Business names, mobile phones and landline numbers have Numerology attributes, and this can contribute to the potential for success or otherwise. 
Each single-digit number will correspond to a specific aspect of your life and energy, which can inform and guide you.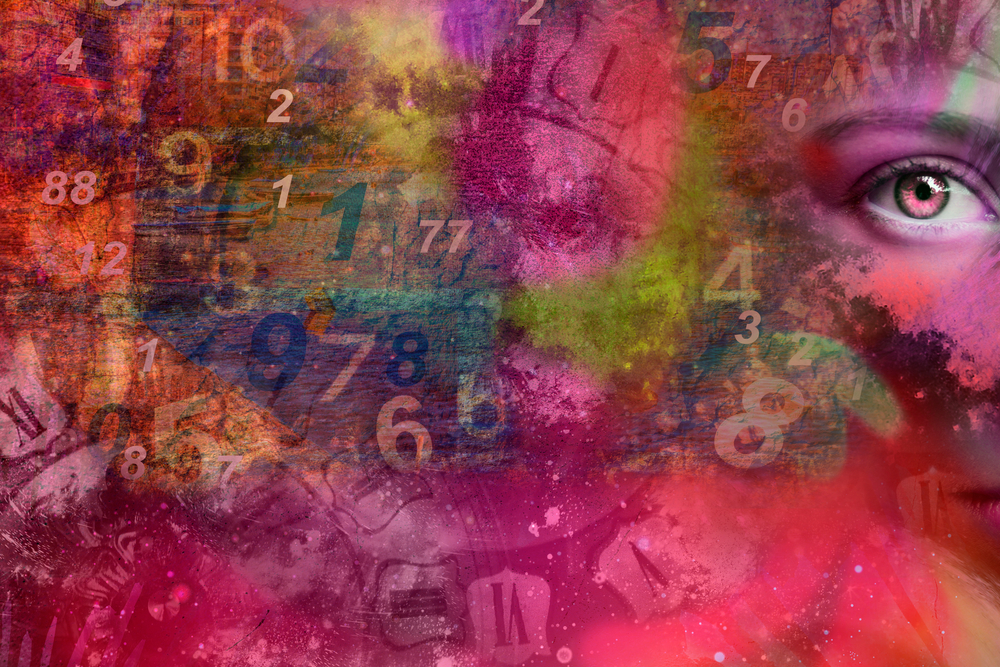 What you will need to discover your Birthday Numerology
:
Paper

Pen or Pencil

A ruler or calculator might be helpful!

Focus and a positive attitude
The Pythagorean Numerology Chart to work out your Destiny Numerology
You can use this chart to work out the numerical value of each letter of your name. 
Many religions, cultures, and spiritual belief systems believe that our names are no accident. 
In fact, they believe that we choose our names when born or reincarnated. Therefore, it represents our life path choices and how we will achieve our life purposes and desires.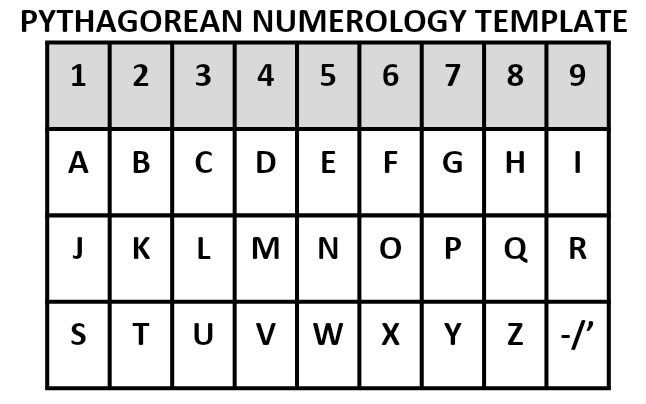 Example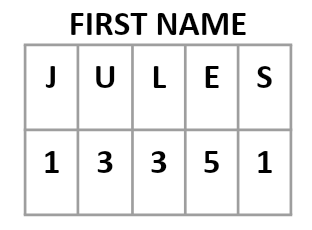 1 + 3 + 3 + 5 + 1 = 13 = 1 + 3 = 4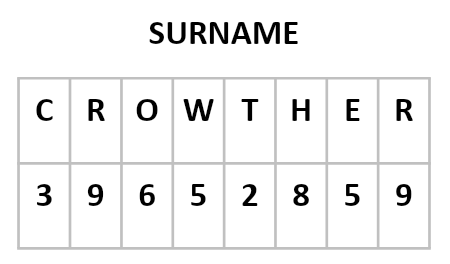 3 + 9 + 6 + 5 + 2 + 8 + 5 + 9 = 47 = 4 + 7 = 11
4 + 11 = 15 = 1 + 5 = 6 DESTINY NUMBER
Your Core Number
Your Core Number comprises your Destiny Number, Life Path, Soul Urge, Personality and Karmic Debt Numbers. 
This is your Personal Numerology and the number that represents you, including your many characteristics, lessons and energies. 
Each number is assigned an Energy, Purpose, Element, Planet, Gemstone and Colour Spectrum Vibration. 
Key aspects of Numerology within your Personal Core Number
Birthdate Life Path Number (calling, purpose, lessons)
Birth Name Life Destiny Number (soul potential, talents, gifts)
Soul Urge/Heart's Desire Number (fulfil soul desire, past life index)
Personality Number (personal characteristics, traits)
Karmic Debt Number (not applicable to all numbers)
Speak to Jules!
Jules is a practising Psychic, Channeller, and Soul Plan Practitioner for almost 20 years. Her preferred areas to read on are Love & Relationships along with Destiny & Life Path.
You can also speak to one of our other  Trusted Psychics. Plus, you can watch us live right here!
Download our Psychic Today App now!
The Psychic Today App for all your psychic needs and get psychic readings on the go! If you haven't yet downloaded it to your mobile phone, you can do so by following our links here:
To download from the App Store – click here.
Or download it from Google Play – click here.
To top up your credit or if you have any questions or queries, our friendly reception staff are available 8:00 am to 2:00 am GMT on 0333 335 0297. You must be over 18 years old to use this service, which is for entertainment purposes only. You must be the bill payer or have the bill payer's permission. We may send free promotional messages. 
Psychic Today is Here For You!
Psychic Today is on a mission to continue providing the very best psychic advice. Now we have more ways to reach our trusted psychics, we have dedicated ourselves to answering your questions.
You can ring them via our EasyCall feature, found on your chosen Psychics profile. Text our psychics through our Text Reading page. You can also send IM's directly to the live stream via our App.
We have made it easier for you to get in contact with our psychics, and they will not disappoint!