Colour Therapy – A Balance of Factors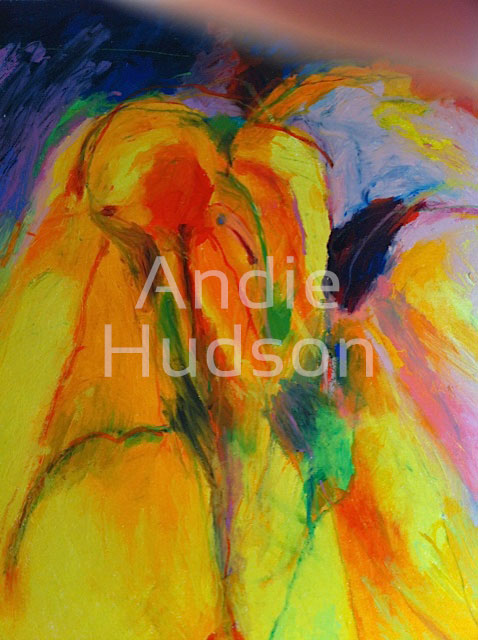 Colour is an experience and one that we on this planet are lucky enough to experience. For us colour results from a balance of factors. The receptive ability of our eyes and brain and the combination of gases, moisture and dust particles in our earth's atmosphere that filter reflect and refract the rays of light energy.
Without this atmosphere there would be no life on earth and little colour.
We are bathed in colour all of our lives and even from the moment of conception. The light penetrates translucent skin and muscle to envelop the developing foetus in a reddish golden glow. Born into a world of colours we grow surrounded by colour in our environment.
We rarely have a colourless experience, a white space in our lives without form.
Colour Coding 
Throughout life we continue to use colour as a cue for interpreting what we see. Grey hair tells of usually of middle age, grey landscapes speak of concrete and cities. A red traffic light brings us to a halt.
Colour coding guides our travels, our administration, and such practical things such as electric wiring.
On another level we tell statements about our moods with the colours we wear and describing our feelings through colour.
Colour of our Emotions
Colour is strongly linked to emotions, and by describing people as "green with envy'  'purple with rage' 'yellow with cowardice' or "seeing red". We use common colour associations that have more truth than we realise.
The use of colour as a therapy goes back to ancient Egyptian times. They wrote on a papyrus leaf in 1550 BC a number of coloured cures including red lead, black lizards and verdigris.
The Egyptians also built temples where colour healing took place, sunlight shone through coloured crystals such as rubies sapphires and amethyst and the rays of coloured light penetrated down onto the people below who were in need of healing.
They also used pulverised crystals as supposed remedies for sickness. Yellow Beryl for example as a potential cure for jaundice and various other liver complaints. Amethyst for people suffering from depression and so many more.
Colour and Crystals 
So in our modern age we have carried elements of these extraordinary colour spiritual healings forward to heal people in our modern society and have adapted the use of colour in our new colour therapies.
Using different coloured and shaped crystals Crystal Therapy has evolved.  Take a look at coloured waters in bottles, called Aura Soma is very popular also coloured lights in pyramid shaped therapy room areas and eating certain coloured foods to potentially heal our emotions. The list is endless and very interesting.
In my next blog I will give you detailed case histories of different colour therapies and share some of the Egyptian mystical beliefs' that came with the healing of coloured light…
Andie Hudson is a qualified Spiritual  Healer, Psychic  and Teacher. Her spiritual and energy healing and channeling abilities, combined with her love of people, have enabled her to bring comfort, strength and inspiration to many. Get your own reading, guidance or spiritual healing with Andie. Click here for more details. https://psychictoday.uk/reader/8834/andie-hudson