The Crystal Ball – with Carli
Fortune tellers and our psychics traditionally use the Crystal Ball for their Clairvoyance, in which images are shown through the ball and picked up by the Psychic Reader.
Many are made from pure, clear quartz to see into the middle of them. Some are made from many types of Crystals, such as Rose Quartz and Tiger's Eye and come in all different shapes and sizes.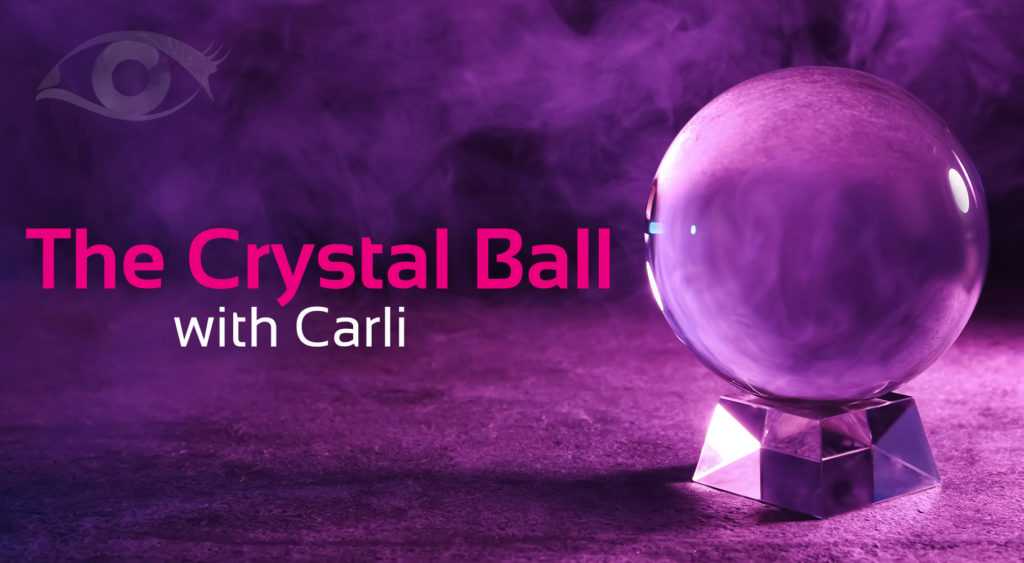 Preparation Tips
When learning how to use the Crystal Ball, it is best, in my opinion, to try and practise with a transparent ball (clear quartz or glass) and one that is around the size of a small melon.
Keep the ball wrapped in a cloth for its protection when not in use. Another tip is to Sage the ball using a sage stick, cleanse its aura with Selenite or wash it with moon water or water that contains Himalayan Salt.
Use Your Guides
Meditate for a few moments and call in your guides to ask them to show you images within the ball. After you have finished reading, thank the ball and your guides for the images that were brought to your attention.
If you using the ball, you would be seated and have it in your line of vision, just a foot away from you and gaze into it, but not stare. Let your eyes go in and out of focus.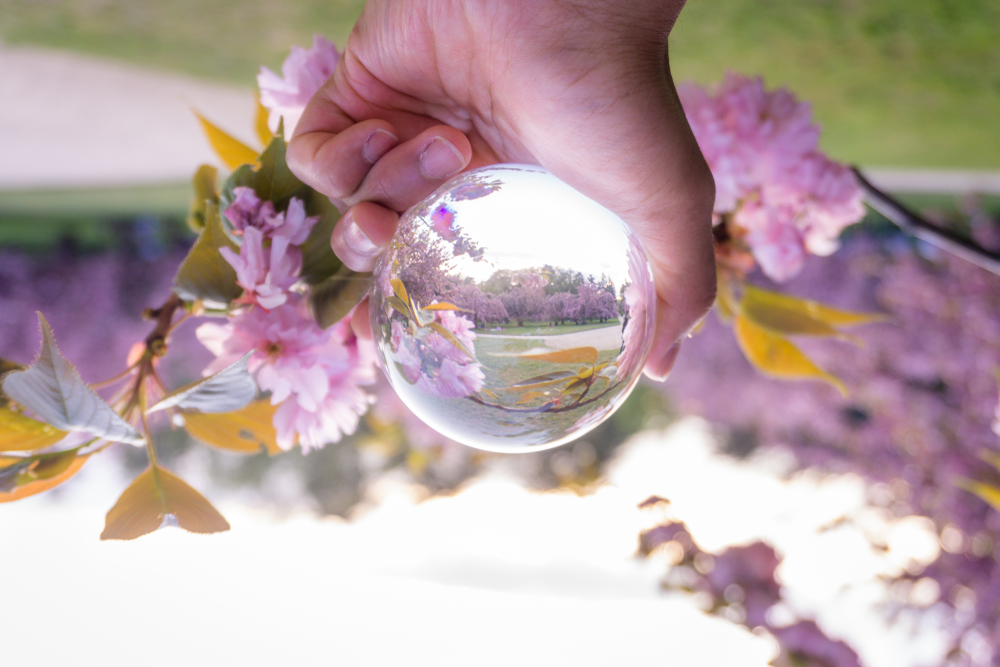 Make a Note
It is a form of Scrying so that images may come and go. It is down to you to journal what you have seen. You may then be able to validate these images of a lover, names, initials, even a scene from your workplace etc.
These readings take patience and practice. You may not always be able to interpret what you are being shown. Likewise, images may appear in 3D, black and white, or colour and disappear as quickly as they appear!
Enjoy!
Finally, ensure the space around the ball is clear, keep the lights low, and maybe have a candle or Salt lamp around you, but not interrupt your vision.
Good luck and enjoy what you are shown; sent to you with love.
Carli x
Get a Psychic Reading with Carli!
We have a very experienced team of psychics with us here at Psychic Today, including the fabulous Carli. 
Select the psychic of your choice for an exclusive one-to-one reading using the Crystals! Click on our link here to see who is available right now!
Speak to one of our Psychics!
We have a very experienced and friendly team of psychics with us here at Psychic Today! See who is available for YOU right now!
Select the psychic of your choice for an exclusive one-to-one reading! Speak to one of our Trusted Psychics. Plus, you can watch us live right here!
Download our Psychic Today App now!
The Psychic Today App for all your psychic needs and get psychic readings on the go! If you haven't yet downloaded it to your mobile phone, you can do so by following our links here:
To download from the App Store – click here.
Or download it from Google Play – click here.
Psychic Today is Here For You!
Psychic Today is on a mission to continue providing the very best psychic advice. Now we have more ways to reach our trusted psychics and have dedicated ourselves to answering your questions.
You can ring them via our Easy Call feature, found on your chosen Psychics profile. Text our psychics through our Text Reading page. You can also send IMs directly to the live stream via our App.
We have made it easier for you to get in contact with our psychics, and they will not disappoint!