How to Recharge Your Spiritual Energy – with Luna
Now we have reached the end of 2020, many of us are feeling drained emotionally, physically and spiritually. The relentless monotony of this year has been hard to bear. When we notice our spiritual energy has reached an all-time low, we need to stop and make a plan to boost and align our energy.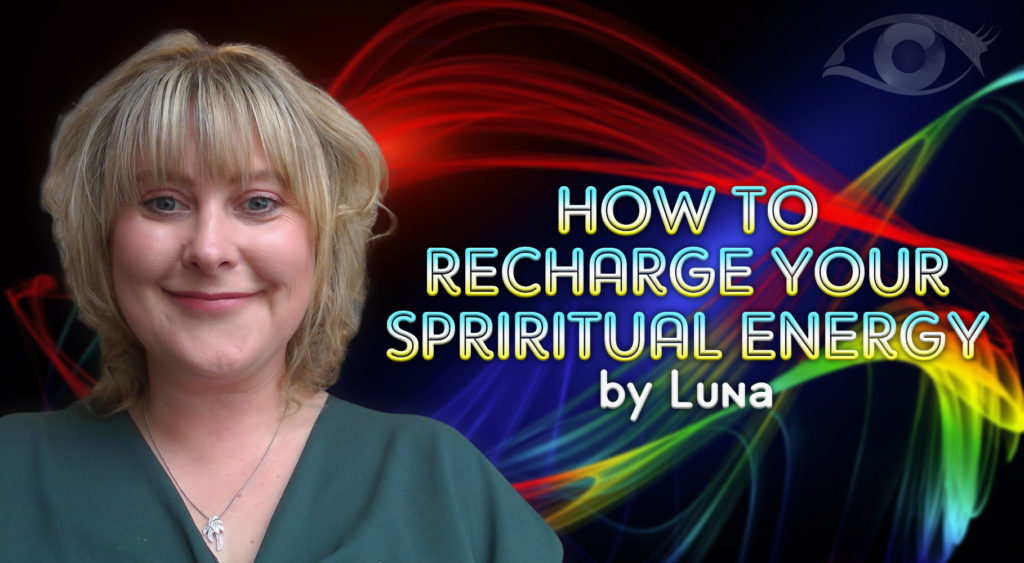 My Beautiful Friend
Today I met a friend for coffee, and it was refreshing to be out of the house and sitting chatting. My friend is a spiritual girl; her home is a reflection of her energy and how she feels on the inside. When I leave her house, I always feel recharged and grounded. Today we met at the gym. Around us were people making their way to the gym and the pool.
My beautiful friend said I am meant to be going to work out after coffee, and I can't be bothered, in fact, I can't be bothered to do much lately. A soul who knows all about channelling and how to get what she wants can't be bothered. Alarm bells started in my head. You – you can't be bothered? A guiding light in my life and on my spiritual journey has crashed. It seems a plan is called for!
Recharge Action Plan 
Say out loud, this is temporary, and this is not my final destination for my energy. How I feel right now at this moment is a tiny snapshot of my life. Remind yourself of a time when you were at the peak of your energy. Step into that feeling, close your eyes and let that feeling wash over you. Take yourself back to this feeling three times a day. 
Daily routines create a foundation for achieving. If you have lost your routine, take time to get back to planning your time. Balance in your day, week and month is so important. Ensure you are making time for you, just you! Pre pandemic I often used to have a recharge nap for 20 minutes in the afternoon. I totally forgot and lost this part of my day during the lockdown. It's now back and makes such a difference to my energy.
Focus on what you can do, accept what you can't change and let it go. If you are holding on tight to the life you used to have and are resisting changes, you will find yourself on a blocked path. Allow yourself the space to take a breath or two and embrace what you can create right now with what you have. Your best resource is you, and you have infinite potential. 
Creating a Vision Board
There are many things you can do to raise your vibration of energy and feel empowered in your life again. Creating a new vision board can provide focus on the now and what you want to create in your life over the next few months. Most of all, be kind to yourself by filling your tank with self-love and care. By taking charge of your energy, you are taking the first steps to increase your power and moving forward again.
Connect with Luna
Luna is a warm, uplifting and compassionate psychic. She hails from Scotland and, with her sharp wit and Celtic charm, can provide you with the guidance you may be looking for!  Luna is looking forward to speaking to you and to give you a psychic reading! Contact her right here!
Download our Psychic Today Companion App now!
The Psychic Today Companion App, for all your psychic needs! If you haven't yet added it to your mobile phone, you can do so by following our links here:
To download from the App Store click here
Or to download from Google Play click here 
To top up your credit or if you have any questions or queries, our friendly reception staff are available 8:00 am to 2:00 am GMT on 0333 335 0297. You must be over 18 years old to use this service, which is for entertainment purposes only. You must be the bill payer or have the bill payer's permission. We may send free promotional messages. 
Facebook
Text FACEBOOK and your question to 65511 for your free reading! (Usually £1 per message, max 3 messages per reply. One per person. CS: call 0333 335 0297. UK Only) Click on the link to our page and see our Facebook Live sessions right here!