Your Personal Year – What Will it Be Like?
Knowing your personal year in Numerology can help you understand some of the main influences you may experience during 2021. This year, stability is an important factor and knowing what areas are key to you can help you make important decisions. You can also look out for exciting clues from the Universe using your personal number for this year at every step!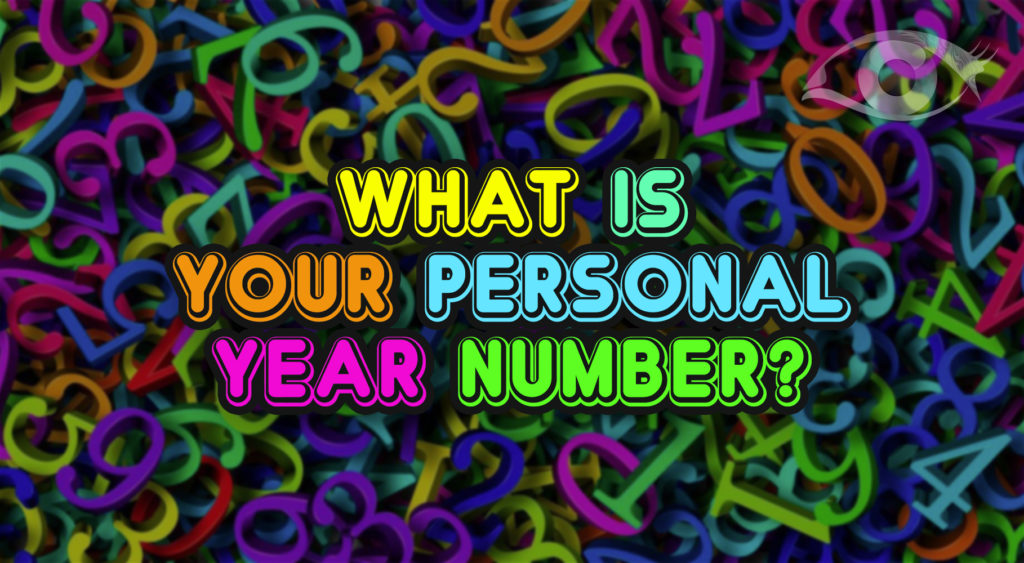 Your Year Number
To calculate your personal year, do the following little sum: 
-Take the DAY of your birthday and reduce it down to one figure if necessary, so for example 4th of the month will be just 4, but 29th of any month will be 2+9=11, reduce this down to single number 1+1= 2. 
-Do the same with the MONTH of your birthday.
-Now take this YEAR 2021= 2+0+2+1 =5
Now add them all up together.
For Example
If your Birthday is May 12th 
Day   12=1+2=3
Month of May= 5
Year 2021 =5
Now add these together to make your last single digit which is 3+5+5 =13, 1+3=4
This final number tells you're your very own personal year for 2021. Note that if you have the numbers 11,22 or 33 before your final addition, you get an extra boost this year, so don't forget to look up those years too! Now, discover your personal year, then carry on reading below!
New Beginnings, New Cycle! – Personal Year 1 
This is your year for new beginnings, Number One. You start a brand new 9-year cycle this year. This is a year to be brave and dare to go for gold. Whatever you set your heart on and start the wheels turning, will see you progressing and set a precedent until 2030!
Relationships and Partnerships – Personal Year 2
Two is the number of the couple. We all know it takes two to tango, and 2 is the number of successful cooperation and partnerships. It is also the number of the relationship between two people. This year, be patient, tactful and always diplomatic. If you have been single for a long time, then 2021 and your Number Two year could see you being in a coupe by the end of it.
Communication is Key – Personal Year 3
Three is the number of communication, and your focus is on using all communication methods for advancement and progress. That means listening as well as talking, writing as well as mass communication on social media. Consciousness in all kinds of communication and using it for business and pleasure will get you ahead this year.
Building Foundations – Personal Year 4
Four is a year of building rock-solid foundations that will last for the next 5 years. This may well mean changing some structure in your life for the better. This is not a year to take great risks but to carefully consider your needs, put plans into place to get what you want, and invest time and effort to get there sensibly and diligently. But if you do so, you can reap great rewards.
Lucky 5 in a 5 Year – Personal Year 5
This is a year of change and transformation for you, with an extra dose of luck, as we are in a 5 universal year, and your personal year is also a Number Five. You may feel a little stuck at the moment, but soon you will see liberation, greater freedom of choices and personal circumstances and the ability to implement real and lasting changes coming your way!
Beautiful Nurturing – Personal Year 6
Six is the number of care. It is a journey to look after yourself and blossom your full potential, physically, mentally and spiritually. It is also a year of achieving balance with others, caring for them and people caring for you. The rewards of this are perhaps the strongest known to humankind.
Incredible Understanding – Personal Year 7
This year sizzles with spiritual rewards for you. It is a year of understanding, comprehension, seeing how things fit together and becoming an enhanced spiritual being. This is not a lonely path, Number Seven, but your reflections will take you to places you could never have imagined you could reach! This is a year of rewards to be achieved at a soul level.
Expansion and Abundance – Personal Year 8
This year you may feel torn between the spiritual and the opportunities you will have to make money. Still, it is indeed your year Number Eight for achievement and success, particularly in matters related to financial security. Abundance should come to you more naturally than in previous years, of all kinds!
Wrapping Up and Release – Personal Year 9
This a year of personal understanding, of wisdom and completion. The personal year cycle is 9 years lol, and here you are in your final year. Thus, people and situations who no longer serve you will be recognised, and you may well decide to cast them aside. At the same time, you prepare for your brand new, 9-year cycle beginning. It's out with old Nine and in with the new!
High Vibrations – Personal Year 11
You have extra spiritual vibrations helping you this year on your life path and will be very intuitive. You will see your senses developing this year, Number Eleven. Use them well to achieve your dreams and desires!
Master Builder – Personal Year 22
This year opportunities abound for construction, but you are also the master builder, able to set your sights high and actually receive this in reality. Your dedication and hard work will pay off. Look out for Number Twenty-Two leaping out and helping you in your life!
Unconditional Love – Personal Year 33
Who says unconditional love is easy? Number Thirty-Three is the highest vibrating number of all. If your personal year is a 33, then you can expect to be rewarded with the greatest emotional rewards of all kinds -mutual giving and receiving, which in turn creates catalysts of the deepest kinds of feelings. Be careful that this is kept in balance, looking after yourself is also key to achieving your highest potential!
Get a Numerology Reading at Psychic Today!
We have a very experienced and friendly team of psychics with us here at Psychic Today! Click on our link here and select the psychic of your choice for an exclusive one-to-one numerology reading!
Download our Psychic Today Companion App now!
The Psychic Today Companion App, for all your psychic needs! If you haven't yet added it to your mobile phone, you can do so by following our links here:
To download from the App Store – click here.
Or download it from Google Play – click here.
To top up your credit or if you have any questions or queries, our friendly reception staff are available 8:00 am to 2:00 am GMT on 0333 335 0297. You must be over 18 years old to use this service, which is for entertainment purposes only. You must be the bill payer or have the bill payer's permission. We may send free promotional messages. 
Facebook
Text FACEBOOK and your question to 65511 for your free reading! (Usually £1 per message, max 3 messages per reply. One per person. CS: call 0333 335 0297. UK Only) Click on the link to our page and see our Facebook Live sessions right here!
Eight
,
Eleven
,
Five
,
Four
,
Nine
,
numbers
,
numerology
,
One
,
personal year
,
psychic today
,
Seven
,
Six
,
Thirty Three
,
Three
,
Twenty Two
,
Two
,
Year Number