The Rules of Dating – with Heather 
This topic comes up so often and in many situations.  Firstly, are there rules when it comes to dating?  The short answer is 'Yes'. So, more importantly, we should be asking, 'Why are there rules?'
Finding love should be easy right?  The people around you seem to be able to find it easily enough.  It seems like when you're single and looking for love that the world is full of happy couples completely head over heels in love.  But for some reason all of the people you're dating never seem to pan out.
You do start to question whether you're doing something wrong.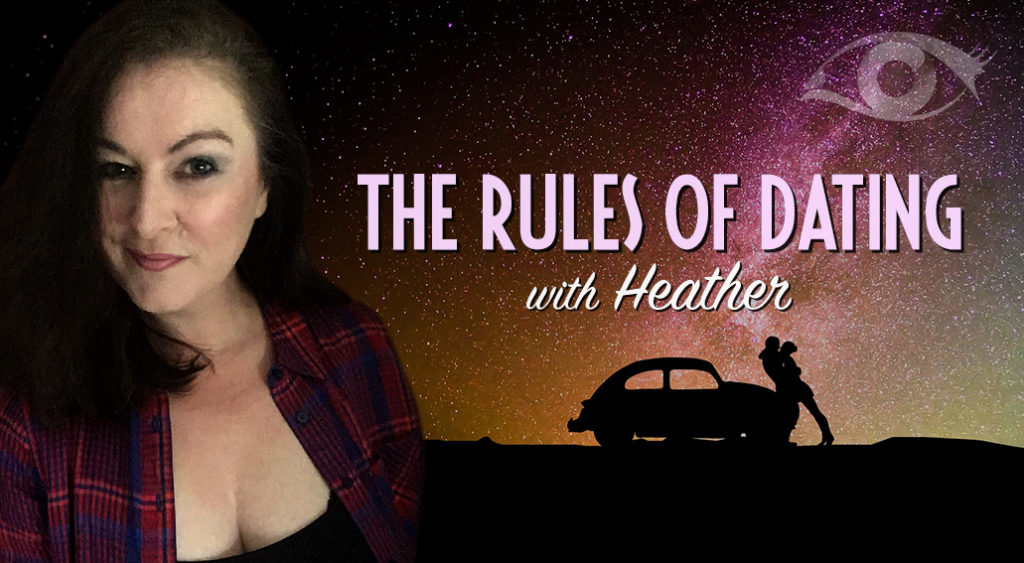 True Love
Fear not; True Love always comes when you are least expecting it.  Guaranteed when you start to love yourself and thrive at being you, when you are happy alone, being your best self and really not looking for a relationship – and other inspirational quotes as well – this is the time when true love will arrive.
In the meantime, there is The Dating Game.  Many years ago, a group of married women sat down and talked about the early stages of their relationships with their husbands.  Following this conversation, two of the women decided to write a book called "The Rules".  In 1995, written by Ellen Fein and Sherrie Schneider, it is a self-help book to help them capture Mr Right's heart.  Upon its release, it proved controversial as some believed the advice to be outdated and taught women to play games with the men they were dating.  But if you search the web today, you will find a huge market of dating and relationship 'experts' all willing to share their advice and insider secrets for how to get someone to fall in love with you.  With many of these guru's taking to YouTube as a platform to share their insight.
Sense of Self-worth
The Rules is somewhat of an iconic book, listing the rules that women must follow to bag herself a serious relationship.  It became a must-read for single women everywhere, and I must confess that I read it myself just before I met my now-husband.  
Now it is not a mystical, magical book that contains the wisdom of the universe and will allow you to command the elements to bring you a committed relationship with a fantastic person.  But what I took away from reading the rules was a profound sense of self-worth.  I understood my value as a person and that all of these guys I had dated previously, I really shouldn't have put so much value into those connections.  I suddenly realised that I had wasted my time and energy on men that did not value it, appreciate it, see my value or respect me.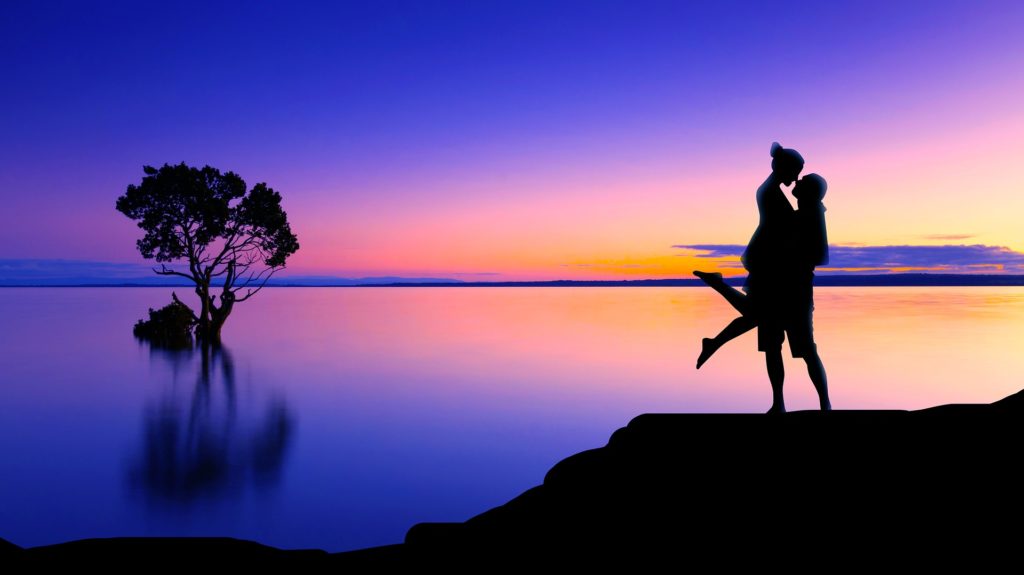 The Rules of Dating
I realised that when dating, I would begin planning out our whole future lives together.  And we might have only been out three times – and often I didn't feel any real connection or spark.  I would get so focused on that vision of the future or the potential in that other person that I would ignore red flags, subtle cues that they were not that into me, forget to check my own feelings. I would do whatever I felt would keep that person interested in me and make that relationship move forward.
Once I had access to dating rules, I set boundaries and be selective about whom I would/should date.  Instead of chasing after men when they didn't call or text, I would arrange to go out with friends, binge watch a box set, read a book, meditate, draw – anything.  I shifted my focus from finding happiness via another person to finding happiness with myself.
Take Your Time
If someone is not interested in seeing you again, for whatever reason that might be, they are not going to call you or message you to explain.  Don't take it personally.  Check your own emotions; could you sit through another date with them?  Were they just nice or were they 'WOW'?  Are you hung up on the potential relationship?  Are you feeling defeated that another person has passed on the wonderful opportunity that you are?  
Chemistry takes moments.  Getting to know someone takes time.  Feeling like someone is 'the one' happens early in the connection.  When they are feeling it too then, there is no need for gameplay.  If you are questioning how they feel about you, they are not showing you how they feel.  So it's time to move on before you get too invested.  
Keep Your Emotions in Check
Becoming emotionally invested in a person who is not feeling it back isn't very good.  You spend time and energy trying to build a connection which ultimately is not going to progress.  You are prolonging the ending.  Following dating rules allows you to easily identify potential partners vs hookups so that you have the choice, you have the option, you have the power.  People are not always honest about their feelings or about what they want in a connection.  We find it difficult to be open about our wants and needs in a connection for fear of rejection. 
It's important not to get mad with the other person.  You might be feeling frustrated and angry because they don't seem to acknowledge how much effort and energy you have put in.  But it's not their fault that they are not feeling the same way you are.  If you are calling, messaging, texting and making yourself available to them, but then you always seem to be waiting for them to contact you or offer you a date, maybe open up a little about themselves and their life – have a little think about whether you want to continue in this connection.  They might not be seeing you as a potential long-term partner; to them, you could be an option.  They know that you will chase them, so they don't call you or message you.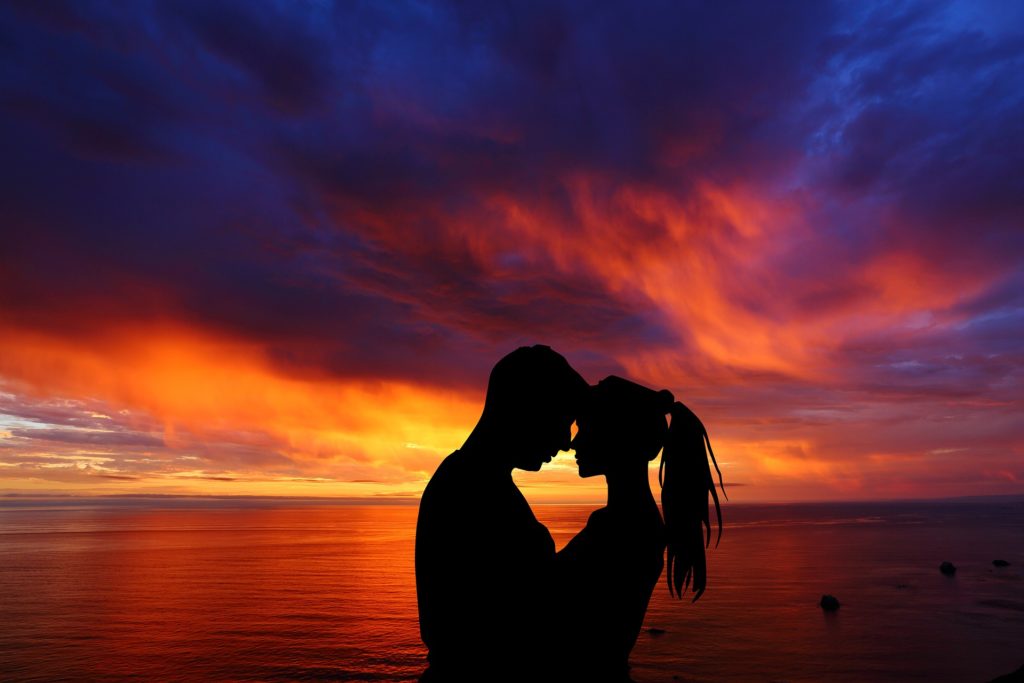 Dating Game Tips
Here are some things I have learnt about the dating game:
Keep Your Focus on You!

Standing back from a connection gives you perspective.

If someone isn't showing interest – they are not interested.

Don't take rejection personally – this connection wasn't right for you.

Don't play games – if someone starts playing games with you, walk away.

Be honest – be honest with yourself and be honest with the other person.

Don't over analyse – if a connection hasn't worked out and they aren't calling you, accept it and move on.

Know your Worth – don't compromise your core to make a connection work.

Always be prepared to Walk Away – it follows from the previous lessons but deserves its' own bullet point.
Thank You for Reading!
I hope that you have found this useful.  I wish Love and Light to all of you reading this.  Stay safe, find Happiness in yourself and trust your gut instincts x
Speak to Heather!
Heather is a natural psychic who has a fantastically warm, caring and friendly nature. She makes regular appearances on Psychic Today. Heather would love to give you a love reading too! Contact her right here!
You can watch Psychic Today Live!
You can watch the show LIVE between 8 am and 10 pm on Sky Channel 680 or via our website and on our YouTube page!
Download our Psychic Today Companion App now!
The Psychic Today Companion App, for all your psychic needs! If you haven't yet added it to your mobile phone, you can do so by following our links here:
To download from the App Store – click here.
Or download it from Google Play – click here.
To top up your credit or if you have any questions or queries, our friendly reception staff are available 8:00 am to 2:00 am GMT on 0333 335 0297. You must be over 18 years old to use this service, which is for entertainment purposes only. You must be the bill payer or have the bill payer's permission. We may send free promotional messages. 
Facebook
Text FACEBOOK and your question to 65511 for your free reading! (Usually £1 per message, max 3 messages per reply. One per person. CS: call 0333 335 0297. UK Only) Click on the link to our page and see our Facebook Live sessions right here!