The Test of Time – What Makes A Relationship Last?
We all know that a lasting relationship is never smooth running all the way. But what is it that makes some couples last for decades? What about some seemingly happy couples experiences issues that they split up, never to be reconciled?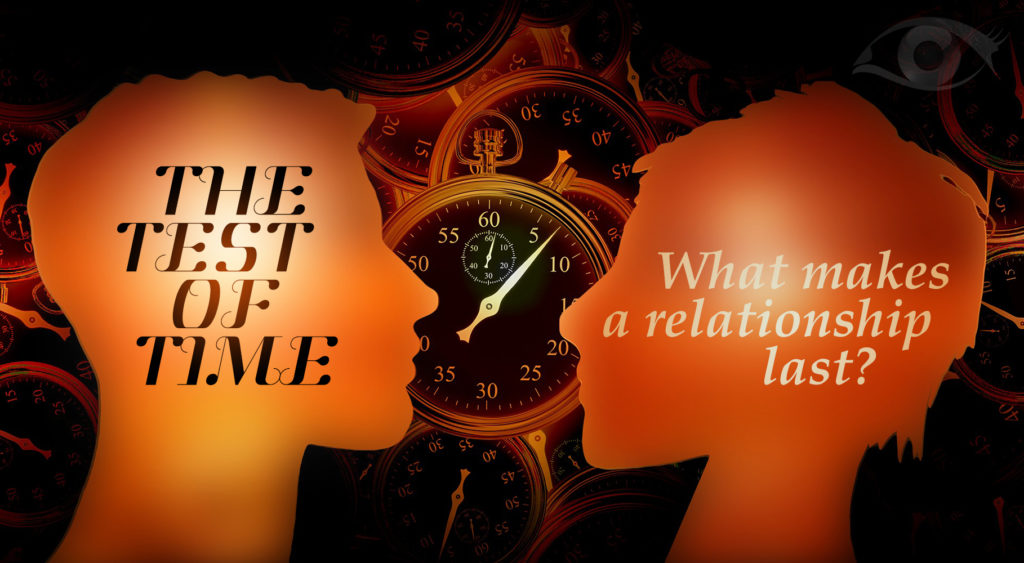 One Reason, Not Many
Relationship articles will tell us why people break up and how to have a good relationship through open communication (easier said than done!), keeping things exciting. But the actual answer as to why a relationship can last the course of time is straightforward.
Couples split up after a few dates, or after years of being together essentially for the same reason. How this is actually manifested differs, through arguments, one party not caring any more or moving forwards to a new life, through unacceptable behaviour, lack or breach of trust or otherwise.
But we don't have to look far to see that whatever the reason, the essential root of all this is that there is no longer the balance in the relationship that was needed to keep both people 100% happy. Therefore, the couple grew apart either through time or through a particular circumstance that upset the balance.
The Roots of the Matter
For a couple to join in a relationship, both parties have the will to share things. Of course, both people in a relationship are very different and have their own distinct personality, history and values.
Yet is, in fact, the values that count in a lasting relationship; that both parties have a desire to experience life together in a similar way also, that the morals of the two people are similar.
They say that opposites attract, which may be the case in terms of outward appearance or personality traits. Still, usually for a relationship to take off, this shared sense of will, values and desire to achieve in basic areas.
The Shared View
Even in the early stages of dating, our psychics often give readings on such matters as " Will I hear from him or her again?", or "Will this relationship work out?" When relationships do work out, it is usually because there is shared interest in the WAY both people view the future and the paths of their lives, despite the fact they are two very different people. Effectively they share a similar viewpoint on what they hope for the future.
In a long term relationship, people naturally change their views on what they want in life as they age and evolve. If then, their partner does not agree or share their view of the future and where they want the relationship to be going, this then creates an imbalance and problems ensue.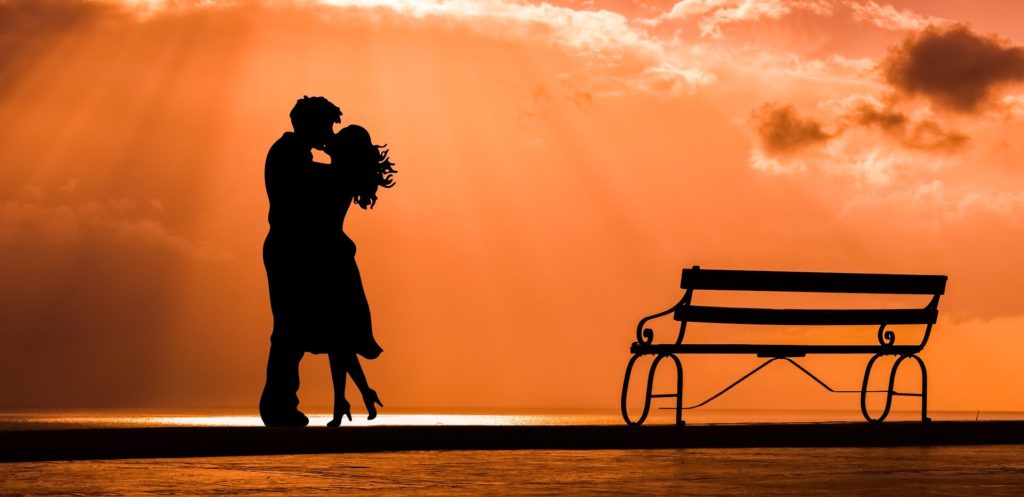 Maintaining the Balance
The reason that some couples last the course of time is therefore straightforward. It is simply the ability to continue to adapt to changing circumstances while keeping the basics; a shared vision of the future and the same shared moral principles.
This does not mean that major changes cannot happen; they can. Major changes to habits, to looks, in day to day life, changes in career, house moves, changes within the family, new hobbies, everything is possible, as long as the other person's willingness to succeed is there.
When things start to go off-balance, it is important to understand why this is happening. Is it that, for example, boredom is setting in and so one of the partnership needs something different? If this is the case, then, will their partner recognize these signs and react? Or will they dig their heels in and try to stay the same?
Give and Take
We all know that give and take is necessary for a relationship to grow and develop continually. For, if at the point that one person in the relationship wishes a change to take place and the other does not, we then have one person advancing on their thoughts and the other standing still.
Now add a few more wishes of extra changes to the first person's list, and you can see how the fundamental wishes of the first person are being refused by the second for whatever reason. It may be that the second person is right. But this doesn't change the fact that an imbalance is happening in the relationship, and needs to be sorted out.
What is important to recognize here is that there is no longer the MUTUAL will to move forwards in the same way at this sticking point.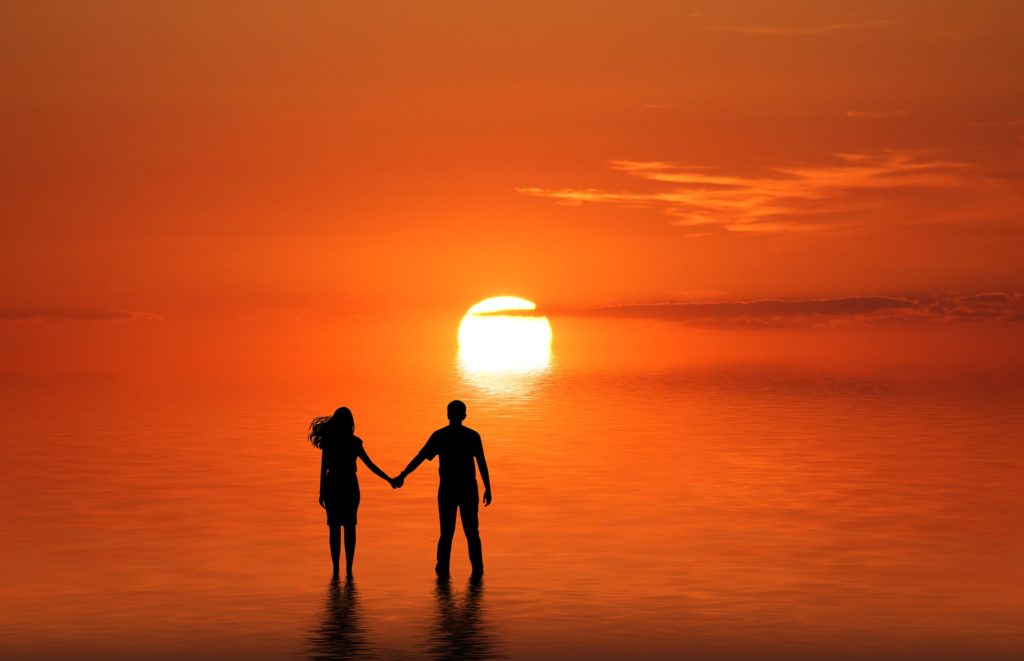 Thinking for Yourself: The Answer!
When one person wishes to change, the other will also need to adapt to this and find some middle ground to be happy with the outcome. Digging one's heels in clearly is not the solution. So what is?
The answer is for each person to think about what they want and to meet in the middle. If one person digs their heels in and does not wish to move forwards, this tends to make the other person even MORE INTENT to carry out their wishes.
However, if both parties can state their own wishes about what they want to achieve going forwards, even if the wishes are different and related to different subjects, THEN some middle ground can be found. Each person can then encourage the other. The couple can then move forwards again together with a new lease of life.
The Constant Wheel of Change
A relationship that lasts the course of time will evolve many times, and each person will achieve their goals. This a great theory, but still is hard for even the most committed couples to achieve. Patience, understanding, acceptance, forgiving, arguing, all of these may well figure in a long term relationship. But where love exists, the will to succeed can prevail.
And of course, our strong team of advisors are here to help you, whatever your relationship situation. Should you need guidance in love, achieve what you want in life, or have a vision of the future and move forwards positively, we are here for you.
Speak to one of our Psychics!
We have a very experienced and friendly team of psychics with us here at Psychic Today! Click on our link here and select the psychic of your choice for an exclusive one-to-one reading!
You can watch Psychic Today Live!
You can watch the show LIVE between 8 am and 10 pm on Sky Channel 680 or via our website and on our YouTube page!
Download our Psychic Today Companion App now!
The Psychic Today Companion App, for all your psychic needs! If you haven't yet added it to your mobile phone, you can do so by following our links here:
To download from the App Store – click here.
Or download it from Google Play – click here.
To top up your credit or if you have any questions or queries, our friendly reception staff are available 8:00 am to 2:00 am GMT on 0333 335 0297. You must be over 18 years old to use this service, which is for entertainment purposes only. You must be the bill payer or have the bill payer's permission. We may send free promotional messages. 
Facebook
Text FACEBOOK and your question to 65511 for your free reading! (Usually £1 per message, max 3 messages per reply. One per person. CS: call 0333 335 0297. UK Only) Click on the link to our page and see our Facebook Live sessions right here!