Trust – with Carma
Trust is an interesting concept that needs to be reviewed to see if it is still aligned with our core values and perspectives. More so, if we are growing, and in particular, when we are embracing radical change. Read on below!
"Trust is the easiest thing in the world to lose and the hardest thing in the world to get back": R.M. Williams
Don't forget you can watch us LIVE on our website, PLUS our Facebook page for special LIVE sessions to interact with your questions for FREE with our psychics!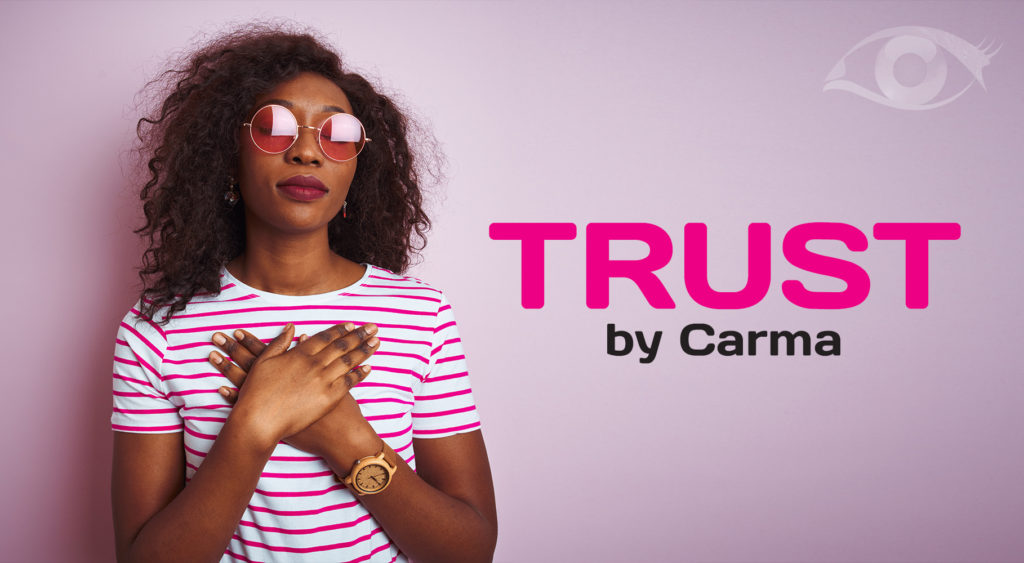 A Weight on Trust
We place significant weight on trust, that when we feel let down by it, we are often devastated. Sometimes we spend a considerable period, building trust and other times, we trust too quickly. This usually occurs when we share a commonality with another, to a concept that we believe in, such as the family, a brand, a marriage, perspectives, etc.
However, they may not honestly believe in the concept but may participate in it, for a particular reason or out of habit or expectations. If this is the position, herein lies an opportunity for revelations and growth. Once we feel that we have trust, we feel secure, safe and supported, so you can see why we want it.
Incidentally, we think that we can achieve almost anything and fly. So a leap of faith is achievable under these conditions. However, once we lose trust, we believe the opposite and scepticism kicks in, leading to dissatisfaction and unhappiness. However, the journey back to trust is achievable.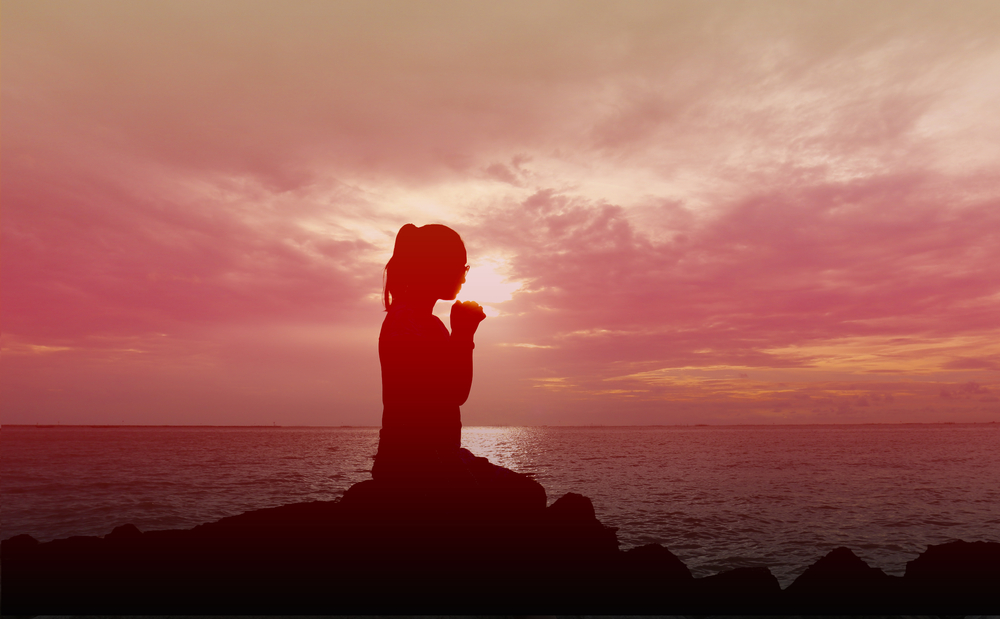 "Trust is the glue of life.  It's the most essential ingredient in effective communication.  It's the foundational principle that holds all relationships": S. Covey 
Trusting Ourselves
The aim is to trust ourselves first. Only then will we be able to trust others and what feels suitable for us. We are not aiming to trust ourselves 100% but about 80%. Thus allowing space for growth, as life is ever-changing. The development will enable us to build our resilience through experiences and will enable us to re-evaluate ourselves. Thus, allowing us to weather any storm, including a tornado.        
Feeling comfortable with ourselves means we know ourselves through experiences, our core values and what feels suitable for us, and when we feel breached. Our bodies will communicate through tightness if it feels challenged or lightness if it feels free and can breathe. Equally, we adhered to our sanctions and re-position ourselves through our boundaries in the situation. By doing this, we sustain our self-respect and trust.  
When we are absorbing information, especially the first time, and we trust ourselves. We can discern and make autonomous decisions. We listen to shared knowledge and what our feelings and gut instincts say and action from this position.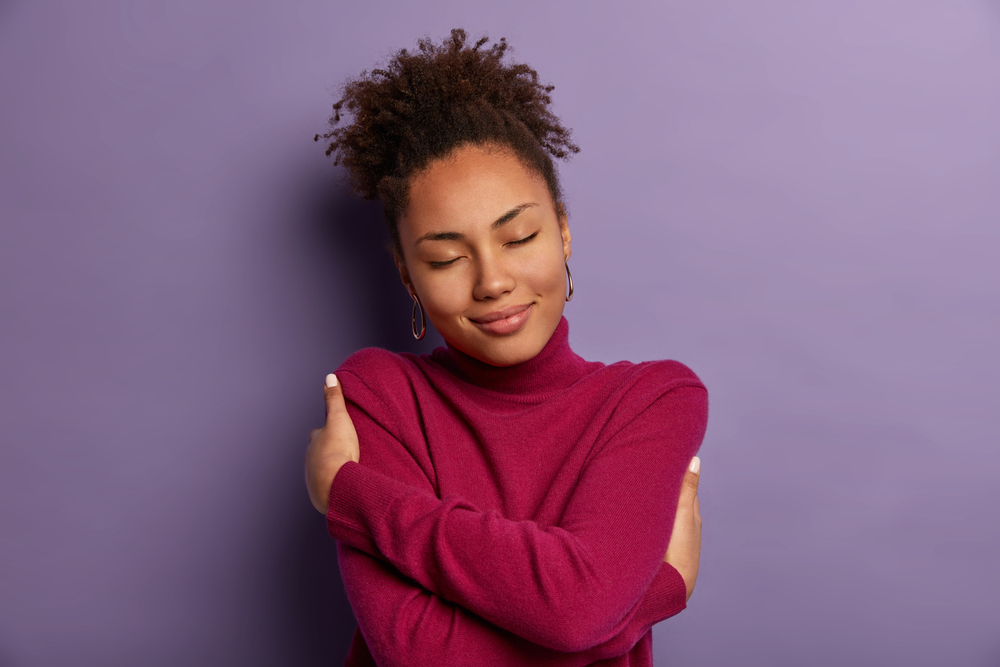 How Do We Go About Trusting Ourselves?
We first start with small insignificant things to awaken the muscle. So, a good exercise would be to test your gut instincts, so for example, which flowers (both equal in price) to purchase without allowing your head to engage in dissecting each bunch. This dissecting process is draining, and when we feel we can trust our gut instincts, we wonder why we did not do this sooner.
We keep exercising this muscle, and eventually, we feel confident to try it out on essential things. The aim is to achieve self-mastery, and this does require regular practice, even when it becomes innate, to maintain it. Naturally, we will be tested, which allows us to see where further work is needed. Again, we will trust ourselves as to how we go about it.
Once we trust our decisions, we are prepared to accept responsibilities for our actions. The blame game or excuses are not given any thought. We take the outcome as we trust the universe and instead place our energy into understanding the purpose of the experience to release it. The universe is highly creative in bringing us experiences in ways we could not imagine.
Nonetheless, the experiences and the depth of the incidents are clear indicators of where our growth lies. Once we can accept the experience, we can collaborate with the universe. The universe guides us, but ultimately we have free will in how we create our lives.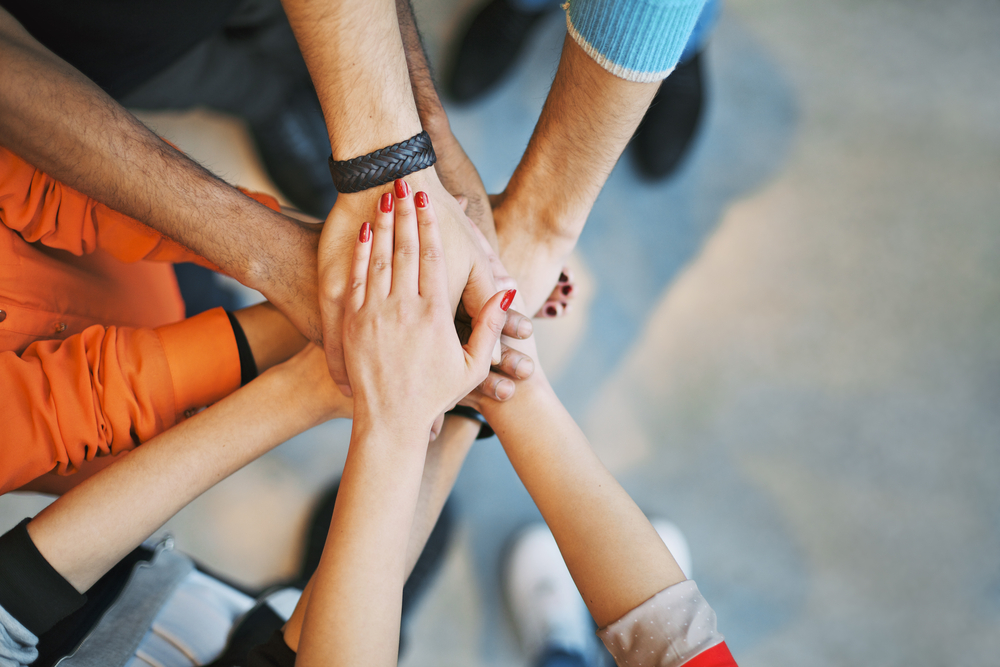 Trusting Others
We can trust others decisions if it feels right to us. So, ultimately it will become our decision. Therefore excuses and blaming others, again, have no place here. It is wise not to trust another 100% because we do not even trust ourselves 100%, so how could we trust another more than ourselves? Again, we give them space to make mistakes and grow, as they are like us, not perfect.  
If you trust others without discernment or 100%, you are about to embark on a rollercoaster ride, as we are giving away our power. Ultimately, becoming a puppet. Many businesses sell their products to assure that you can either trust them or the product or both.
More so, in the current climate, companies are focussing on loyalty and choosing words that they feel aligns with the world at the moment to create trust and repeat revenue. Businesses realise that they need to create a different platform to survive and thrive, whether they are genuine or not, which is an excellent trust exercise to explore.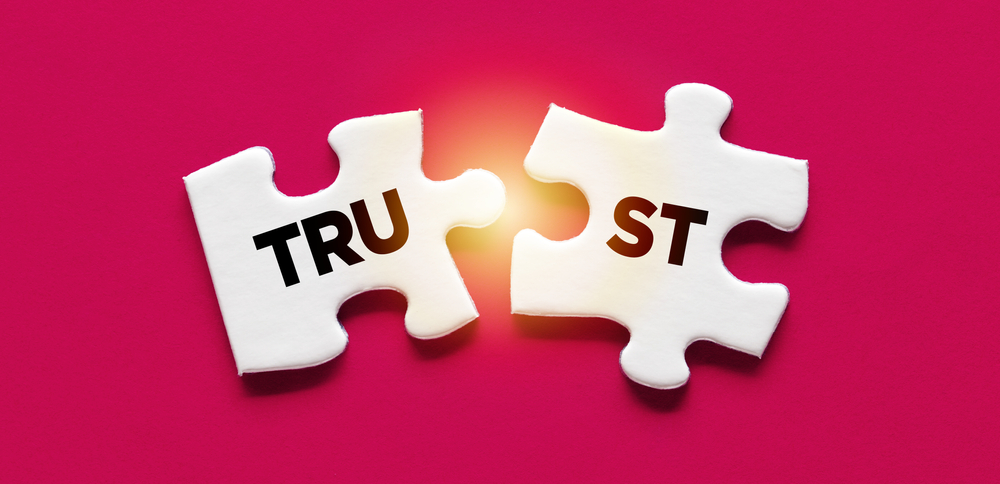 Losing Trust
When we have invested significantly and more so a 100% into any relationship, and it crumbles. We are initially shocked, numb, and in disbelief. We start asking ourselves, how did this happen, why & how? Suddenly, the emotions take over, tears, anger, frustration, resentfulness, guilt and wallowing in self-pity. The more we have invested in the relationship, the harder it is to let go. 
However, once we let go, acceptance can enter along with healing. The attachment initially feels like super glue. You can see this very clearly when looking at people who have invested a lot into an image relationship that has become their identity, such as copying pop stars. Once the band breaks up, you can see the hysteria amongst the fans. This was very evident with The Beatles, Take That and so on, as some of the fans did not see it coming and felt lost. When an artist changes their image or music, the loyal followers are initially confused and do not know what to do, and this is very clear when the fans have no or little notice of this change.
Rapid Change
Equally, we can see this attachment style with football fans and established companies or groups that change significantly. Incidentally, when information changes significantly and rapidly and we have made decisions on the previous information.
Often words such as betrayal, misleading, a lack of transparency, manipulation, feeling let down, the incompetence is voiced by the wounded party. Essentially they are losing trust in the relationship.  Losing faith can be either very quick, you do not see it coming, or it slowly deteriorates.
Anyone or situation that requires you to give 100% trust is essentially about control, power and abuse, again clearly seen with dictators. A Co-dependent relationship will emerge, which is necessary for this type of relationship to exist and survive.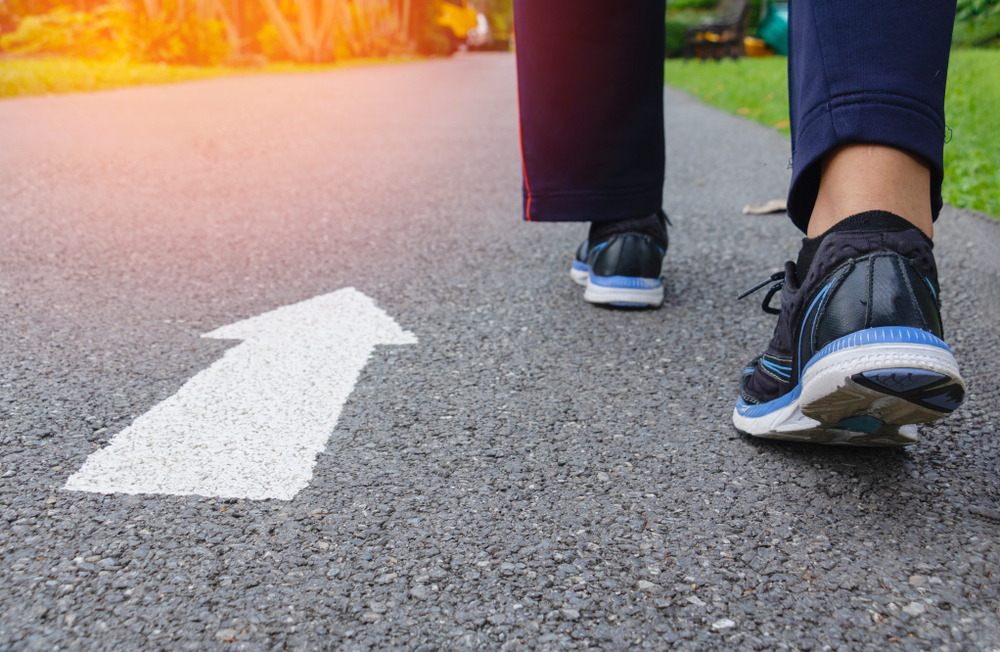 The Way Forward
Build your trust muscle from your core values. It is wise to check in on your core values, especially your top 5. Through your growth, you will be allowed to fine-tune your core values. As you grow, they probably will change, be it tweaking or significantly, depending on your experiences. However, the following are great core values to consider: honesty, openness, transparency, humility, and clear communication. Our core values form our stability and the truths that guide us through challenging times.
So, when change comes, we can navigate to shore. We apply our core values as a measure, so we are testing the information coming towards us. If it feels good to us, we will feel comfortable trusting it and making an autonomous decision. If the information does not feel good to us at any stage, we can reject it without the mind dissecting it because we trust our gut instincts. Therefore self-doubt can not live here, or at least not for very long.
When our core values are solid and our trust is challenged, we will recover quickly because we are aware that we are not perfect. The challenge has provided us with an opportunity to grow and re-assess our core values, or maybe some tweaking is needed, which strengthens us and our self-trust. Therefore forgiveness is quick, and guilt and shame are not allowed to grow. Whatever action is necessary, we can trust ourselves to follow it through in a way that resonates with us and enhances our trust resilience.        
"None of us knows what might happen even the next minute, yet still we go forward because we trust. Because we have faith": Paulo Coelho
Connect with Carma
Carma is a compassionate, warm and uplifting psychic. She is looking forward to speaking to you and giving you a psychic reading! Contact her right here!
Download our Psychic Today Companion App now!
The Psychic Today Companion App, for all your psychic needs! If you haven't yet added it to your mobile phone, you can do so by following our links here:
To download from the App Store – click here.
Or download it from Google Play – click here.
To top up your credit or if you have any questions or queries, our friendly reception staff are available 8:00 am to 2:00 am GMT on 0333 335 0297. You must be over 18 years old to use this service, which is for entertainment purposes only. You must be the bill payer or have the bill payer's permission. We may send free promotional messages. 
Facebook
Text FACEBOOK and your question to 65511 for your free reading! (Usually £1 per message, max 3 messages per reply. One per person. CS: call 0333 335 0297. UK Only) Click on the link to our page and see our Facebook Live sessions right here!