GHOST – Finally Caught On Camera?!
What would it be like to see an actually Ghost? Do you know of anyone who has?  You always get some people who believe in the supernatural and some who don't! Imagine if you saw one and nobody else witnessed it!
That is unless you had some actual video proof! What if you could see a real Ghost with your own eyes? Now you can! Just read on below and see what a Ghost might look like!
Don't forget you can watch us LIVE on our website, PLUS our Facebook page for special LIVE sessions to interact with your questions for FREE with our psychics!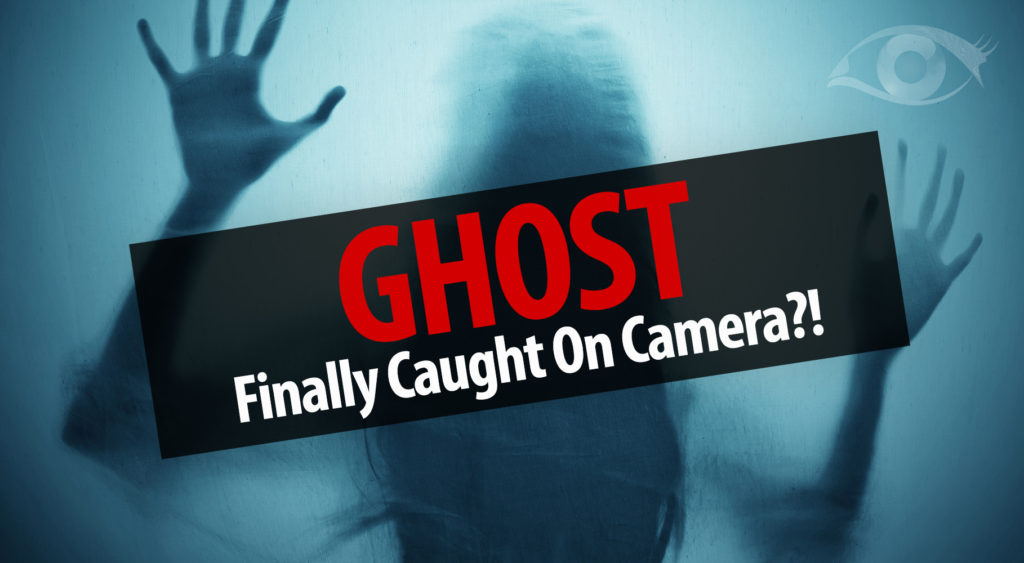 A Ghost Caught on Video?!
As highlighted recently on LadBible, a supernatural occurrence seemingly happened on the popular reality TV series  Most Haunted. This paranormal reality television series involved a lot of night vision cameras in some truly spooky places!
This particular episode was filmed near Rotherham in South Yorkshire, at a stable block built in 1630 by Thomas Wentworth, the first Earl of Strafford. All seemed to be going quietly when suddenly, a ghostly figure appeared – all caught live on camera! Look at the video below (Credit: Really/Most Haunted) and see for yourself!
Most Haunted 
Most Haunted was hugely popular in the UK for 15 years, most recently on the TV channel Really. It featured the host, former Blue Peter Presenter, Yvette Fielding, alongside her husband Karl Beattie and her cousin Stuart Torevell. The team would investigate all manner of supernatural happenings up and down the country!
After all those years of visiting spooky buildings and hours of watching dark movements and listening to strange sounds in the dark, could this be the proof a ghost was caught on film?! Have a closer look at the highlighted picture below! Then, let us know in the comment what you think!
Real or Not?
What is it about Ghosts that we find fascinating? Those who believe in them vary in their descriptions, from an invisible presence to barely visible shapes and natural and lifelike forms. All kinds and all different types!
You even have those who go that step further and attempt to communicate with them via spiritism or, in traditional style, in a room with a group with linked fingers for a séance. Please read our blog right here on Ghosts and find out more!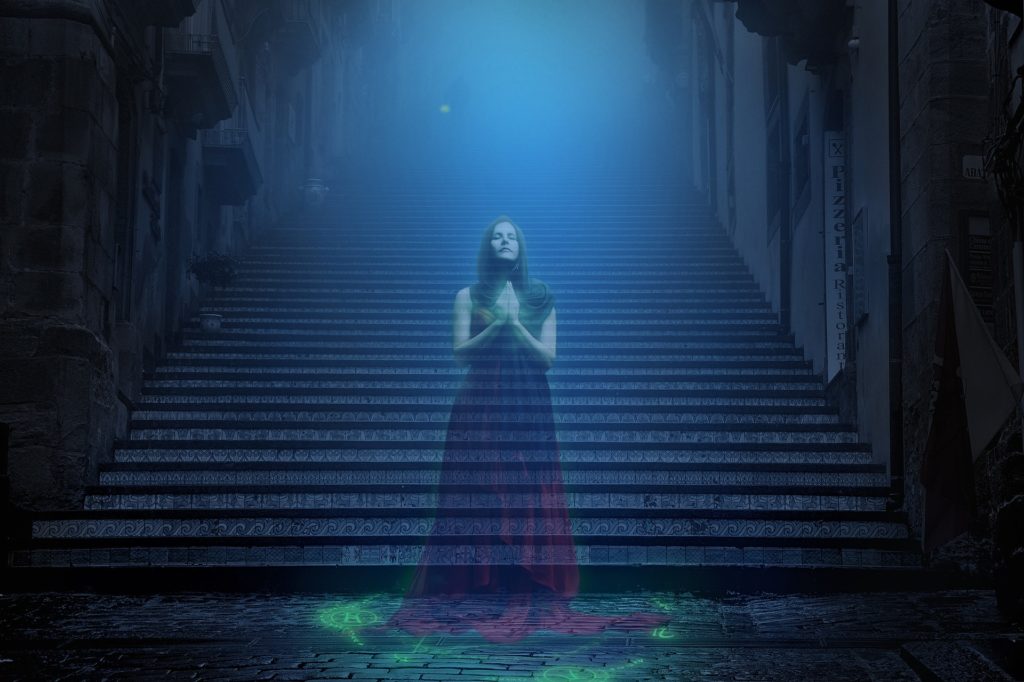 Who You Gonna Call?
Unlike the Ghostbusters, we have a selection of real Psychic Mediums with who you can speak directly. A Medium is a communicator, the "middle man" between the spirit world and their client. In mediumship, the medium is given signs or messages to pass on to you.
So, if you think you may have contact with a ghost or spirit, want to see if there are messages from the spirit world, then we have a host of genuine Mediums for you to choose from.
These messages or signs may come from the Medium's or your own guides, passed loved ones or other energies from the spiritual plane. The medium may also use their skills of clairvoyance (psychic sight), clairaudience (psychic hearing) or clairsentience (psychic feelings) to receive the messages. Click here to see who is available!
Download our Psychic Today Companion App now!
The Psychic Today Companion App, for all your psychic needs! If you haven't yet added it to your mobile phone, you can do so by following our links here:
To download from the App Store – click here.
Or download it from Google Play – click here.
To top up your credit or if you have any questions or queries, our friendly reception staff are available 8:00 am to 2:00 am GMT on 0333 335 0297. You must be over 18 years old to use this service, which is for entertainment purposes only. You must be the bill payer or have the bill payer's permission. We may send free promotional messages. 
Facebook
Text FACEBOOK and your question to 65511 for your free reading! (Usually £1 per message, max 3 messages per reply. One per person. CS: call 0333 335 0297. UK Only) Click on the link to our page and see our Facebook Live sessions right here!