Gain Positive Energy: Believe in Yourself – with Heather
Hey Guys, Heather here, bringing you my latest article: Gain Positive Energy: Believe in Yourself. We're all going through stressful times, and some of us are facing unseen battles.
This lack of energy can create obstacles around us that block us from doing everyday tasks, such as appointments, calling or texting someone, or even completing chores around the house.
It's important we become aware of our own energy in our Auric Field so that we can remove any blocks or obstacles which prevent us from being our best selves.
The Auric Field that surrounds us is created by our everyday thoughts and feelings.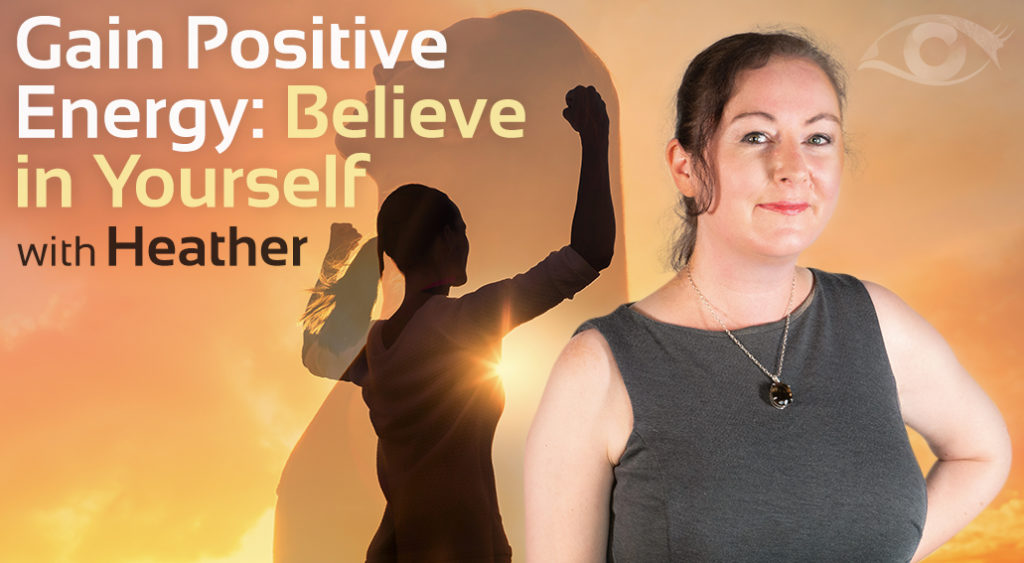 Collecting and Displacing Energy
Energy is all around us and we collect it from a variety of sources, from the actions we take, the food we eat, and the people we meet.
This energy, whether positive or negative, builds up and serves as the structure for how we feel.
If we're surrounded by positive energy, we'll feel happy and motivated; collecting and storing negative energy, on the other hand, can have a massive impact on our mental health.
Blocking Low Vibration Energy that does not serve our greater good is the best way for us to get out of any rut we find ourselves in.
Firstly, we need to identify the source of this negative energy with a simple Grounding and Clearing Exercise.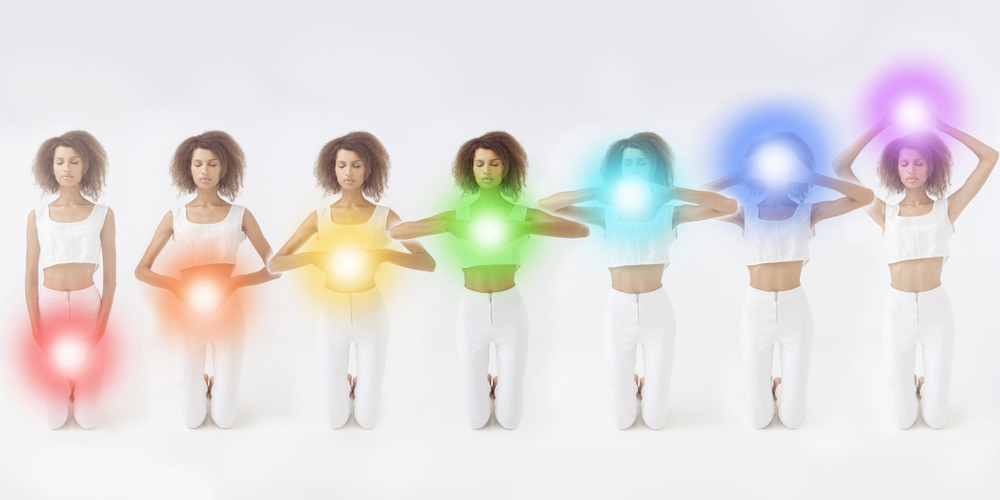 How to do a Ground and Clearing Exercise
Sit in a comfortable position with your feet on the floor. Try to feel the points at which your body is touching something, whether it be a chair or the floor.
Place a piece of Flint, a large pebble or another rock, on your lap. Take deep breaths and allow your focus to go to your Root Chakra. As you breathe out, focus on your Crown Chakra, which is at the top of your head.
Use a piece of Selenite or Clear Quartz to cleanse your Chakras starting with your Crown. Allow your intuition to guide you as to which direction to move the crystal: clockwise or anti-clockwise, up or down, or East to West.
Take your time so that you can really feel the change in your Auric Field as you go through your Chakras.
You may experience goose bumps, a cooling minty feeling, a fresh breeze, or a sense of calm. All of these feelings are associated with a sense of becoming 'lighter' – as if the negative energy is lifted off of you.
I recommend an Energy Cleanse whenever you are lacking in motivation, find it difficult to concentrate or stay focused, have spent a lot of time around other people, or even have been working hard doing your own thing.
This is a little energetic pick-me-up that you can try at home as often as you need to.
Love and light,
Heather x
Connect with Heather to Gain Positive Energy!
Heather is a Natural Psychic, who uses her psychic abilities to guide you using her Tarot Cards, Angel Cards, and Crystals. She can provide Relationship Readings, Love Readings, Past Lives, and General Readings, as well as helping you with your own Psychic Development!
Download our Psychic Today App now!
The Psychic Today App for all your psychic needs! If you haven't yet added it to your mobile phone, you can do so by following our links here:
To download from the App Store – click here.
Or download it from Google Play – click here.
To top up your credit or if you have any questions or queries, our friendly reception staff are available 8:00 am to 2:00 am GMT on 0333 335 0297. You must be over 18 years old to use this service, which is for entertainment purposes only. You must be the bill payer or have the bill payer's permission. We may send free promotional messages. 
Psychic Today is Here For You!
Psychic Today is on a mission to continue providing the very best psychic advice. Now we have more ways to reach our trusted psychics, we have dedicated ourselves to answering your questions.
You can ring them via our EasyCall feature, found on your chosen Psychics profile. Text our psychics through our Text Reading page. You can also send IM's directly to the live stream via our App.
We have made it easier for you to get in contact with our psychics, and they will not disappoint!