The Full Moon in Virgo – 18th March 2022
This is a Full Moon that's full of fun and potential frolics! It is also known as a Worm Moon and will wiggle its way over the sky to full brightness on Friday 18th March at 07:17 UK time.
It is very fortunate then that this Full Moon is also in the earth sign of Virgo, for having your feet on the ground at this time will be key to success moving forwards during this lunation.
Add to that, the upcoming Spring Equinox that will give you that sense of energy renewed and a feeling of having a bounce in your step! This is your time – Go for it!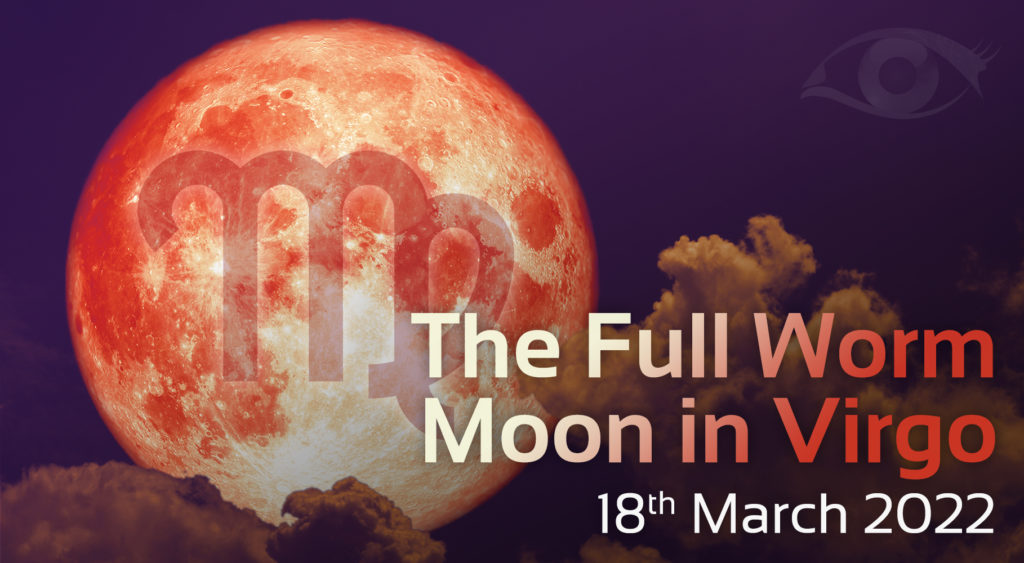 Full Moon Names
The March full moon is known as the Worm Moon because March is the month in which the ground would usually thaw and earthworms would reappear along with the return of robins.
It has a number of other nicknames from other cultures, like the Crow Moon – because of the cawing of crows that signal the end of winter.
Other Names associated with this Full Moon include Sugar Moon and the Lenten Moon. The word 'Lenten' is derived from the German language and translates literally as 'Spring'.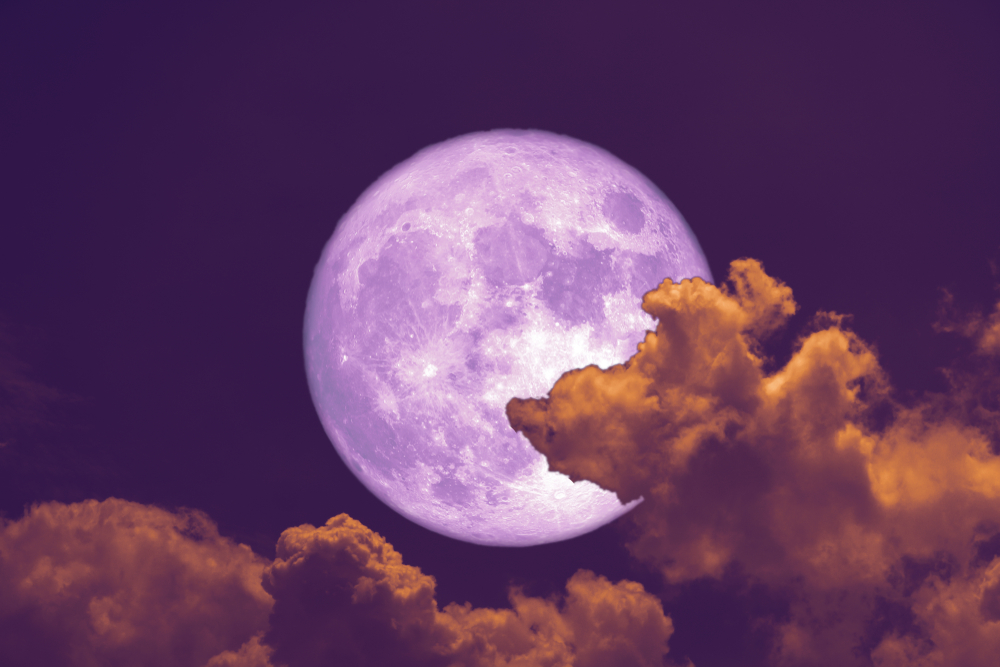 Astrological Influences
Now then, no time to waste as this Full Moon gets its wiggle on with a trine to Pluto. This means that your intuition will be sharper than usual and feelings may very well be felt more deeply.
Venus is also conjunct Mars, which is hot news for all those stirred up, sexual passions as well as potential new budding romantic relationships! The fullness of the moon makes a gorgeous backdrop!
Also in conjunction is the asteroid, aptly named Aphrodite, the somewhat more sexually liberated counterpart of Venus, for all those wild times with that special someone!
Best of all, the exuberant energy of this Full Moon will last up to, at least, two weeks. So, while you are charged and primed, use the time to release and let go of those gripes. This is your time!
Thank You for Reading
An exciting Full Pink Moon will be heading this way in April! For now, though, have a lovely rest of the month!
Until then,
Love and Light X
Speak to one of our Psychics!
Psychic Today has a highly experienced and friendly team of Natural Psychics, all of whom can provide you with unique guidance with any dilemmas you face in life! See who is available for YOU right now!
Select the psychic of your choice for an exclusive one-to-one reading! Speak to one of our  Trusted Psychics. Plus, you can watch us live right here!
Download our Psychic Today App now!
The Psychic Today App for all your psychic needs and get psychic readings on the go! If you haven't yet downloaded it to your mobile phone, you can do so by following our links here:
To download from the App Store – click here.
Or download it from Google Play – click here.
To top up your credit or if you have any questions or queries, our friendly reception staff are available 8:00 am to 2:00 am GMT on 0333 335 0297. You must be over 18 years old to use this service, which is for entertainment purposes only. You must be the bill payer or have the bill payer's permission. We may send free promotional messages. 
Psychic Today is Here For You!
Psychic Today is on a mission to continue providing the very best psychic advice. Now we have more ways to reach our trusted psychics, we have dedicated ourselves to answering your questions.
You can ring them via our EasyCall feature, found on your chosen Psychics profile. Text our psychics through our Text Reading page. You can also send IMs directly to the live stream via our App.
We have made it easier for you to get in contact with our psychics, and they will not disappoint!