What are Aura Colours? – with Sarah May
Sarah May introduces us to the psychic world of Aura Colours, as she explores the different colours that can be seen around a person and how we can stretch the energy to see what it means for a particular person.
We always have Aura Readers available at Psychic Today, with Sarah May being one of the most trusted psychics! In the video below, she gives us hints and tips as to how we can read someone's Aura Colour!
Book an Aura Reading!
Your very own Aura can say a lot about you! In fact, Aura Readings can reveal clues about your future, including names, numbers, dates, and places that may be significant.
Remember, everybody has different auras. Our Trusted Psychics are able to read your personal auras and can provide guidance by looking at the colours and forms within an aura.
Through this, they can see blockages, issues you may be battling, and factors about your spiritual and earthly personality, and tune into your auras using their Clairvoyant abilities.
Alongside Sarah May, we have a pool of talented Psychics who work with Auras, all of whom provide healing in their own unique ways. Select the psychic of your choice for an exclusive one-to-one Psychic Reading!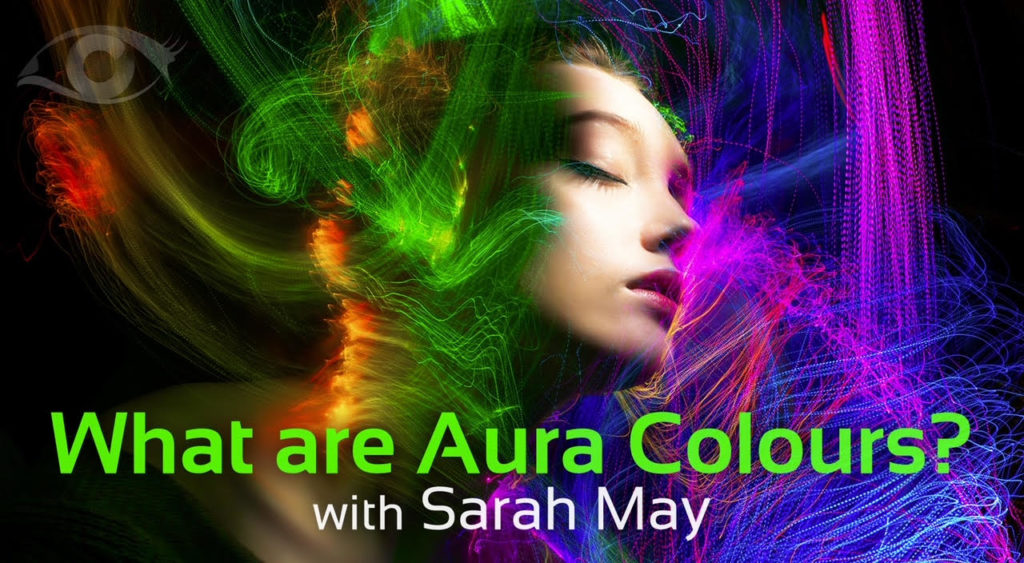 The Colours of the Auras
Here is the list of the seven energy types for you. This can give you a glimpse of what can be interpreted;
Purple represents your spiritual aspects. It is one of the trickiest to see.  This is because your spiritual thoughts tend only to occur briefly. These come as flashes of your consciousness and often manifest as flames.
Blue is the indicator of balance in you. It's one of the most desirable colours for your aura. It represents calm and relaxation. It's also linked with your ability for psychic communication.
Turquoise is representative of dynamism. It shows if you have a very energetic personality. It can appear if you are a highly influential person.
Green is a representation of your having natural healing energy. It apparently may occur in Doctors and keen Gardeners. This auric colour shows you are in a state of relaxation, growth and healing.
Yellow is, as you would expect, a joyful colour. Most likely, it'll show if you have a free spirit. Yellow auras may also be linked to you if you have found spiritual enlightenment.
Orange represents power. It often manifests in you if you have a desire to control. But, on the positive side, it represents inspiration.
Red is the final colour. It most often represents a preoccupation with the material world. So be that want of material goods or a preoccupation with your physical body.
Speak to Sarah May!
Sarah May is a highly intuitive, empathic, natural psychic with 30 years of experience. She can connect to your energy and the energy of others around you, and hopes to leave you feeling enlightened and uplifted after a reading with her. Contact Sarah May today!
Download our Psychic Today App now!
The Psychic Today App for all your psychic needs and get psychic readings on the go! If you haven't yet downloaded it to your mobile phone, you can do so by following our links here:
To download from the App Store – click here.
Or download it from Google Play – click here.
Psychic Today is Here For You!
Psychic Today is on a mission to continue providing the very best psychic advice. Now that we have more ways to reach our trusted psychics, we have dedicated ourselves to answering your questions.
You can ring them via our EasyCall feature, found on your chosen Psychics profile. Text our psychics through our Text Reading page.
You can also send IMs directly to the live stream via our App. We have made it easier for you to get in contact with our psychics, and they will not disappoint!