The Super Moon in Sagittarius – 14th June 2022
A full and bright Super Moon will be rising over the summer skies of the UK. This bright moon will technically be at its fullest while it is still daylight on Tuesday 14th June, at around 12.51 pm.
It will be the first of consecutive Super Moons for 2022 that sets up the upcoming Summer Solstice, to liven up your Summer ahead! This is a good vibe Moon to be blessed with, for quite a few reasons!
This is also a forward-thinking Strawberry Moon that will be beneficial for all the Zodiac signs. This energy will last into the next couple of weeks, so a clear perspective for a new month ahead is just what we need!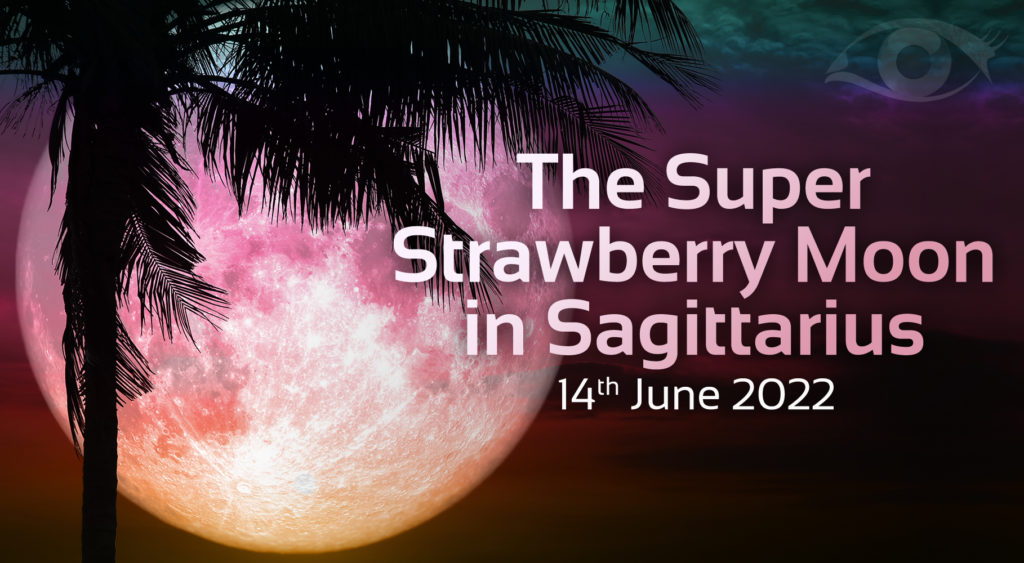 What is the Strawberry Moon?
The name comes from the short season for harvesting strawberries in northeastern North America. The name is applied to the Full Moon in June or the last Full Moon of Spring.
Other names for it include the Rose Moon, the Mead Moon and the Honey Moon. It is believed that this is where the term 'honeymoon' may have originated.
It is believed that the marital phrase dates back to at least the 16th century, and it's thought it sprang up due to the custom of marrying in June!
What is a Super Moon?
The moon follows an orbit around the Earth. This means that it can be further away at certain points on its path or closer to us – with a differential of about 30,000 miles.
The closest point is called the perigee, and the furthest is the apogee also known as Apsis. When a full moon falls on the perigee, it appears far bigger and brighter in the sky and becomes known as a Super Moon.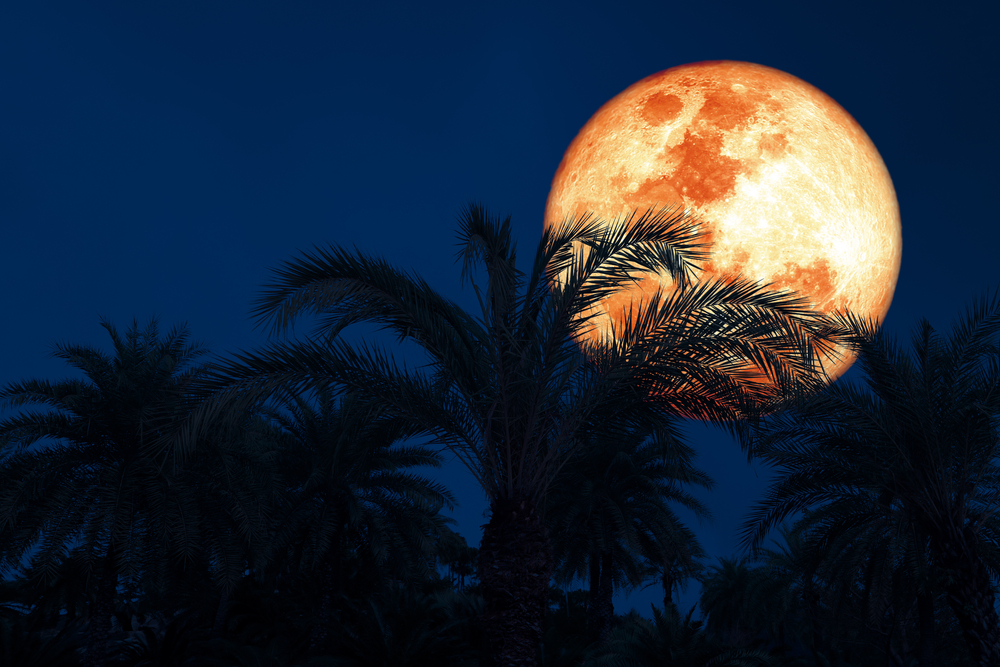 Astrological Influences
While this lush Strawberry Moon won't actually appear that colour (it will be more of an orange orb colour) it will appear large and most bright once it shines at its peak!
There will be a few new changes, following the New Moon in Gemini. New friendships can begin from the off and family situations that have been somewhat stifling can have room to breathe.
Open conversation can begin once again with significant others. Listen to your inner self for that extra reassurance, your intuition should be at a high!
With the Sagittarius Super Moon, we can embrace changes with optimism, opportunity, and adventure!
Elements for your Strawberry Moon
The Colours: Gold, Yellow and Orange.
The Stones: Topaz and Agate.
The Herbs: Parsley, Mosses and Mugwort in bloom.
The Elements: Earth.
The Power Animal: The Dog.
Thank You for Reading
Another exciting Super Moon will be heading this way in July, which is a Buck Moon! For now, though, have a lovely rest of the month!
Don't forget you can watch us 
LIVE
 on our 
website
, 
PLUS
 our 
Facebook
 page for special 
LIVE
 sessions to interact with your questions for 
FREE
 with our psychics!
Until then,
Love and Light X
Speak to one of our Psychics!
Psychic Today has a highly experienced and friendly team of Natural Psychics, all of whom can provide you with unique guidance with any dilemmas you face in life! See who is available for YOU right now!
Select the psychic of your choice for an exclusive one-to-one reading! Speak to one of our  Trusted Psychics. Plus, you can watch us live right here!
Download our Psychic Today App now!
The Psychic Today App for all your psychic needs and get psychic readings on the go! If you haven't yet downloaded it to your mobile phone, you can do so by following our links here:
To download from the App Store – click here.
Or download it from Google Play – click here.
To top up your credit or if you have any questions or queries, our friendly reception staff are available 8:00 am to 2:00 am GMT on 0333 335 0297. You must be over 18 years old to use this service, which is for entertainment purposes only. You must be the bill payer or have the bill payer's permission. We may send free promotional messages. 
Psychic Today is Here For You!
Psychic Today is on a mission to continue providing the very best psychic advice. Now we have more ways to reach our trusted psychics, and we have dedicated ourselves to answering your questions.
You can ring them via our EasyCall feature, found on your chosen Psychics profile. Text our psychics through our Text Reading page. You can also send IMs directly to the live stream via our App.
We have made it easier for you to get in contact with our psychics, and they will not disappoint!