Make Your Own Crystal Elixir 
This is one of my regular rituals, and I swear by the power of making your own crystal elixir! 
The act of putting time aside to set intentions, make a crystal-infused drink for yourself, charging it under the light of the sun and moon, and then drinking in all that magic… what a beautiful ritual to engage in!
The idea is that when we drink our elixir, it helps us to connect with our intentions and with ourselves. 
It will bring about some physical shifts in our body and energy as it heals our own molecular structure and aligns it more closely with the energy of the crystals that we infuse our lovely elixir with. 
What is an Elixir?
In case you're wondering what an elixir is, it's just a posh word for a medicinal drink! It sounds cool though, doesn't it? Elixir. There's something quite mystical about that word!
If you're ever feeling a bit blah, this is a really good remedy to raise your vibration and help you feel better. It's like a spiritual power boost, and it's so easy! 
I'm going to share my own method that I use at home, so take whatever feels right for you, and then leave anything that doesn't. 
Just have fun with it and customise your own elixir with whatever crystals you choose, and trust that whatever you're drawn to, is the perfect concoction for you at the time. 
Let your intuition guide you in your choice of crystals to infuse your elixir with – your intuition knows what's best for you!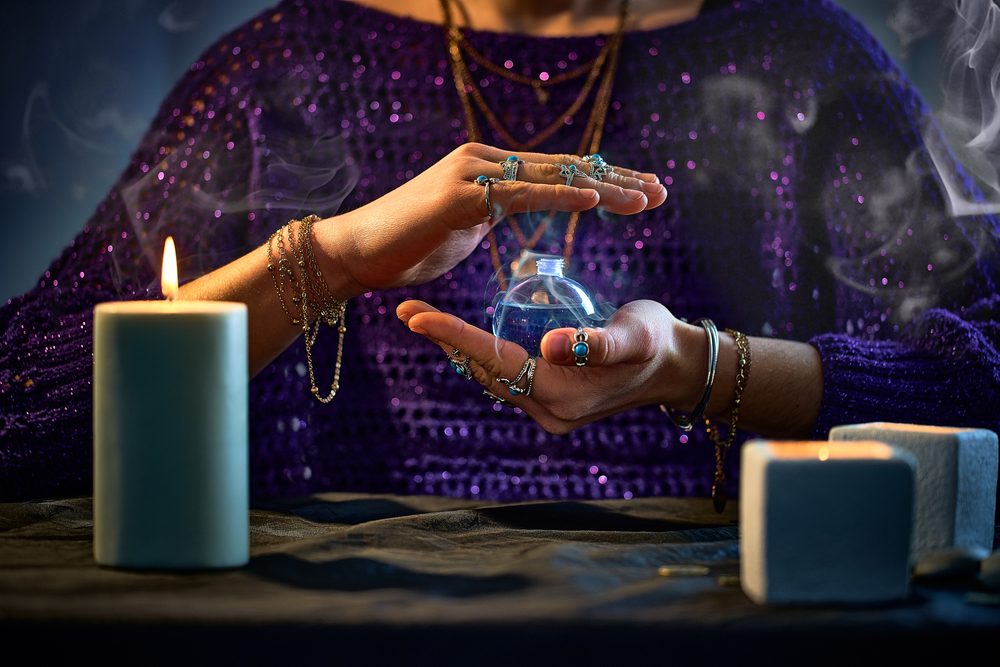 What You Will Need:
A

glass

jar or bottle. 

Quartz

crystals. Quartz is commonly used in elixirs because they're

insoluble

and

high-energy

. Many people say that they can immediately feel a

charge

of energy after drinking a quartz elixir. 

Purified

or

distilled

water. If you can avoid it, then try not to use water from the tap because the

chemicals

that are used to clean the water are still present in it.

Intentions

. Before you create your magical elixir, take a few moments to drop inside and

connect

with what your body, mind and energy need right now. Set your intentions in a

present-tense affirmation

. For example, if you've been feeling

sluggish

and

foggy-headed

, maybe you could set an intention like,

'I am clean, clear, and filled with vitality!'

Or if you want to give your

confidence

a boost, you could say,

'I am confident and happy!' 
What to Do:
Take your glass jar or bottle, and make sure it's

clean

.

Gently put your

crystals

into the jar/bottle and say a little

inner thanks

to them for infusing your elixir with

their lovely healing properties

and

energy

.

Pour your

purified

or

distilled water

into the glass jar/bottle, saying a

quiet thanks

to the water for

nourishing

and

hydrating

your body.

Let the water and the

crystals settle

with each other, and then whisper your

intentions

into the jar as you

visualise

the water and crystals

absorbing

them and

transmuting

them into magic. 

Play your choice of

song

as you hold the glass jar/bottle, and just

connect

with the

energy

of the

song

, the

crystals

, the

water

, the

intentions

and the

peace of the moment

. You can sing the lyrics of the song out loud, or just

quietly listen

– whatever feels best for you.

Put the

lid

on the glass jar/bottle, and then leave it

outside

for about

twenty-four hour

s to soak up the sun and moon's

healing energy

. 
Once your elixir has been

charged

by the light of the sun and the power of the moon, say a

little thanks

or

prayer of gratitude

to it all, and then drink up and feel the

magic flow

through your body from your very own crystal elixir.

Voila!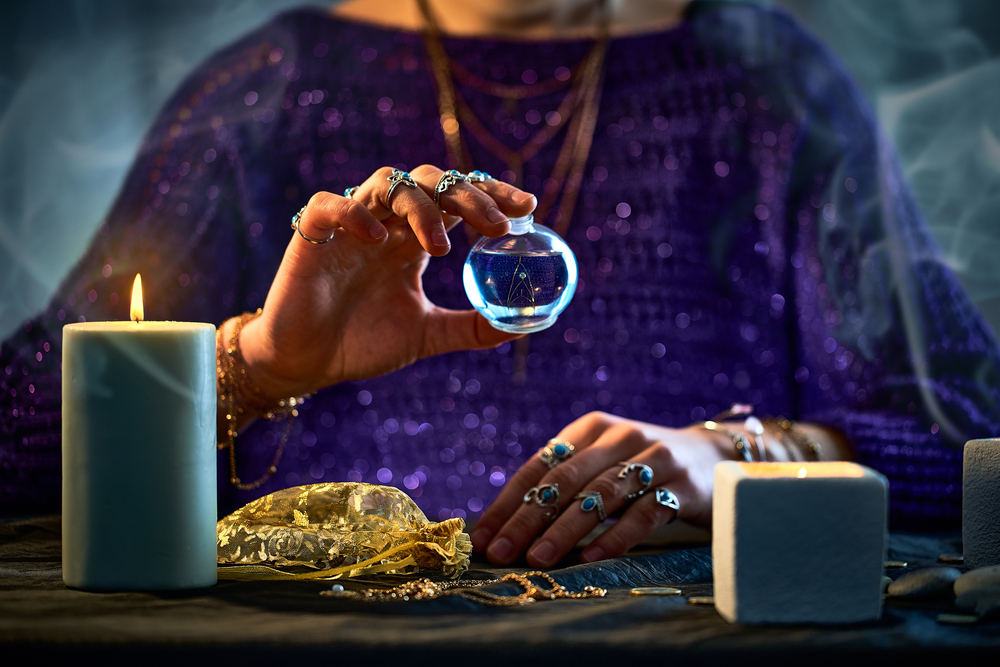 Explore and Enjoy!
This is such a high-vibe, healing and restorative ritual to add to your life. 
You can make your elixir however often you choose, and you can infuse it with different crystals as you go along. 
Feel free to explore, experiment and enjoy in your own unique way! 
Maria Grace: Celtic Shamanic Practitioner!
"Make Your Own Crystal Elixir" was written by Maria Grace. A writer, Celtic Shamanic Practitioner, energy healer, women's empoweress and general WooWoo Queen.
She lives on a magic-mushroom mountain in Wales and spends most of her time with her dogs. You can find her on Facebook and Instagram.
Speak to one of our Psychics!
Psychic Today has a highly experienced and friendly team of Natural Psychics, all of whom can provide you with unique guidance with any dilemmas you face in life! See who is available for YOU right now!
Select the psychic of your choice for an exclusive one-to-one reading! Speak to one of our  Trusted Psychics. Plus, you can watch us live right here!
Download our Psychic Today App now!
The Psychic Today App for all your psychic needs and get psychic readings on the go! If you haven't yet downloaded it to your mobile phone, you can do so by following our links here:
To download from the App Store – click here.
Or download it from Google Play – click here.
To top up your credit or if you have any questions or queries, our friendly reception staff are available 8:00 am to 2:00 am GMT on 0333 335 0297. You must be over 18 years old to use this service, which is for entertainment purposes only. You must be the bill payer or have the bill payer's permission. We may send free promotional messages. 
Psychic Today is Here For You!
Psychic Today is on a mission to continue providing the very best psychic advice. Now we have more ways to reach our trusted psychics and we have dedicated ourselves to answering your questions.
You can ring them via our EasyCall feature, found on your chosen Psychics profile. Text our psychics through our Text Reading page. You can also send IMs directly to the live stream via our App.
We have made it easier for you to get in contact with our psychics, and they will not disappoint!