Crystals and Healing Stones: 5 Easy Ways To Use Them!
Crystals are becoming increasingly part of the mainstream again. Having once been used by Pharaohs in Ancient Egypt, they are now popular with celebs such as Adele and Victoria Beckham talking about their crystal collections.
We wanted to break down 5 easy ways to start using spiritual crystals in your daily routine and which ones we recommend to start with, as well as explaining 5 easy ways to look after them. Read on below!
Don't forget you can watch us LIVE on our website, PLUS our Facebook page for special LIVE sessions to interact with your questions for FREE with our psychics!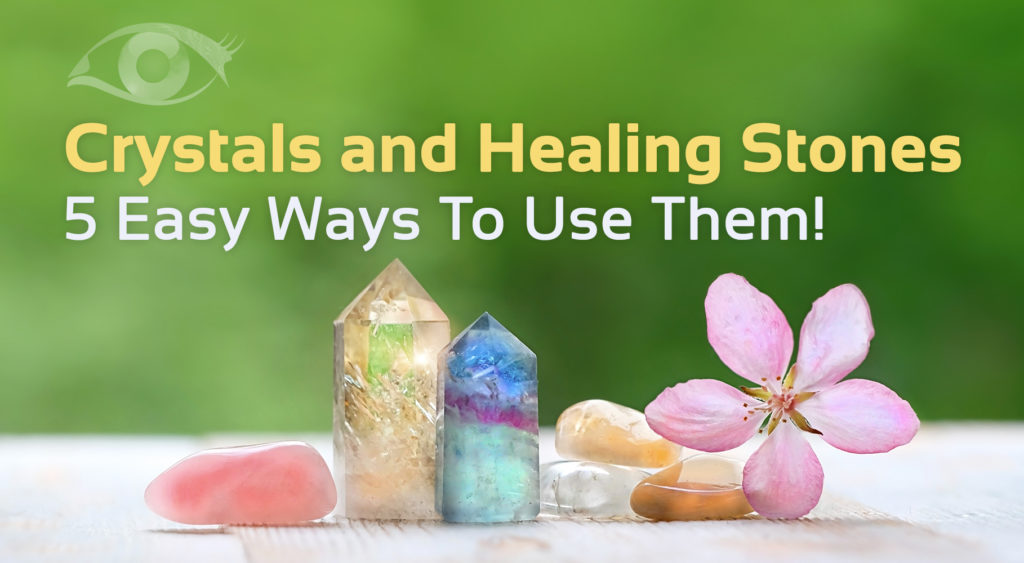 (1) Put a Crystal in Your Bag
Whether popping to the shop or going on a long journey, your crystal will offer protection and healing – on the go!
We suggest moonstone, which is known for its protective qualities. Often called the "travellers' stone", it will look after you and your belongings.
Or if you're out seeing friends or meeting new people, keeping orange calcite in your bag will help bring an abundance of positivity, helping you socialise.
(2) Wear Them
Not only do these make a beautiful and, in some cases, affordable accessory, but they can also help you with their varying qualities. Use your intuition to find the right crystal for you or to achieve what you want.
We can suggest rose quartz as a good all-rounder – it's the stone of universal love. Not only does it attract love from others, but it also encourages self-love, which is the most important.
(3) Sleep With a Crystal Under Your Pillow
Yup, crystals can help relax your mind and give you a better night's sleep. Just slip it underneath your pillow, and the crystal will do all the work.
We suggest green calcite, which promotes relaxation. It also works to calm negative thoughts – stopping that racing mind before bed.
(4) Put Them in Your Bath! (if they are water-safe)
Not all crystals can be in the water, so it's best to check this before. For example, selenite will become damaged from the water. Place them around your bath and in your bath for that at-home spa experience.
We suggest amethyst stone, a water-safe crystal that is super calming. It will help relieve your stress – alongside anxiety, anger or irritability.
(5) Use Them During Meditation
It can be tricky carving out time to meditate each day, but we think crystals make this easier. By focusing on the crystal, it offers an alternative way to focus and slow down your thoughts. They also work to ground you.
Have a look at which one is best for you. You can do this by using our colour guide, written by Andie Hudson. We will suggest clear quartz for meditation as it helps to clear the mind. Learn more about quartz crystals here.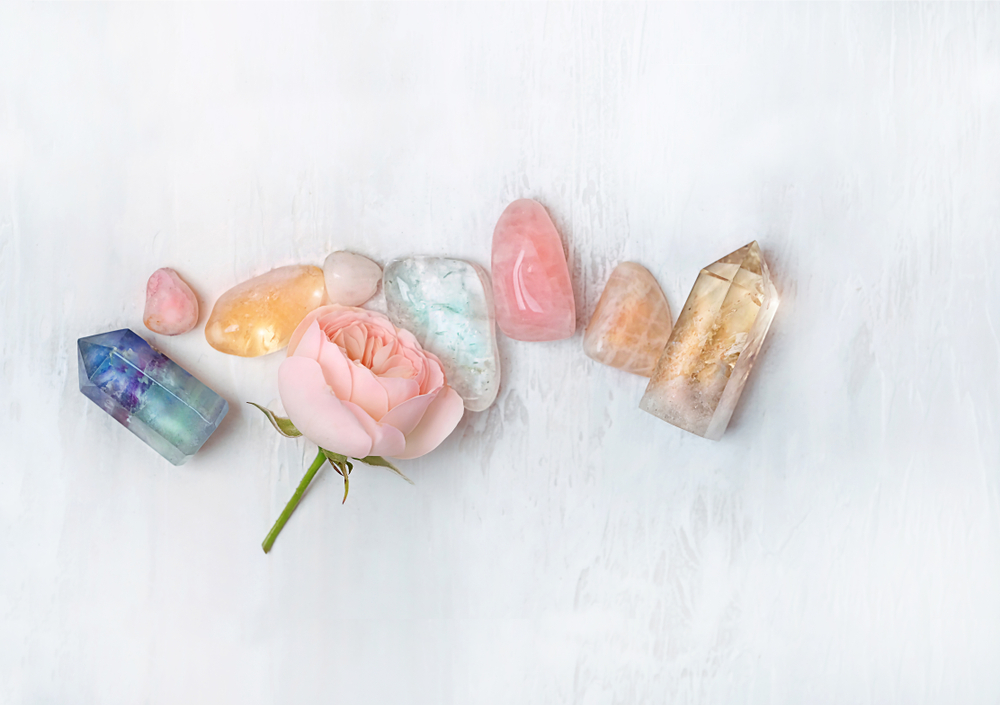 Maintaining Your Crystal Energy
So now you've got your crystals, but how do you maintain their energy and look after them properly…
Selenite
Selenite, a crystal, is a great way to charge up other crystals. As a result, it amplifies their properties by purifying other crystals and themselves.
Using a plate or bowl made of selenite is best as the crystals should have as much surface touching the selenite as possible.
Moonlight
The moon offers energy that helps to restore crystals back to their original vibrational frequency.
Sage or Incense
Waving smoke over the stones is another effective cleansing method. We suggest using Mugwort or Wormwood rather than White Sage, as these can be found in the UK!
Saltwater (not for all crystals)
This one is perfect if you're near the sea – but if not, mix a tablespoon of salt in a bowl of water. Submerge the crystal in the water for 48 hours. This is NOT for all crystals – make sure to check if your crystal is water-safe.
Running Water (not for all crystals)
Holding your crystals under running water neutralises any negative energy they might be carrying. Pat them dry after holding them under for a minute or so. Again, this is NOT for all crystals – some cannot get wet, such as brittle or soft crystals (like selenite) but check online if yours is water-safe.
We recommend cleaning them once a year for ones you use less often, but ones that you touch daily or after friends handle them, it's best to restore them frequently through cleansing.
Speak to one of our Crystal Experts!
We have a very experienced and friendly team of psychics with us here at Psychic Today! So click on our link here and select the psychic of your choice for an exclusive one-to-one reading!
Download our Psychic Today Companion App now!
The Psychic Today Companion App for all your psychic needs! If you haven't yet added it to your mobile phone, you can do so by following our links here:
To download from the App Store – click here.
Or download it from Google Play – click here.
To top up your credit or if you have any questions or queries, our friendly reception staff are available 8:00 am to 2:00 am GMT on 0333 335 0297. You must be over 18 years old to use this service, which is for entertainment purposes only. You must be the bill payer or have the bill payer's permission. We may send free promotional messages. 
Facebook
Text FACEBOOK and your question to 65511 for your free reading! (Usually £1 per message, max 3 messages per reply. One per person. CS: call 0333 335 0297. UK Only) Click on the link to our page and see our Facebook Live sessions right here!