The Five Essential Crystals – with Carli
The essential crystals can be used in many ways. Our Trusted Psychics use them to tune into your energy. You can also use them to reinvigorate your spirit.
Additionally, crystals can also be used as a protection against negativity, as well as for spiritual healing. Crystal Energy allows you to make the future you deserve!
So, here are five essential crystals as recommended by one of our Psychic Readers at Psychic Today, the fabulous Carli. Read on below!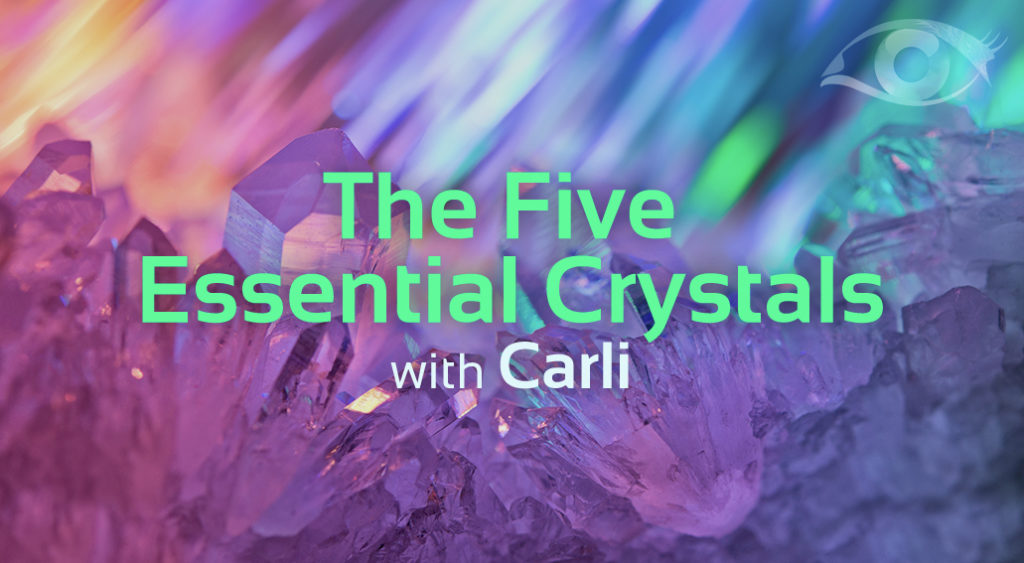 Amethyst
Among the stones of contentment, amethyst is great to hold when you are meditating, as it brings you inner peace and calm.
Additionally, it is connected to the third eye chakra, providing you with peace and harmony, especially when you feel stressed or anxious.
If you suffer from insomnia, amethyst will help you sleep quite well and achieve abundant amounts of sleep. It can also help you cope with grief by nourishing your emotions.
Selenite
Reiki usually uses selenite on problem areas of the body and places it there throughout the entire session.
When a person feels low or stressed or suffers from negative energies, this stone can help clear blockages and clear negative feelings.
Placing it on the crown chakra when meditating can help clear an overwhelmed mind.
Angelite
It can help you let go of anger and is related to the throat chakra as it helps you speak out, especially if you need to clear the air to heal yourself after suffering a loss or break-up.
Your personal space is filled with wonderful healing energy that helps to heal emotional pain.
Tiger's Eye
The tiger's eye is connected to the root chakra and the sacral chakra and helps you to balance your physical and emotional well-being.
If you are feeling sluggish, a tiger's eye can help inspire you to become motivated again. Having a tiger's eye in your home or office contributes to harmony and productivity.
Black Tourmaline
This stone is connected to the root chakra, and it is very helpful in dispelling negative feelings and thoughts, which, in turn, may make you feel low.
Tourmaline crystals are said to facilitate balance and positivity in your life, as well as the removal of pollutants found in your body (detox).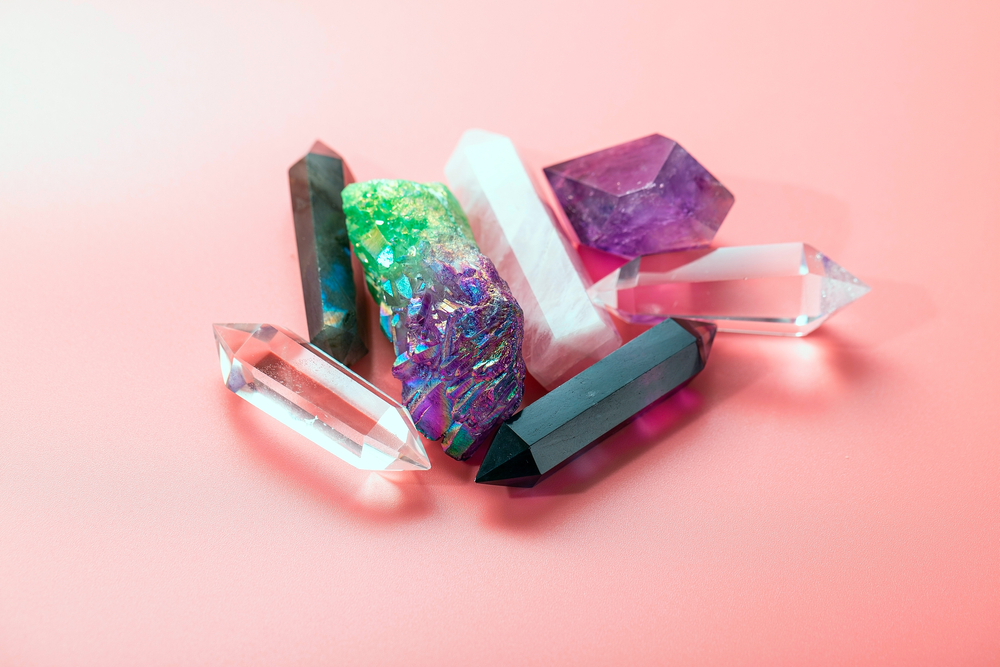 Get a Psychic Reading with the Crystals!
We have a very experienced and friendly team of psychics with us here at Psychic Today, including the fabulous Carli. Select the psychic of your choice for an exclusive one-to-one reading with the use of Crystals!
Click on our link here to see who is available right now!
Speak to one of our Psychics!
Psychic Today has a highly experienced and friendly team of Natural Psychics, all of whom can provide you with unique guidance with any dilemmas you face in life! See who is available for YOU right now!
Select the psychic of your choice for an exclusive one-to-one reading! Speak to one of our  Trusted Psychics. Plus, you can watch us live right here!
Download our Psychic Today App now!
The Psychic Today App for all your psychic needs and get psychic readings on the go! If you haven't yet downloaded it to your mobile phone, you can do so by following our links here:
To download from the App Store – click here.
Or download it from Google Play – click here.
To top up your credit or if you have any questions or queries, our friendly reception staff are available 8:00 am to 2:00 am GMT on 0333 335 0297. You must be over 18 years old to use this service, which is for entertainment purposes only. You must be the bill payer or have the bill payer's permission. We may send free promotional messages. 
Psychic Today is Here For You!
Psychic Today is on a mission to continue providing the very best psychic advice. Now we have more ways to reach our trusted psychics, we have dedicated ourselves to answering your questions.
You can ring them via our EasyCall feature, found on your chosen Psychics profile. Text our psychics through our Text Reading page. You can also send IM's directly to the live stream via our App.
We have made it easier for you to get in contact with our psychics, and they will not disappoint!