Benefits of Houseplants – with Heather
Houseplants are a great way to brighten up your home. They have many well-being benefits, including:
Air purification
Mood-boosting energies
Help to ground your energy
Reduce background noise to help you sleep better
Increase Productivity, and improve your focus
Ease anxiety, oxygenate the room, and reduce humidity.
Also, houseplants are an excellent resource for empaths as they help clear negative energies. Their colour can be used for Colour Therapy.  If you are thinking about a more herbalist or witchy approach, growing your plants provides you with a perfect resource.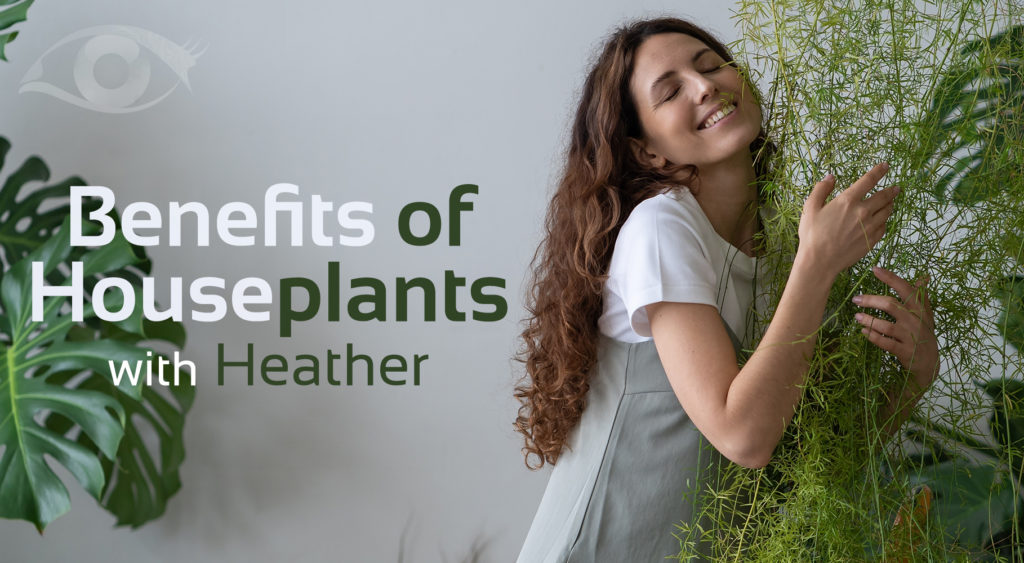 Some of my favourite Houseplants
Aloe Vera – Used in many products such as anti-ageing creams due to its ability to soothe. Some call this a 'wonder plant' as it's easy to care for and is perfect for beginners.
Snake Plant – This plant works hard to take care of you. It de-humidifies the air and is known for its' ability to take toxins from the air and convert them into oxygen. This is a great one for the bedroom, bathroom, living room – everywhere in your home.
Lavender – Beautiful and unique.  This plant is a real winner in aromatherapy, which is known to relax and ease stresses. This plant is toxic to moths, so that it can help naturally manage any little invaders.
Jasmine – This flowering beauty not only gives off a sumptuous sweet smell but is associated with many health benefits. This is a herb that produces delicate white flowers. It is a good climber.
Its many properties include antioxidant protection against free radicals, and it can aid sleep and reduce tensions.  So another good one to have in the bedroom.
Jade – Also known as a money tree, dollar plant, lucky plant, and friendship plant. These plants are popular as they create abundance, good luck and good fortune.
Fairly easy to look after and easy to grow cuttings so you can have more or give as a gift.  It provides air purifying qualities and is known to humidify – so don't put it in the bathroom.
You may also consider other houseplants: Spider Plants, Rosemary, and Peace Lily. I hope you enjoyed this brief rundown into the world of houseplants.
Connect with Heather!
Heather is a Natural Psychic who uses her psychic abilities to guide you using her Tarot Cards, Angel Cards, and Crystals. She can provide Relationship Readings, Love Readings and help you with your Psychic Development!
Speak to one of our Psychics!
Psychic Today has a highly experienced and friendly team of Natural Psychics, all of whom can provide you with unique guidance with any dilemmas you face in life!
Select the psychic of your choice for an exclusive one-to-one reading! Speak to one of our Trusted Psychics. Plus, you can watch us live right here!
Download our Psychic Today App now!
The Psychic Today App for all your psychic needs and get psychic readings on the go! Follow the below links to download it to your smartphone:
To download from the Apple iOS Store – click here.
Download from Google Play – click here.
Psychic Today is Here For You!
Psychic Today is on a mission to continue providing the very best psychic advice. Now we have more ways to reach our trusted psychics, and we have dedicated ourselves to answering your questions.
You can ring them via our EasyCall feature, found on your chosen Psychics profile. Text our psychics through our Text Reading page. You can send IMs directly to the live stream via our App.
We have made it easier for you to get in contact with our psychics, and they will not disappoint!