Full Moon Magic For March 2023
The Full moon on the  7th of March is a Supermoon, not only will this be a very impressive display but the perfect time to harness some full moon magic!  
Supermoons are extra powerful for manifestation and this one is named the Worm Moon. The March Full moon was named by the Native Americans after the undulating trails left by the traveling worms. 
The worms were traveling through the snow, this is the last full moon of Winter.  It does have other names such as Chaste Moon, Death Moon, Crust Moon and Sap Moon.  
The moon rises as new activity is occurring; animals and people begin to move more freely. Therefore, this is an excellent time to work with magic topics such as new job, new business or new adventure. 
All spell work is considered of words which are made powerful through pure intent. There are many ways to achieve this.
I am going to share with you 3 simple ways with everyday objects. There is no need to purchase specialist ingredients, or go searching over mountains for specialist herbs.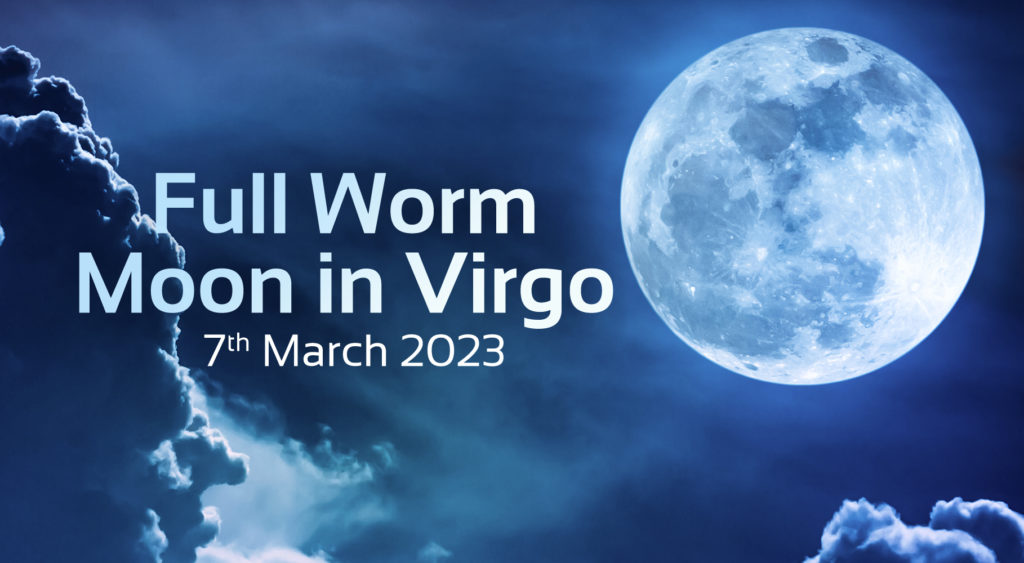 Manifesting a New Job with Full Moon Magic
We always begin with the mindset of gratitude for a time in your life your current role was your desire.  
On a piece of paper write, Dear Universe, I am so grateful for the experience and growth I have had working at "insert company or business". 
It is time I began something new, my desire is "insert request. I will "state your agreement is obtaining the new role". 
End with a sincere thank you, signed and dated.  
On the night of the full moon or within 2 days, take your paper outside and read it either within your mind or out loud. 
Using a fire pit or some safe vessel, place the paper inside.  
Recite:  
"Under the full moons glow  
I am ready and willing to let go! 
Of this work that is no longer what I want to do  
I conjure up the magic to draw in the new  
A new job that is satisfying in all ways for me  
I thank you in advance so mote it be". 
Carefully set fire to the paper. If you have cinnamon in the cupboard or a bay leaf, burn with it and watch until it is reduced to ash.   
Manifesting a New Business
You may be ready to take flight with a new self-employed business, this bit of magic will assist you in your new endeavour.  
Ask your spirit guides or loved ones to join you on a stroll in nature, put away the phone and really indulge in the environment's sounds, smells and sights. 
Within this walk you are to look for a pebble/stone. The shape is your choice; you may fancy an oval, a round or even a bean shape. Take the stone of your choice back to your home.  
On return, find a pen or paint that can write on the stone and write your business name. Decorate the pebble/stone as you see fit. 
Green represents abundance as well as gold, you may wish to add hearts or financial symbols; it's all personal choice.  Once ready take the decorated stone/pebble outside. 
Recite:  
Under the full moon glow  
"I plant this "pebble/stone" my seed to grow,  
 good fortune and good health  
As my business attracts magical wealth".  
Burry the pebble/stone in the ground, if at all possible, in the direction of East.  
Leave the stone permanently buried.  
Ready for a new adventure? Use Full Moon Magic!
March is often the time people start to move around more freely and many people are considering the summer adventures ahead. 
Some people are not really knowing where they want to go or how it's going to happen. A little magic can assist you to see clarity of this situation.  
For this spell you will need a candle on a ceramic plate.  
Begin by asking your guides, guardians, angels and loved ones to join you as you light the flame of the candle …  
Then recite: 
"Under the full moon energy tonight  
I wish to have clear insight.  
Of the great adventure ahead of me  
 Thank you for the guidance and assisting me to see"! 
Stare into the flame and allow your mind to wander a little, take note of all your experiences as so much will be revealed. Sit with the flame patiently until all the wax has melted and it naturally extinguishes. 
Then look at the pattern, the marks and the letters in the wax left behind.  
It will surprise you and give you a clear understanding of the adventures ahead of you.  
I do hope you enjoy your spell casting under this magical supermoon, we would love to know how they went! 
Who is Indigo's Oracle?
Indigo's Oracle is one of our fantastic psychics here at Psychic Today! She has had psychic experiences since she was a child and has been developing her psychic skills and abilities for over 20 years. 
Speak to Indigo's Oracle today!
Speak to one of our Psychics!
We have a very experienced and friendly team of psychics with us here at Psychic Today! See who is available for YOU right now!
Select the psychic of your choice for an exclusive one-to-one reading! Speak to one of our  Trusted Psychics. Plus, you can watch us live right here!
Download the Psychic Today App!
The Psychic Today App is designed for all your psychic needs to be at your fingertips whereever you are!
To download from the App Store – click here.
Or download it from Google Play – click here.
Psychic Today is Here For You!
Psychic Today is on a mission to continue providing the very best psychic advice. Now we have more ways to reach our trusted psychics, and we have dedicated ourselves to answering your questions.
You can ring them via our EasyCall feature, found on your chosen Psychics profile. Text our psychics through our Text Reading page. You can also send IMs directly to the live stream via our App.
We have made it easier for you to get in contact with our psychics, and they will not disappoint!