The Full Moon in July is on July the 3rd It is named "The Buck Moon". The name comes from the full moon occurring as the sun reaches its full potential. The antlers are starting to grow as the young buck (deer) transform into strong and powerful bucks. Many also know it as the "Thunder moon" due to the tendency for thunderstorms in July. 
In runes the thunder-bolt rune is named SOWILO which means "Sun". It is pronounced "So-iolo" with an longer first o. Sowilo is attributed to Wholeness and success. 
Do remember success is personal, never compare yourself to another. 
Sun rune represents the element of fire. In the Tarot Deck Fire represents Summer, Midday, Action and taking personal responsibility, among other things.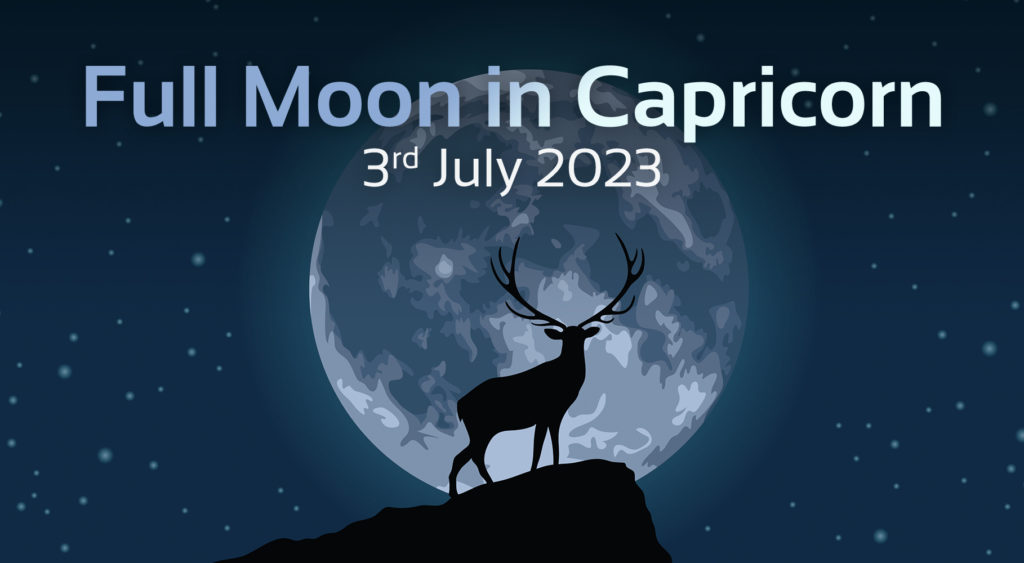 This month we are going to work with the element of fire and full magic. 
The Spells I create all have 4 parts this is because 4 is well balanced brings harmony and stability.
You will need : Candle on a dish, chilli spice or cinnamon, salt (water on hand to extinguish the flame if needed)
Indigos Oracle July Full Moon Magic spell 
In a calm and relaxed mood; Light your candle on a dish. Moods can be enhanced by music & lights.
The first part of the Magic is the gratitude. 
Hold within your palm a small amount of chilli powder or cinnamon to represent the sun and warm blessings, have also in your hand a pinch of salt to represent the moon and the colder lessons you have experienced. 
A human cannot grow or develop without things occasionally going wrong and needing to learn from that moment. 
Close your eyes and in your mind relive the lessons you are grateful to this month. You can say words if you want or just hold images in your mind. 
The second part of the Magic is the action.
Carefully sprinkle the spices and salt over the candle and make the wish of what you wish to manifest into your life with the Full Moon.
"Recite under the Buck Moons glow I am ready and willing to let go of that, which no longer gets me closer to my goal, 
I am ready to take action, and follow my intuitive guidance on the pathway to satisfy my heart and Soul"
The third part is forgiveness 
To move on in life we must forgive, stare into the flame and say out loud everything and everyone you need to forgive. We sometimes have conditioning from others that meant well, its ok to feel you need to forgive them. School, Work and Home are some examples. We also need to forgive ourselves, once in a while for falling short, or not putting enough effort in or making a mistake. 
The fourth part is the conclusion
All spell work requires patience. To end the spell watch the candle under the full moon for as long as you can. Different candles will last different lengths. If it's a larger candle sitting for 15min is ok. Smaller spell candles are ideal for this kind of work. The flame is meditative, and you should envision your desired outcome whilst staring into it. 
When you feel its time to end say blessed be, so mote it, so it is or just thank-you.
Intent and commitment is very important with magic. Make sure you record all your experience, and don't forget the actions required to move forward. 
Enjoy the beautiful July.