Dreams – with Hands of an Angel
Did you know that our dreams do not last as long as we sleep? They are only with us for approx 2-3 minutes before we wake up. They are classed as hallucinations that occur during sleep. Some people remember their dream and some don't.
But within your inner soul, they say is where the dreams are stored. Then when you get that Deja Vu experience, when you are out walking, drawn to a place (e.g. holiday), or life's pathway etc. This could be part of your stored dream, from past life experiences.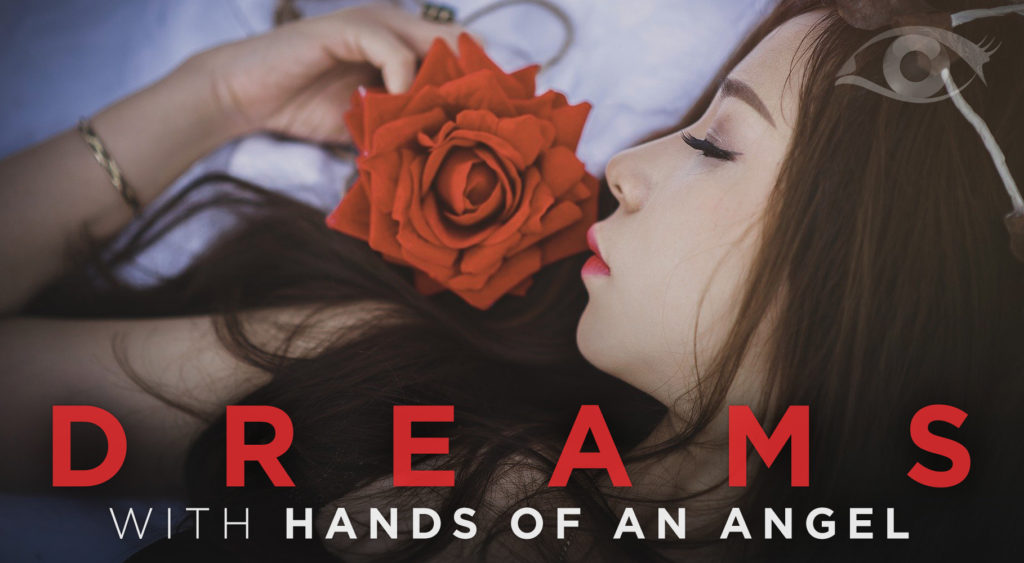 My Dream
I was drawn to Portugal 8 years ago. I have never been there in my life but had had the dreams of areas even property there. When I approached these areas or subjects, it was like in my dreams.
Most dreams come as a story, and people you may or may not know, as this will keep your inner mind connected to the dream. But in life, it may not be that person who you know acting the way the dream pans out.
Bad Dream
These dreams can be caused by a number of triggers that cause nightmares in adults and children. e.g.anxiety, sleep disorder, sleepwalking, watching a horror film before bed, etc, it also does not mean death in a dream will be the death of a loved one. It's classed as new beginnings, also medication can play a part too within the bad dreams.
They state that a black tourmaline crystal or any other dark colour crystal put at the bottom of the bed can assist these nightmares to calm them down. I must stress these dreams are few in between life's pathways.
Some people state they see their loved ones in their dreams, well who is to say they haven't done so, as I do quite often too. Dogs and pets also dream and as research states, by testing them ( I don't know how!) they dream like humans too, in black and white though, whilst they sleep.
There are lots of forms of dreams but only 50% of us have lucid dreams which are all about control, the storyline in your dreams i.e. you're aware you're dreaming but still asleep, you recognize people, emotions, thoughts etc. and can play the part within the dream.
Some Basic Meanings of Dreams
Car, Lorries, Transport
If you dream of a car and you are driving, you are in control of a situation or life. Or if you are in the passenger's seat, you are semi in control of a situation etc.
Plus if you are in the back of the car, this means everything around you is out of control and you need to look at how to get out of this situation.
Teeth
Dreaming about teeth can reflect with your anxieties, of your appearance and how people see you. It also can be a sense of powerlessness, rejection and attraction it can also be about SEX but that's for another time!
Being Chased
This suggests you are running away from someone or something in life. It's like saying, deal with it, it's not the elephant in the room, maybe you need to be stronger to face this.
Flying
This is a tough one as flying in your dreams suggests that someone or something is stopping you from moving to the next step of life, being afraid to fly, keeping up with the goals you set for yourself.
Falling
If you have a fall anywhere and you are overcome by fear it signifies insecurity and anxiety about a situation. Also enjoying the feeling of falling suggests that you are not afraid of new beginnings etc.
Property
If you dream of a house, the back garden or the back of the house is classed as your past. The middle of the property means you are at a standstill in the middle of a subject, eg. argument life slow etc.
Snakes
This can be a very frightening dream for people, as they are afraid of snakes when you dream of them, they look as if they are shedding their skin, as a new beginning is coming in or letting go of the past in some way.
It also can be a sexual dream, but hey ho well leave that too. Snakes can be very healing in a dream, but can also mean there is someone slippery around you, boa snakes can crush you so there is someone in control at the moment who is controlling.
The colour of the snake has meaning and looks like a rattlesnake, does this mean someone is rattling your cage to overcome your fears. A baby snake means new beginnings just like the human baby. Snakes are very spiritual too so your spiritual work may be changing new guides etc.
Oh, Sweet Dreams!
All characters and vehicles represented in a dream are YOU. I always say write your dreams down in a book, you will be surprised if you like this little taster. Why don't you try and work out your own dream within your own journal?
Have a reading with Hands of an Angel
Hands of an Angel can do a wide variety of readings and has many different tools that she can use to do them. She has a truly delightful, uplifting energy and does not like wasting time—a lady who is very direct and to the point. Please find out more about her and have your own reading here via our website right here!
Call a Dream Analyst!
We have a very experienced team of trusted psychics with us here at Psychic Today! So call our Psychics today and look into the possible revelations of your dreams now; just click here. Then, select the psychic of your choice for an exclusive one-to-one reading!
Download our Psychic Today Companion App now!
The Psychic Today Companion App, for all your psychic needs! If you haven't yet added it to your mobile phone, you can do so by following our links here: 
To download from the App Store click here
Or to download from Google Play click here 
To top up your credit or if you have any questions or queries, our friendly reception staff are available 8:00 am to 2:00 am GMT on 0333 335 0297. You must be over 18 years old to use this service, which is for entertainment purposes only. You must be the bill payer or have the bill payer's permission. We may send free promotional messages. 
Facebook
Text FACEBOOK and your question to 65511 for your free reading! (Usually £1 per message, max 3 messages per reply. One per person. CS: call 0333 335 0297. UK Only) Click on the link to our page and see our Facebook Live sessions right here!