Together in Balance – By Carma
'Together in Balance' has been inspired by two songs from The Beatles, 'Help' and 'With a Little Help From My Friends'. This is not just a subject matter that was relevant in the 1960s, but equally powerful now and will continue to be. From time to time, we all need some kind of support, as this is part of being human.  Having said that, interestingly, technology needs support, too!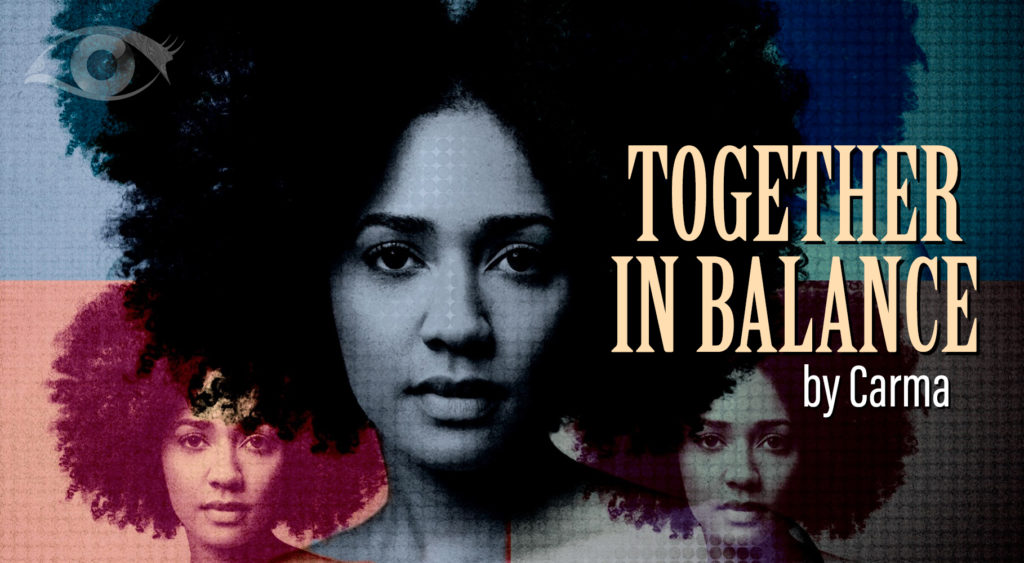 The 'Givers and Takers'
People tend to fall into one of two camps. Either they ask for too much help or not enough if any at all. 
Looking at the latter first, 'The Givers', those that fall into this category are often motivated by independence and the need to feel, needed and liked. They truly struggle, to ask for help when needed, even from those close to them. You will find that this habit was cultivated from childhood.
For a significant amount of independent people, they view independence as a strength. It is a strength, however only so far as it does not sabotage us, often via pride, from asking for help, when needed. Asking for help and support for those that fall into this category initially feels uncomfortable, peculiar and for some weak. 
'The Takers' have cultivated this habit over a significant period, again from childhood. Their parents or carers were enablers, giving them too much and the 'takers' got used to receiving. Or they felt hard done by and believe others, owe them. 
The Codependent Relationships
Therefore, 'takers' lookout for 'givers' to carry them by overtaking and 'givers' are equally attracted to 'takers', as the relationship provides the opportunity for them to over give. Thus enabling both parties, current needs to be met, albeit in an unhealthy way, resulting in a codependent relationship. When we find ourselves in this loop, there is a clear message here, and that is we need to find balance in the dance of 'give and take'.
We have a habit that is not serving us and will eventually sabotage us. However, it becomes an integral part of our character. A healthy approach would be for the 'takers' to embrace learning or doing things for themselves and the 'givers' to truly learn to like and love themselves. Naturally, you will be tested by others, to see if you really mean business. This will allow us to become more aware of people's motivations, as well as strengthening our boundaries.
When the 'takers' are consistently told, 'no', calmly and compassionately, they will initially be in shock because they can not believe what they are hearing. Subsequently challenging what they have heard and often in a demanding manner. It is as if the right of theirs is in the process of being taken from them!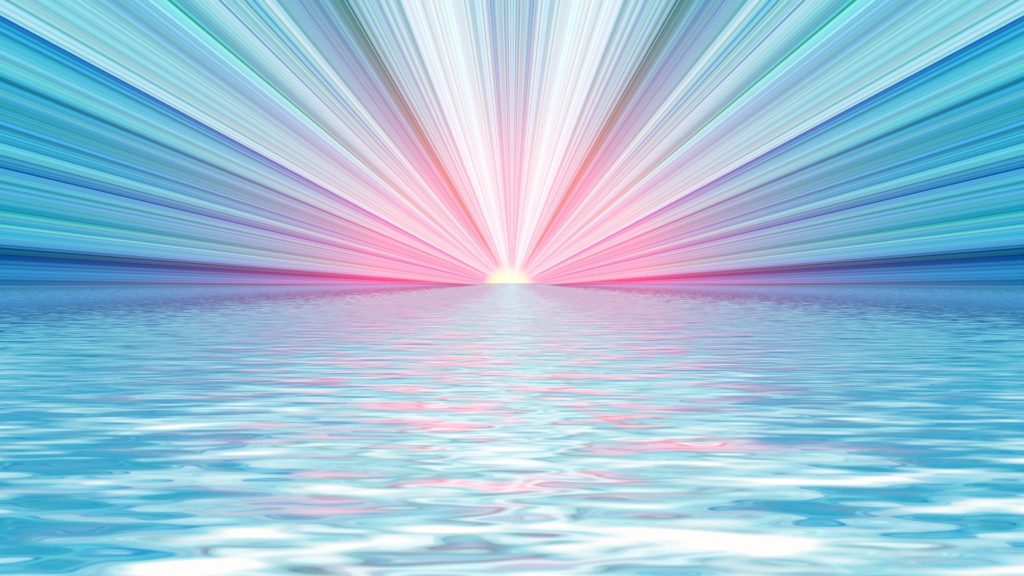 Change on the Horizon
Eventually, the uncertainty of the need being met causes panic because the rug is in the process of being pulled from underneath them. Hence change is on the horizon. This can lead to desperate behaviour, which is often impulsive. They will need help to understand their behaviour as well as their sense of self and strategies to become more self-reliant, responsible and mature—an exploration of the reasons as to why and what they are depositing onto others, will be essential.
Equally, the 'givers' will need help, in learning to feel good about themselves by bolstering their sense of self, through self-love and care. It is, therefore, best to commence asking for help regarding insignificant things or to simply say the words, 'please could you help me', in front of a mirror. 
Incidentally, journaling for both parties regarding feelings that manifest when asking or expecting help will be very insightful. It can reveal which part of self needs attention. All this is achievable with support to embrace the inner work required. Allowing us to either release or modify the subconscious patterns that are currently driving us.
Balancing the 'Give and Take' Flow
The art of giving and receiving is to give from an overflowing cup. We must fill ourselves up first, similar to the oxygen mask direction, given to us by an air hostess. Only then will we be in a position to first take care of our own needs, which is inclusive of asking for support if we need it before we can assist others.
When we are giving, we must ensure that we are not draining ourselves.  This may lead to burnout and be graceful in receiving what we are given, which could just be a simple 'thank you'. Once we have an expectation as to what we would like to receive, the moment that does not materialise, we will become disappointed, so humility is the key. Discernment is a great tool to have when assessing where we are at, in the 'give and take' dance, so that we can find our balance.           
The Way Forward
The way forward is to find balance in the 'give and take' dance. This will cultivate a win-win situation and deletes the winner and loser mentality, which tends not to be harmonious but extremely competitive. One must be mindful that the 'give and take' dance, does not require a 50-50 split, at all times. 
You will find that sometimes it may mean X does the cooking all the time because X loves cooking. Y does all the housework because Y loves doing housework.  It could amount to a 70-30 split in favour of X to do the shopping and a similar split for Y to do the gardening and so on. So a great way of dividing chores would be to allocate what each person enjoys or does not mind doing. Whatever is leftover, can be resolved by dividing equally or the roll of a dice!
Sharing and Caring
This year of 2020 requires us to be more resourceful and collaborative as well as sharing and caring. Thus enabling us to see where we ourselves can grow and be the best that we can be. This will require leaving our comfort zones, and this may just simply amount to guidance. If ever there is a year to address the concept of support, this is the year, as many of us, are in similar situations. While those with a good intention of sharing skills, resources, qualities and so on, will tend to give even more, in 2020, those still with the 'taker' mentality will naturally in the main, seek to take more, making both camps more obvious.
However, this year does provide us with an opportunity to redress, the 'give and take' dance by coming together. Connecting, sharing, managing our challenges together, which in all, reduces concerns and loneliness. Sometimes, help comes from places we least expect, and that's the beauty of mankind. As these unexpected miracles of support, which can often erode differences through the realisation, that we are all doing the best we know-how, as human beings.
Connect with Carma
Carma is a compassionate, warm and uplifting psychic. She is looking forward to speaking to you and to give you a psychic reading!
Download our Psychic Today Companion App now!
The Psychic Today Companion App, for all your psychic needs! If you haven't yet added it to your mobile phone, you can do so by following our links here: 
To download from the App Store, click here.
Or to download from Google Play click here. 
To top up your credit or if you have any questions or queries, our friendly reception staff are available 8:00 am to 2:00 am GMT on 0333 335 0297. You must be over 18 years old to use this service, which is for entertainment purposes only. You must be the bill payer or have the bill payer's permission. We may send free promotional messages. 
Facebook
Text FACEBOOK and your question to 65511 for your free reading! (Usually £1 per message, max 3 messages per reply. One per person. CS: call 0333 335 0297. UK Only)