The Pace Hots Up – Changes Breezing In!
The Sun finally moves out of the last vestiges of 2020 and its voyage through the earth sign of Capricorn, where it has been travelling since December 21st and the Winter Solstice.  Now it enters the very breezy airs of the sign of Aquarius. You may not believe us if we say that things finally get going, but this certainly looks to be the case. Find out what to expect here, as 2021 really gets rolling, and the pace hots up below!
Don't forget you can watch us LIVE on television on Sky Channel 680, or via our website, PLUS our Facebook page for special Live sessions to interact with your questions for FREE with our psychics!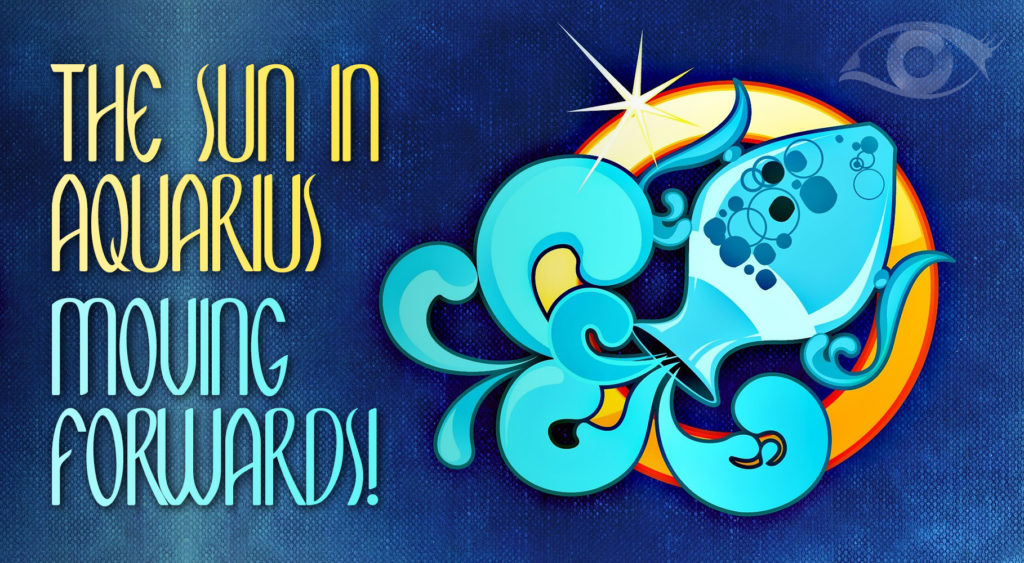 Aquarius Carries Us Forward
Aquarius is a pretty appropriate sign for each of us at the moment. The sign of the water bearer, carrying a full load on his shoulders is pretty much how each of us feels, with a weight to bear. However, Aquarius is about to empty his heavy jug and let the waters pour forth in a myriad of powerful streams! This is likely to be the beginnings of various releases each of us is looking for.
Last year, both Jupiter, the Planet of Good Fortune and Expansion and Saturn, the Karmic Planet of Order and Disorder, both transited Capricorn, pretty much for the whole of 2020.   Here Jupiter was in what is known as its Fall, which means where it is most unhappy. This happens one year out of every 12. For us to move forwards, Jupiter, rather than flying high and driving things forwards, sat back and pointed out what was wrong with the world and what needed fixing, concerning basic needs and structure.  On the other hand, Saturn called us to look at what we really want and need in our lives, to appreciate it fully, so we can have a new view of how to progress.
Out of Structure, Into Innovation
Last year, Jupiter and Saturn told us to remember that good things don't come easily and to look at our earthly basics; home security, food, essential needs, our fundamental relationships with others. This was Karma being dished out at a hard, earthly and Capricorn level. Since 18th December, when both Saturn and Aquarius moved into Aquarius, the advancement in structure and finding new ways of thinking only just got going as we entered 2021. On 7th January Mercury, the Planet of Communication also entered Aquarius. Here, Mercury is opposite a Fall, in what is known as an Exalted position.
Now you might be having some real, push-me, pull my feelings. Part of you might want to stand up and shout at what or who is holding you back. Mentally, things are picking up and having patience becomes harder to tolerate. But now as the Sun joins Jupiter, Saturn and Mercury in Aquarius, we have a huge, mega- flash of Aquarian energy. This can give you new ideas and new ways of thinking, a new daring to speak up and truly be heard, advancement in professional, personal and social relationships.
Out with the Old, In With the New!
Until January 30th these 4 planets will be racing forwards and you will find your mind racing in different ways as well. On 2nd February, Venus, the Planet of Love, will enter Aquarius too.  All of this means that now is truly the time to leave outmoded ideas in the past. You are changing and transforming. We now know the world does not go backwards, only forwards. During the course of this year, things are going to be permanently changed. For those desperately hanging onto the past, The Aquarian force of energy will clearly be pointing out that this can no longer happen.
Whenever we have moments of freedom, we look at these with new care and with much appreciation to detail. Whenever we connect to those we love, we spend more time and dedicate our full powers of thoughts to them. We are more present and more thankful for the little things than we ever have been before. So, Jupiter and Saturn in Capricorn last year certainly played their parts. But now, with all this Aquarian energy, what can we expect?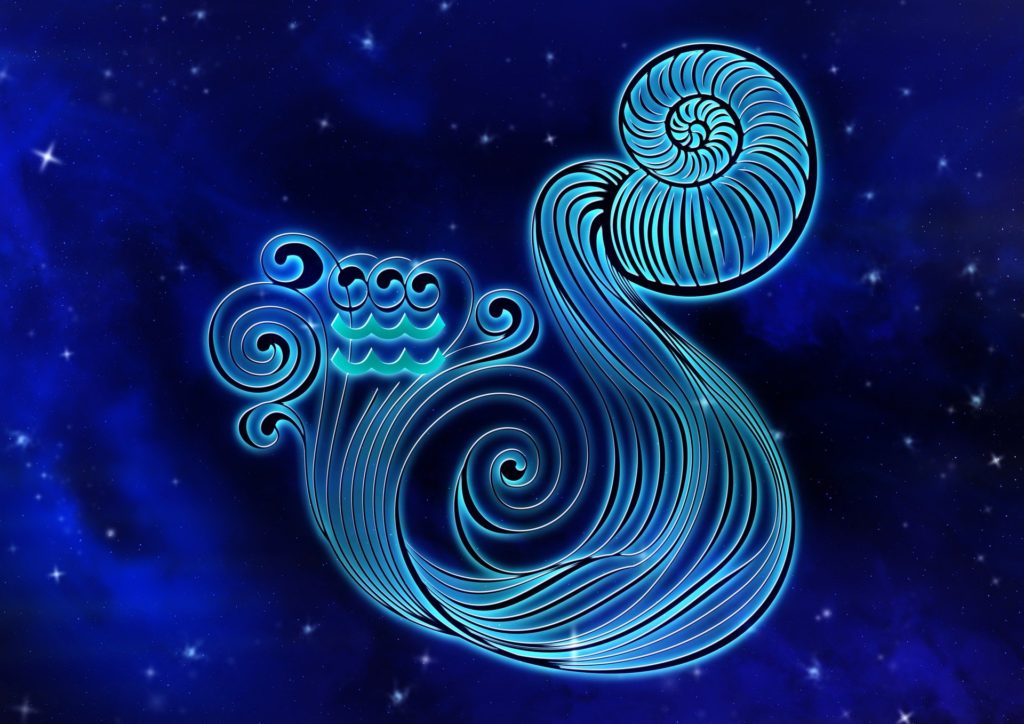 No More Blue Mondays!
The 18th of January was Blue Monday, signalled as the most depressing day of the year! But now that is out of the way; you may experience several things. Firstly, time will appear to go slower than it did in the tail end of 2020. Secondly, you are likely to feel more motivated than you have been in a long time to do things you have been thinking about but have not got round to. If you have recently started a new activity, you can expect this to come along well now. If you haven't started a new activity yet, then expect to get going pretty quickly now.
You may also be thinking about new ways to connect with people. Your mind may be going so fast now that you forget to call someone back, to answer an important email or a text message. This applies particularly as we move towards February, so bear this in mind. Aquarius is a free thinker but tends to say what it has to say. This can come out bluntly. On the positive side, people then clearly know where they are. But remember to think before you speak and let your words come out precisely. These will be exceptionally well received, and you can make huge advancements like this. However, clumsy "just saying what you think," "releasing of emotions", blowing your top, or just being plain rude will have people closing down on you never like before, so be careful of this over the days to come.
The Need For Love
Aquarius is a sociable sign. While it likes its moments of peace and solitude, it has a great need to be loved, to feel useful and popular. So this is a great time to put yourself in front of others (virtually or not). Let singles know that this is the best opportunity for dating that they have seen for well over a year. For those in difficult relationships, putting things on the table can have exceptional results too. And remember, you are moving forwards. While you may not feel liberated yet, you are now on the path to it. What you construct this month will play a hugely important role in the whole of 2021 and beyond.  Breathe in and feel the Aquarian energy. Use it well, as it will release your path forwards.
Speak to one of our Psychic Astrologers!
And at this important time, our genuine psychics are here to guide you. What do you need to release? What do you need to move forwards now? Find out with an insightful reading at any time. We have a very experienced and friendly team of psychic astrologers with us here at Psychic Today! Click on our link and select the psychic of your choice for an exclusive one-to-one reading right here!
Download our Psychic Today Companion App now!
The Psychic Today Companion App, for all your psychic needs! If you haven't yet added it to your mobile phone, you can do so by following our links here:
To download from the App Store – click here.
Or download it from Google Play – click here.
To top up your credit or if you have any questions or queries, our friendly reception staff are available 8:00 am to 2:00 am GMT on 0333 335 0297. You must be over 18 years old to use this service, which is for entertainment purposes only. You must be the bill payer or have the bill payer's permission. We may send free promotional messages. 
Facebook
Text FACEBOOK and your question to 65511 for your free reading! (Usually £1 per message, max 3 messages per reply. One per person. CS: call 0333 335 0297. UK Only) Click on the link to our page and see our Facebook Live sessions right here!