Halloween and the Samhain
The 31st of October, what we know as Halloween, is actually a day full of ancient traditions. The Samhain, pronounced 'sah-win', is still one of the main ceremonial days in the Witch World. 
To find out more, we are catching up with our resident psychic witch Suzy Wighton as she delves into the traditions of Halloween and the Samhain in the video below!
Plus, on a special weekend of Halloween, we have a Special Offer for all of you lovely viewers! Psychic Today is offering Psychic Readings via our App for just for you! See below to find out more! 
Speak to Suzy Wighton!
Suzy is one of our amazing psychics! She has over 30 years of experience working with tarot cards and her guides to be able to give insight into different areas of your life! She also works as an animal communicator, crystal healer and dream analyst. 
Click on our link here and for an exclusive one-to-one reading with Suzy Wighton – Pin: 6864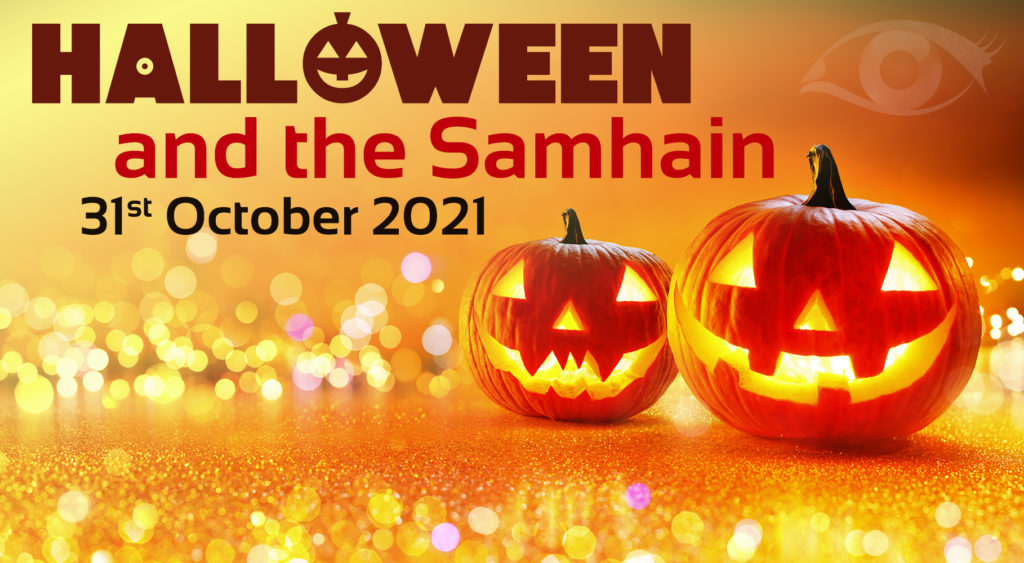 What is Samhain?
It actually originated from the ancient Celtic tradition. This day was considered the end of the year as well as the end of the Harvest season. 
Traditionally, this was a time of preparation for Winter. Farmers would slaughter cattle and prepare food and supplies for the cold months ahead. 
At this time, it was believed that the separation of the spiritual world from the physical world is at its thinnest. This made it easier to contact deceased loved ones but also be approached by more meddling spirits or creatures.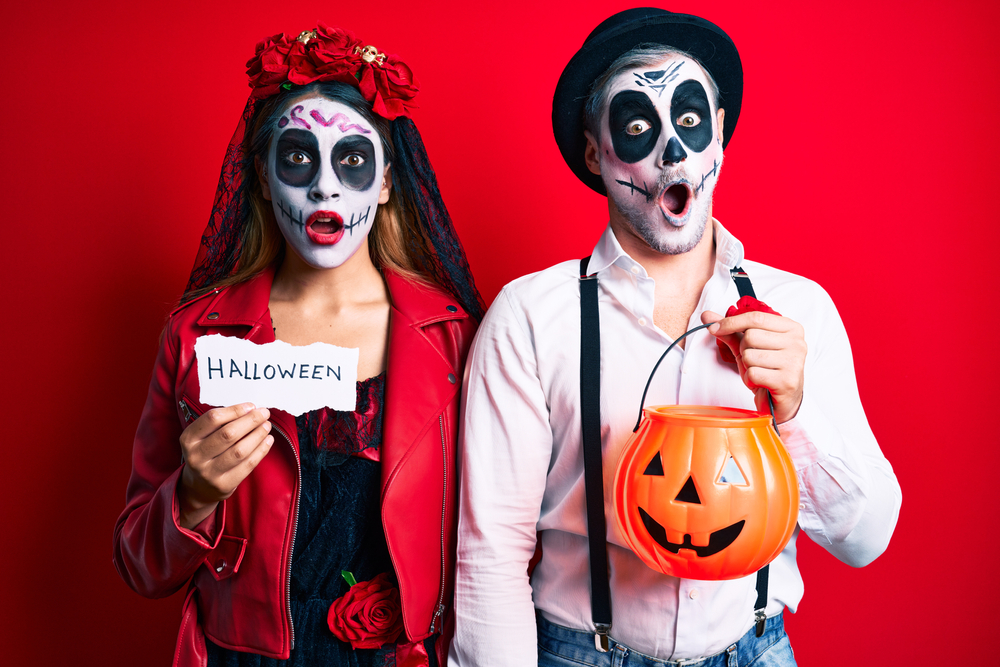 Costumes For Halloween
The Celts would leave out offerings for Sidhs (fairies) outside of the village, as well as dressing up as monsters or animals to deter the fairies from kidnapping them. This is where the tradition of dressing up might originate from. 
Therefore, in Witches' traditions that continue today, the Samhain marks the start of the New Year. It is a great time to celebrate what you have achieved this year.
A chance to realign with where you are going and an opportunity to release the past. The dark days of Halloween inspire us to face our fears, find our light and move forward through those fears.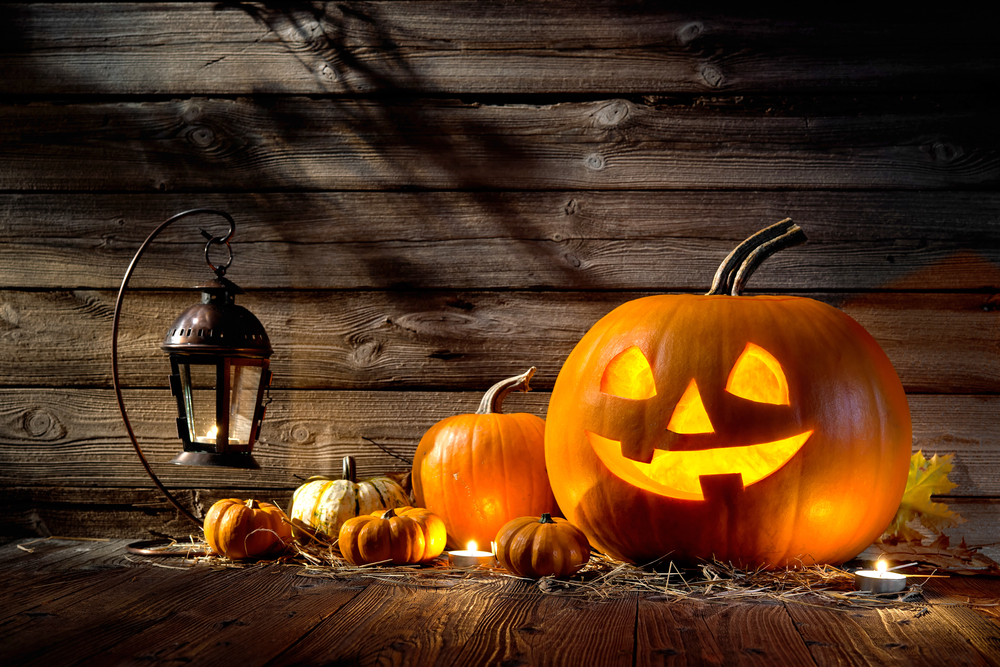 Get Our Exclusive Halloween Offer!
Be sure to check out our exclusive Halloween Offer today for all of our Psychic Today viewers of 20 minutes for just £20. That's a Halloween discount of 33% off our usual prices! 
You can use your purchased minutes with ANY of our Top Psychics.  This offer is available via the Psychic Today App and is available as a one-off purchase (one offer per person) for Saturday 3oth October until the end of Halloween on Sunday! See the picture below for more details.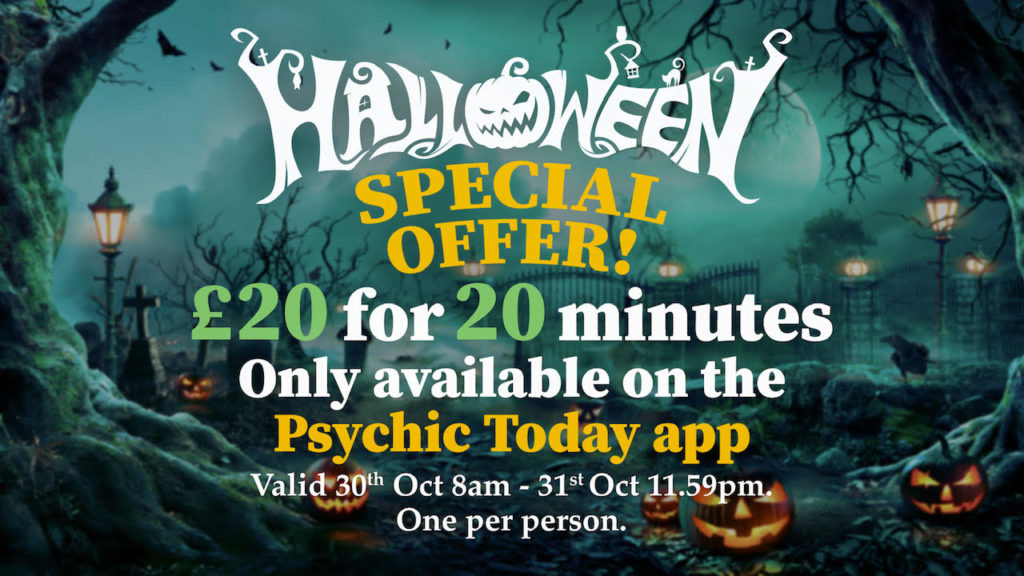 Download our Psychic Today Companion App now!
The Psychic Today Companion App for all your psychic needs! If you haven't yet added it to your mobile phone, you can do so by following our links here:
To download from the App Store – click here.
Or download it from Google Play – click here.
To top up your credit or if you have any questions or queries, our friendly reception staff are available 8:00 am to 2:00 am GMT on 0333 335 0297. You must be over 18 years old to use this service, which is for entertainment purposes only. You must be the bill payer or have the bill payer's permission. We may send free promotional messages. 
Get a TEXT Reading!
Our Trusted Psychics are dedicated to answering your questions. Simply select the topic you want guidance on, type your question and mobile number, and one of our top psychics will respond with your Text Reading.
Standard network rates apply to messages sent to 65511. You must be over 18 to use this service and have the bill payer's permission. You may receive free promotional messages. To opt-out text STOP to 65511. Service by Com & Tel. Helpline: 0333 335 0297.