The Big Three Psychic Senses
Intuitive people receive messages through their "Clair senses." Some psychics might rely heavily on one sense or use a mixture of all of them. The three most common are Clairaudience, Clairvoyance and Clairsentience.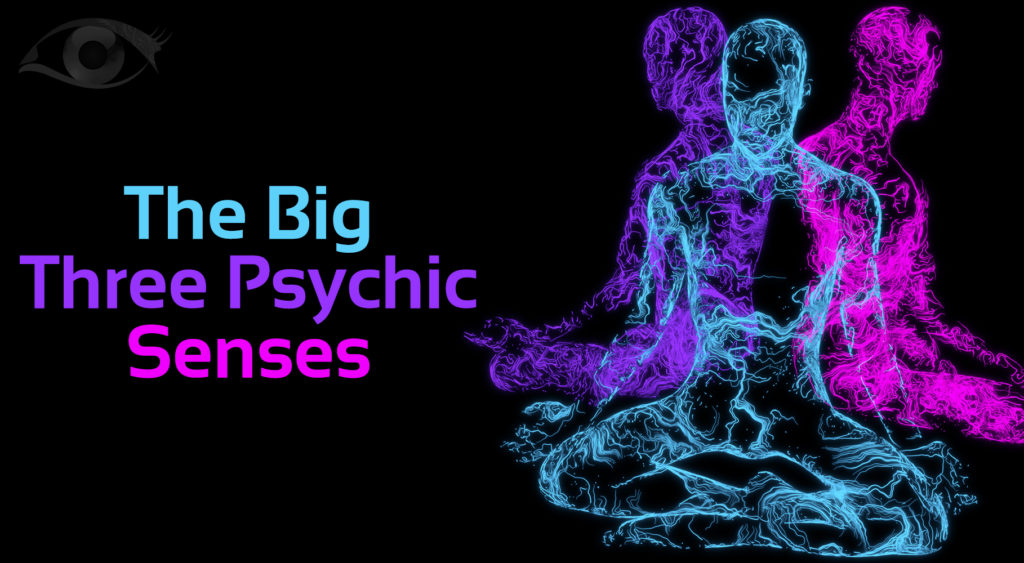 A Clairaudient has the ability to hear messages. These could be directly from angels or spirit guides or their own inner voice. 
The Clairaudient can hear what is usually inaccessible to the human ear. However, it could also be sounds or music that are relevant to the situation at hand.
Don't worry, the tone of the voice is always even and calm! 
Those who are gifted or have developed clairvoyance have the ability to receive visions of the past, present or even predictive visions of the future. 
They might see pictures, colours or scenes happening in their mind's eye or externally. These images can be literal or symbolic. 
An example of external clairvoyance is seeing an orb or flash of light in the corner of your eye. Whereas internal clairvoyance means you see visions when your eyes are closed. 
The term comes from the French phrase, "clear seeing."
A Clairsentient is able to receive messages through a "psychic feeling." Through this feeling, they are able to get senses of energy. 
They are usually very compassionate beings who can sense and feel the emotions of others. 
Interestingly, they can also feel physical sensations. For example, if their client is calling about a broken wrist, they might feel it briefly in their own body. 
Clairsentience can be as simple as picking up on bad energy in a room!
A Good Combination
Many of our Trusted Psychics possess Clairvoyance, as well as Remote Viewing. You can watch Richard Oliver the differences between them in our blog and in the video below:
Speak to one of our Psychics!
We have a very experienced and friendly team of psychics with us here at Psychic Today! See who is available for YOU right now!
Select the psychic of your choice for an exclusive one-to-one reading! Speak to one of our  Trusted Psychics. Plus, you can watch us live right here!
Download our Psychic Today App now!
The Psychic Today App for all your psychic needs and get psychic readings on the go! If you haven't yet downloaded it to your mobile phone, you can do so by following our links here:
To download from the App Store – click here.
Or download it from Google Play – click here.
To top up your credit or if you have any questions or queries, our friendly reception staff are available 8:00 am to 2:00 am GMT on 0333 335 0297. You must be over 18 years old to use this service, which is for entertainment purposes only. You must be the bill payer or have the bill payer's permission. We may send free promotional messages. 
Psychic Today is Here For You!
Psychic Today is on a mission to continue providing the very best psychic advice. Our Trusted Psychics are dedicated to answering your questions, and you now have more ways to contact our psychics.
You can ring them via our EasyCall feature, found on your chosen Psychics profile. Text our psychics through our Text Reading page. You can also send IM's directly to the live stream via our App.
We have made it easier for you to get in contact with our psychics, and they will not disappoint!