Psychic Abilities – For Your Psychic Reading!
Aldo Raffa, one of Psychic Today's Trusted Psychics, is back to share more about his Psychic Abilities, how he discovered them and how they may benefit you in a Psychic Reading!
Watch our latest video below to find out how Aldo's psychic journey has shaped his career and the Psychic Abilities he has acquired and used along the way!
Who is Aldo Raffa?
Aldo Raffa is one of our most well-known Psychics here at Psychic Today. He has an extremely endearing personality, he is fun, upbeat and empowering. Contact him right here.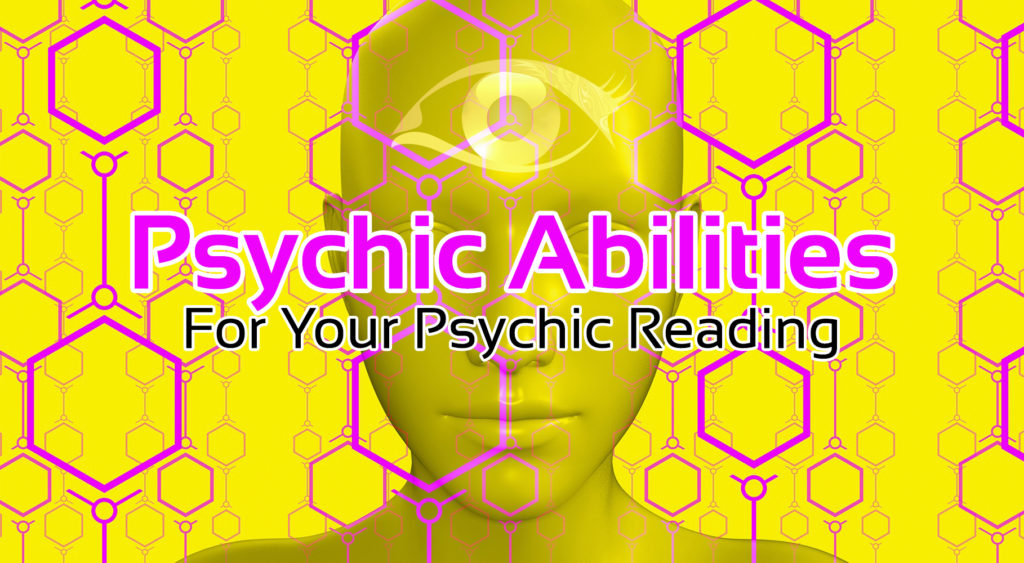 Pick a Skill and Get a Psychic Reading!
Our Trusted Psychics pride themselves on their wide-ranging psychic abilities. If you're ready for fresh insight into your life or need guidance on your love life, career, or any particular aspect of life, give us a call!
It's very easy to navigate what you are after. Simply select a skill from the Psychic Abilities below and find a Gifted Psychic ready to guide you through a Psychic Reading.
Astrology
Astrology is a very exciting and specific way to have a unique Psychic Reading! We all have an exact time of birth and this will forever shape our lives. Using this as a guide, our Trusted Psychics can look directly into your life path.
It takes in what the ever-moving stars and planets have in store for us, combined with the Sun and the Moon! It can see if you are compatible with that special someone! Join our Psychic Astrologers and try it for yourself!
Clairaudience
Together with Clairvoyance (Gift of Psychic Sight) and Clairsentience (Ability to Feel Emotions), Clairaudience is one of the three major psychic senses used during Psychic Readings.
The Clairaudient can hear what is usually inaccessible to the human ear, such as messages from spirit guides or angels. It could also be sounds or music that are relevant to the situation at hand.
Clairvoyance
Clairvoyance is the ability to see pictures, symbols, colour, or even movie-style action within the part of the brain that we usually reserve for lucid dreaming and vivid imagination.
These images can be visions of the past, current or predictive visions of the future. The word "Clairvoyance" comes from the French phrase "clear seeing". It is perhaps the most well-known of the major psychic senses.   
Life Coaching
Life Coaching is a method to help you achieve better life balance and general happiness. A life coach helps you set goals, heal from past issues, and move forward with greater confidence. 
Your coach offers you different strategies depending on the obstacles you wish to overcome and the results you wish to achieve. Many of our Psychics have gained Life Coaching skills, alongside their Natural Psychic skills.
Natural Psychic
Natural Psychics are psychics who possess innate gifts. These psychics have had their gifts recognised in early childhood. They simply need to hear your voice to use their various skills.
These include Clairvoyance (Psychic Sight), Clairaudience (Psychic Hearing), or Clairsentience (Psychic Feelings) to receive visions and insight, combined with Tarot Card Readings to give you wonderful and complete insight.
Psychic Development
Psychic Development is an important part of our spiritual growth. There is a growing consciousness that there is more to life than the daily grind. Secondly, more people are realising that we all have our own gifts and abilities.
Once you realise this, you are on your spiritual path and can only go upwards. Development given as part of your Psychic Readings will advance on your spiritual path, assist you with honing your gifts, and fulfil your destiny!
Reiki & Spiritual Healing
Reiki and Spiritual Healing are powerful natural energies. It is also a form of Spiritual Healing. With Reiki and Spiritual Healing, you can enjoy the benefits of Chakra Balance and the removal of past blockages. 
This applies especially to removing your "emotional baggage." Additionally, you can experience a calming balance of mind, body, and spirit. Feel the benefits of Reiki and Spiritual Healing today as part of your Psychic Reading!
Tarot Cards
The Tarot is a deck of 78 cards, made up of 22 Major Arcana cards that represent life's karmic and spiritual energy, and 56 Minor Arcana cards that symbolise the struggles of daily life. 
Whether you want to start a new business, find new love, or discover inner happiness, you can find out how to achieve these goals and more, with the help of our Trusted Psychics.
Speak to one of our Psychics!
We have a very experienced and friendly team of psychics with us here at Psychic Today! See who is available for YOU right now!
Select the psychic of your choice for an exclusive one-to-one reading! Speak to one of our  Trusted Psychics. Plus, you can watch us live right here!
Download our Psychic Today App now!
The Psychic Today App for all your psychic needs! If you haven't yet added it to your mobile phone, you can do so by following our links here:
To download from the App Store – click here.
Or download it from Google Play – click here.
Get a TEXT Reading!
Our Trusted Psychics are dedicated to answering your questions. Simply select the topic you want guidance on, type your question and mobile number, and one of our top psychics will respond with your Text Reading.