Life Coaching – with Sky Silverstone
Our very own Queen of the Horoscopes, the awesome Sky Silverstone is back to discuss Life Coaching! A Life Coach, such as Sky, can help you heal from past issues and move forward with greater confidence.
Life Coaching is also a method to help you achieve better life balance and general happiness! It can offer you different strategies depending on the obstacles you wish to overcome and the results you wish to achieve.
We always have an abundance of Psychics available at Psychic Today and Sky is one of the most trusted psychics! In the video below, she offers some of the various ways in which you can help yourself!
Finding Your Inner Strength
Identifying those areas in life where you are weaker is a great place to begin to find your inner strength. To overcome those challenges that you want to defeat and move onwards and upwards!
By doing so, you become stronger. Life coaches inspire, guide and always uplift those who are seeking guidance. They can empower and support you, in a calm and gentle manner, to what you want to be!
Life, as recently proved, can give us all kinds of bumps in the road! Here are some of our tips to enjoy your life! Feel the benefits of Life Coaching on your life path journey as part of your Psychic Reading!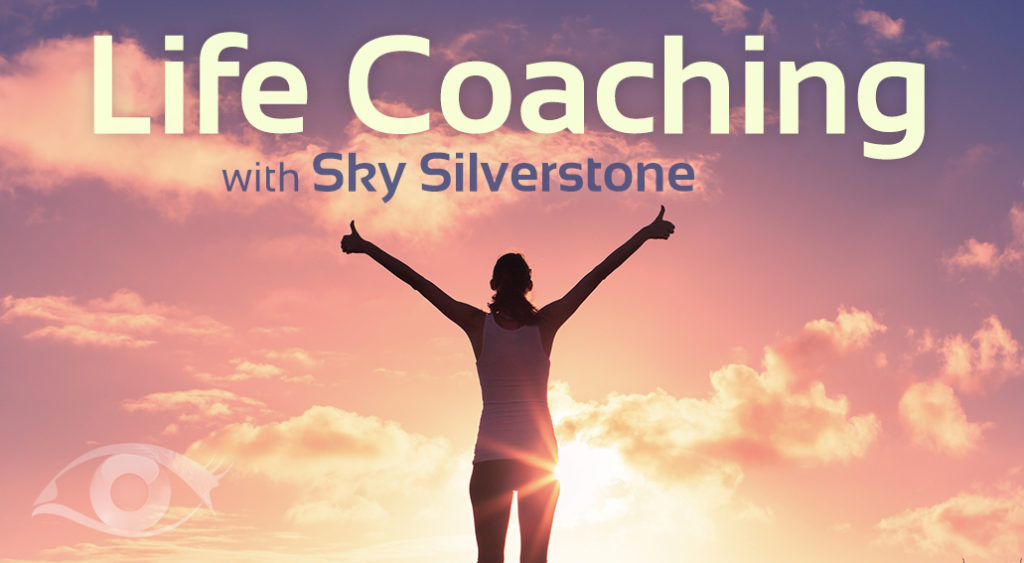 Book a Psychic Reading!
Alongside Sky Silverstone, we have talented Psychics with Positive Energy, all of whom provide healing in their own unique ways. Select the psychic of your choice for an exclusive one-to-one Psychic Reading!
Who is Sky Silverstone?
Sky Silverstone is an astrologer, crystal healer, numerologist, horoscope queen, and life coach. She has a very open, caring and friendly nature. Contact Sky Silverstone!
Download our Psychic Today App now!
The Psychic Today App for all your psychic needs and get psychic readings on the go! If you haven't yet downloaded it to your mobile phone, you can do so by following our links here:
To download from the App Store – click here.
Or download it from Google Play – click here.
To top up your credit or if you have any questions or queries, our friendly reception staff are available 8:00 am to 2:00 am GMT on 0333 335 0297. You must be over 18 years old to use this service, which is for entertainment purposes only. You must be the bill payer or have the bill payer's permission. We may send free promotional messages. 
Psychic Today is Here For You!
Psychic Today is on a mission to continue providing the very best psychic advice. Now we have more ways to reach our trusted psychics, we have dedicated ourselves to answering your questions.
You can ring them via our EasyCall feature, found on your chosen Psychics profile. Text our psychics through our Text Reading page. You can also send IM's directly to the live stream via our App.
We have made it easier for you to get in contact with our psychics, and they will not disappoint!