Chakra Balancing – with Adam Leonard
Chakra Balancing is a form of energy healing that focuses on channelling energy into the seven chakras. When we treat chakras, we treat your energetic body.
This can ultimately bring relief to the subject and opens up new possibilities on how the subject may feel and can show them a new and positive way forward!
Many of our Trusted Psychics have gained Chakra Balancing skills, alongside their Natural Psychic skills. Such as Adam Leonard! You can watch Adam's insight in the video below:
The Spiritual Energy
Chakra is a Sanskrit word that roughly translates as the wheel, circle and cycle. The philosophy of the chakra, Reiki and many other forms of energy healing are originally eastern concepts.
These days, they are very much a part of the "New Age" spiritual philosophy in the Western world as well.
Chakras are thought to be energy centres in our bodies. This "overlays" our physical bodies. Simply put, chakras are whirring wheels of spinning energy, often seen by Spiritual practitioners as balls of coloured light.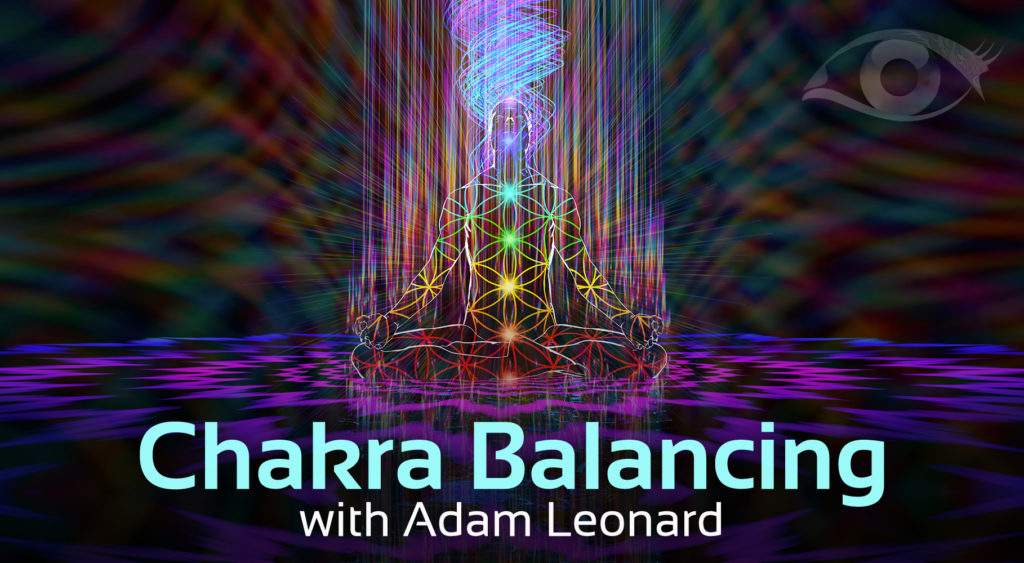 The Seven Chakras
There are hundreds of chakras, but there are seven main "control centres". The concentration of spiritual healing and Reiki is therefore on these seven main chakras.
Base Chakra
Situated in the pelvis area or tail of the spine (coccyx). Coloured red and deals with abundance, career, safety, "lack", the material side of ourselves, and obviously our reproductive system within this area. 
Sacral Chakra
Situated a few inches above the base Chakra, just below the navel, in the back is located in the lumbar spine. It is coloured Orange; this can deal with addictions, sleep, physical cravings, sensuality and creativity.
Solar Plexus 
Situated a few inches above your Navel and is in the centre of your trunk, this is coloured golden or yellow. It is your powerhouse and is an essential Chakra associated with ego, your self-identity. 
Heart Chakra
Coloured Green, as in the title is situated in your heart centre, the perfect Crystal for this Chakra is a "watermelon Tourmaline". Interestingly. this is your centre for compassion, empathy, love and forgiveness blockages. 
Throat Chakra
Turquoise in colour, it is associated with all things communication. In fact, any blockages felt or seen in this area may be issues you are having with either speaking your truth or relating to your ability to understand.
Third Eye Chakra
Coloured Sapphire Blue with twinkling sparkly diamond glints, located on the forehead between the eyebrows. It is the centre of your intuition. Ultimately, this Chakra is your inner wisdom, your sixth sense!
Crown Chakra
Situated on the top of your head and is the highest of the seven Chakras we are looking at right now. In other words, this is your link or bridge to the cosmos, your higher consciousness, your spiritual self.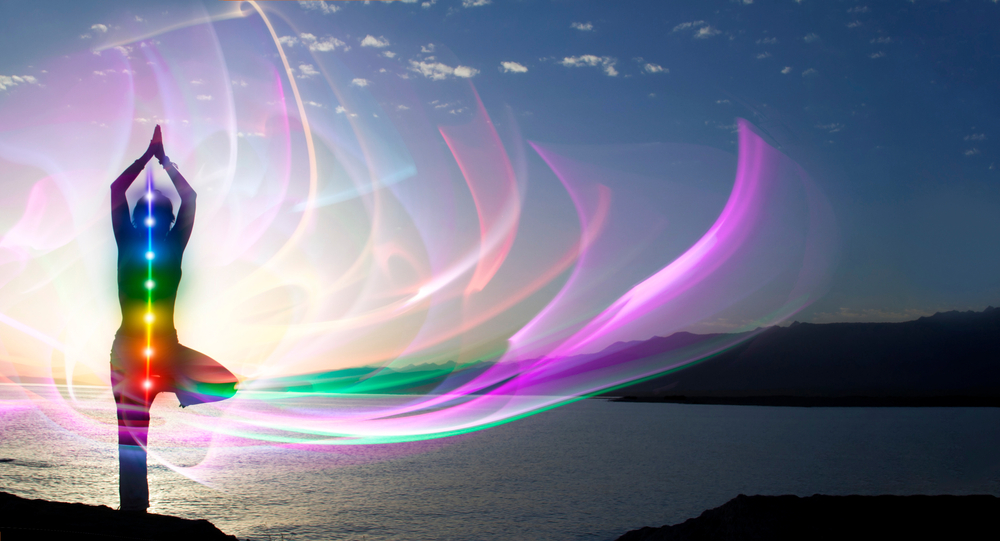 Unblocking Your Chakras
As we go through life, our chakras store our experiences. Thus, as life has its ups and downs, the Chakras can be subject to quite a lot of wear and tear!
So, when you have a bad experience, you may cope with it and move on. On the other hand, you may have difficulty coping. We all know this can have various negative effects across many aspects of our lives.
Your practitioner may well be able to see your chakras or feel or hear their vibration. According to how they work, they will then pick up blockages, slow or fast spinning chakras by seeing, feeling or sensing these.
Moreover, they will then concentrate on regulating the chakra so it is spinning at its optimal speed. They will then move along with removing any blockages.
Best of all, sometimes when these blockages are removed, your practitioner can tell you what they are. They may also pick up some insight as to how these happened.
Balancing Your Chakras
Usually, when a blockage is removed, your spiritual therapist will put some good energy back into the space that the blockage was removed from. This is gentle healing energy and is thought to work at an electro-magnetic level.
In addition, they will then ensure everything is left nicely and tidily, that the chakras and energy look balanced, and then close down and finish the session.
Most importantly, the object of the exercise is that you should, within a very few days, begin to feel the benefits. You should leave your session feeling relaxed and uplifted.
Ultimately, as the days go on and you make progress, you should be able to feel more positive and confident in your thoughts and actions. Some people think that they do literally leave the past behind.
Connect with Adam Leonard
Adam Leonard is a compassionate and uplifting psychic, using his skills on this topic of Chakra Balance. Adam has excellent insight, guidance and also extensive astrological knowledge!
With changes in the stars and planets heading our way, don't miss this chance to find out what's coming in with him! Contact him here. You can find out more about Adam in the video below:
Speak to one of our Psychics!
We have a very experienced and friendly team of psychics with us here at Psychic Today! See who is available for YOU right now!
Select the psychic of your choice for an exclusive one-to-one reading! Speak to one of our  Trusted Psychics. Plus, you can watch us live right here!
Download our Psychic Today App now!
The Psychic Today App for all your psychic needs and get psychic readings on the go! If you haven't yet downloaded it to your mobile phone, you can do so by following our links here:
To download from the App Store – click here.
Or download it from Google Play – click here.
To top up your credit or if you have any questions or queries, our friendly reception staff are available 8:00 am to 2:00 am GMT on 0333 335 0297. You must be over 18 years old to use this service, which is for entertainment purposes only. You must be the bill payer or have the bill payer's permission. We may send free promotional messages. 
Get a TEXT Reading!
Our Trusted Psychics are dedicated to answering your questions. Simply select the topic you want guidance on, type your question and mobile number, and one of our top psychics will respond with your Text Reading.
Standard network rates apply to messages sent to 65511. You must be over 18 to use this service and have the bill payer's permission. You may receive free promotional messages. To opt-out, text STOP to 65511. Service by Com & Tel. Helpline: 0333 335 0297.