The Full Moon in Aries – 9th October 2022
The Full Moon is on the 9th of October, surpassing the Autumn Equinox and is in the Season known as Autumn. The great poet William Yeats once wrote,
"The trees are in their autumn beauty,
The Woodland paths are dry,
Under the October twilight, the water
Mirrors a still sky."
Autumn and October are times of reflection and preparation for the tougher season ahead. Within the wheel of the year and divination practice, Autumn can represent many things.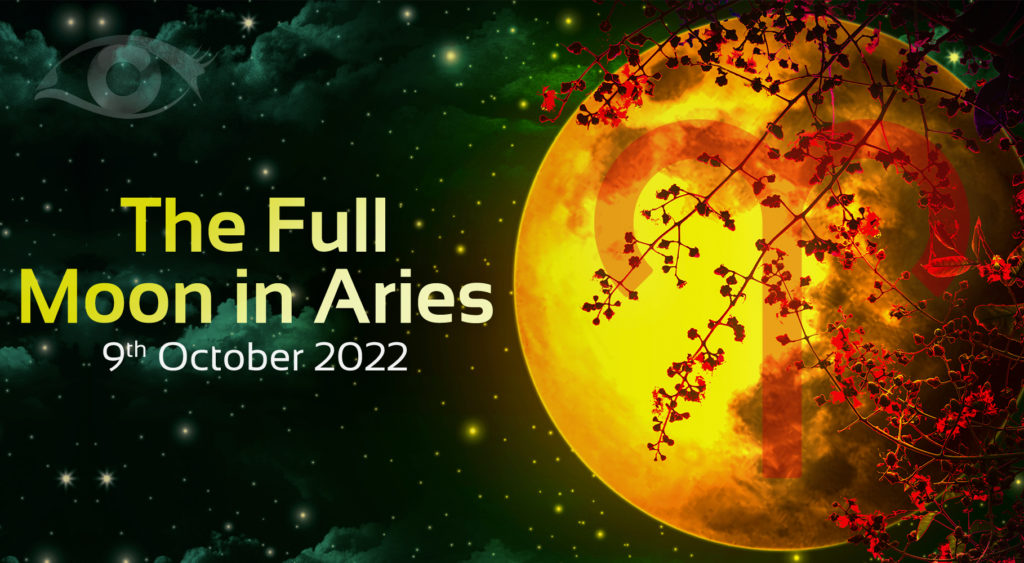 Autumn Representations
Here are some of them: maturity, preservation, preparation & focus on well-being, time for comfort, the desire for balance, letting go, and reminder all phases are temporary.
A reminder we are mortal, being aware the past is to be left where it is, a reminder to forgive, connection with emotions, especially guilt and loss!
The Hunter's Moon
The October moon is named "The Hunter's Moon." It is the first Full Moon after "The Harvest Moon" in September. Once the fields have been cleared, it is easier for the hunter to see its target.
Historically, "man" needed to hunt to preserve food for the winter months ahead. The Hunter's Full Moon appears larger and can also have a burnt orange colouring. It is a symbol of transformation with self-reliance.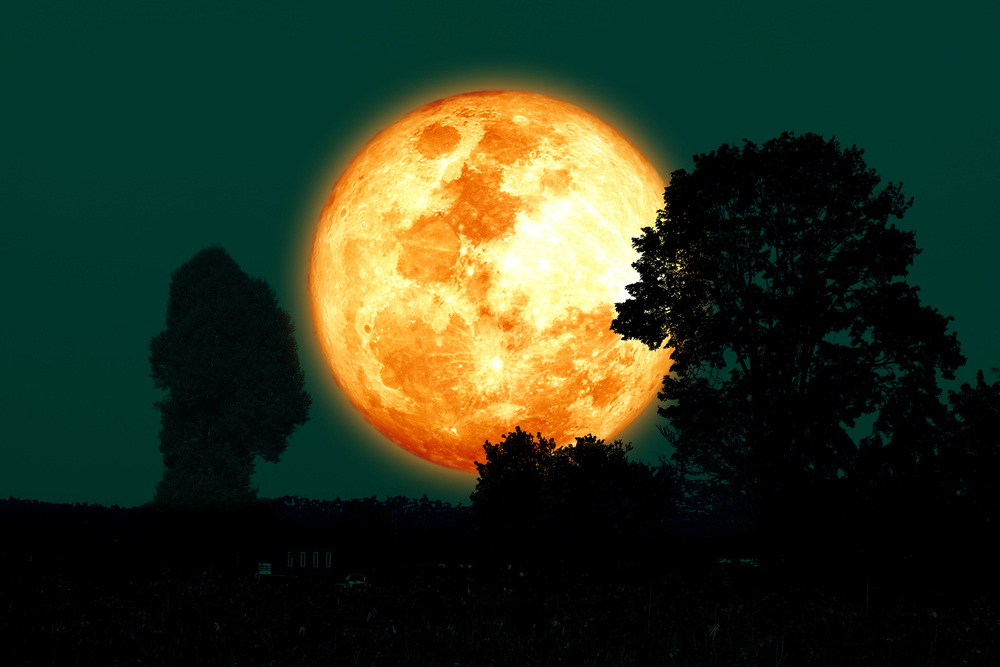 Full Moon Magic Abundance Spell
On the 9th of October, under the Full Moon (It does not matter if you can see it or not!) You will need:
A green candle in a holder
Four coins (any)
Some Cinnamon ground spice
Some methods to light the candle. (Please always have water close to extinguish, as necessary.)
1. Holding the four coins, begin by declaring thanks to the universe/your choice of deity. You can list all you are grateful for: all you feel is abundance in your world.
2. Next, lay the coins in the cardinal directions around the unlit green candle. As you begin laying the coin to the east of the candle, repeat "Abundance Flow" three times.
Then, place a coin at the position of the South and repeat each of the following three times,
"Abundance Grow". Next, place a coin at the position of the West and repeat "Abundance Shine"; lastly, place a coin in the North and repeat "Abundance is Mine".
The Manifestation
Holding the intent in your mind of the abundance you wish to manifest, Light the candle. Say aloud or in your mind,
As I consciously light this flame, I know
I need to abandon the need for control and let go
Allowing the blessings to arrive to me
Setting the feeling of anxiety; free, I know that I deserve all I desire in life
I let go of the need to hold on to stress and strife
I am accepting of the good that is on its way to me
As I anoint the flame with spice to seal the spell – So mote it be
(Gently dust the flame and coins with Cinnamon)
All magic is cast with intent. That is the key! "For those that belief in Magic will surely entice it into their world"
Indigos Oracle 
Speak with Indigo
Our very own shining star, Indigo's Oracle has an abundance of psychic knowledge and wisdom to she would love to share with you! Especially about the Full Moon!
And if you want a psychic reading? There is no better time than right now! Psychic visions, under this Moon, will enhance these like no other!
Redeem Our Full Moon Offer!
Be sure to check out our exclusive Psychic Today Offer for all Psychic Today members with 10 minutes for just £10! 
You can use your purchased minutes with ANY of our Top Psychics. This offer is available via the Psychic Today App and is a one-off purchase.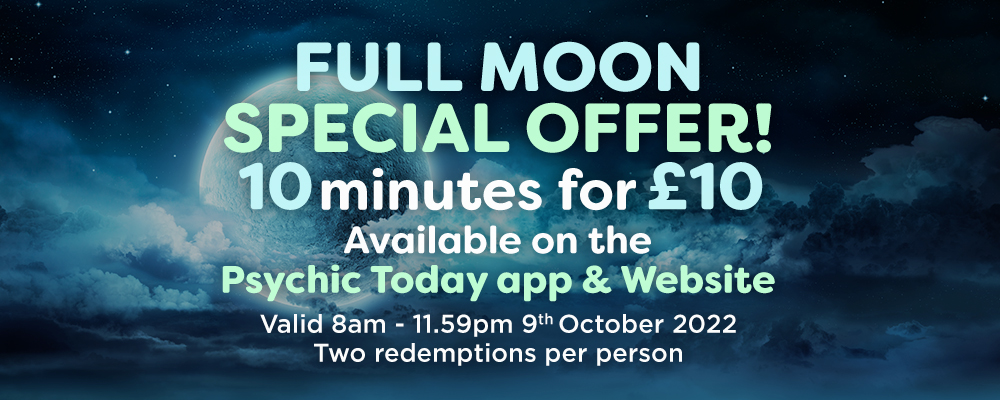 Speak to one of our Psychics!
We have a very experienced and friendly team of psychics with us here at Psychic Today! See who is available for YOU right now!
Select the psychic of your choice for an exclusive one-to-one reading! Speak to one of our  Trusted Psychics. Plus, you can watch us live right here!
Download our Psychic Today Companion App now!
The Psychic Today Companion App for all your psychic needs! If you haven't yet added it to your mobile phone, you can do so by following our links here:
To download from the App Store – click here.
Or download it from Google Play – click here.
Psychic Today is Here For You!
Psychic Today is on a mission to continue providing the very best psychic advice. Now we have more ways to reach our trusted psychics, and we have dedicated ourselves to answering your questions.
You can ring them via our EasyCall feature, found on your chosen Psychics profile. Text our psychics through our Text Reading page. You can also send IMs directly to the live stream via our App.
We have made it easier for you to get in contact with our psychics, and they will not disappoint!