Greet Autumn with Love
After the warmth and playfulness of Summer, the wheel continues to turn into Autumn. The fields shimmer gold, and the leaves blush a crimson red on their wind-kissed cheeks.
The nights are getting darker, and the air is getting colder. Honeysuckle, lavender and rose are replaced with burning firewood, although there's a certain comfort.
Part of us still longs for those lazy summer nights, with the scent of flowers wafting through the air, like Mother Nature's perfume. The Autumn transition heightens those aromas.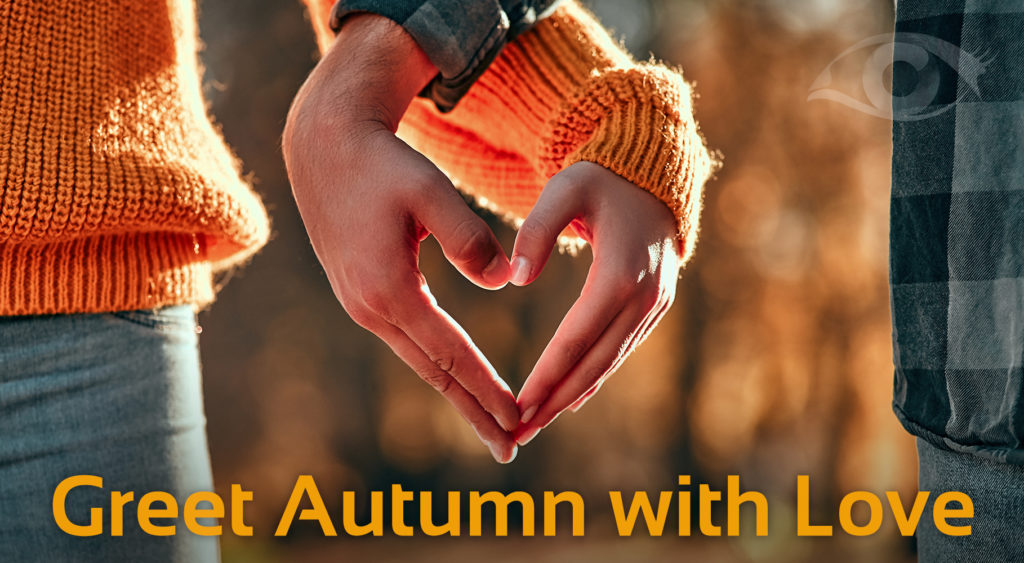 Mother Autumn
Autumn is a Mother. She visits with comfort, change, and an opportunity to gather our thoughts and feelings the same way we would gather crops.
If we pay attention to the winds of change as one season blends into another, we realise that we, too, are in a gentle transition. Autumn is not just the end of a season but also the beginning of another.
Life Lessons
Let us take time to sit with ourselves and think about what it is that we wish to harvest as we move forward. What are we grateful for, and what did we learn from the lighter promises of Spring and Summer?
What experiences lit us up? And what are we now ready to let go of as we leave those seasons behind? What is 'falling' away?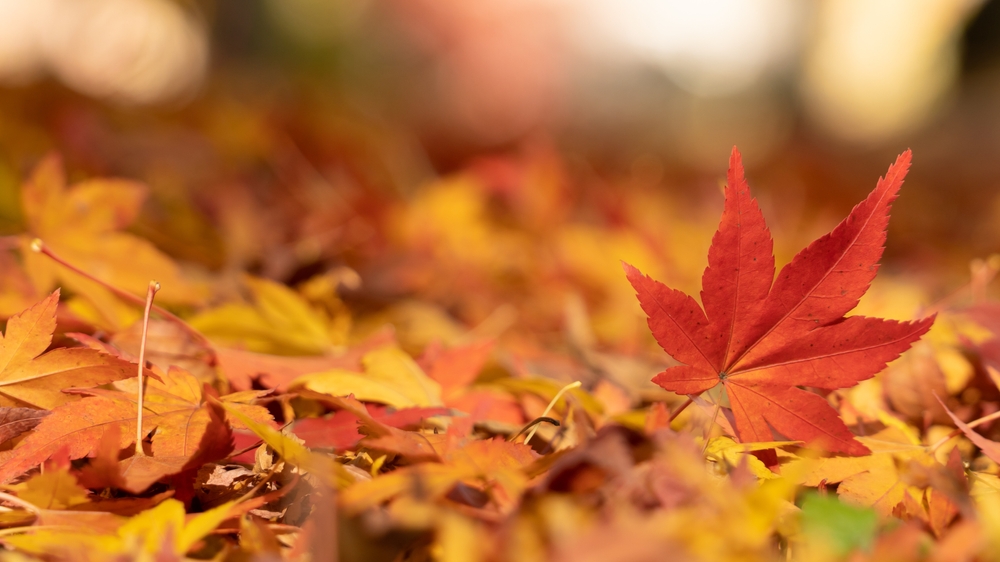 Self Reflection
Autumn lovingly encourages us to reflect on these things as we snuggle up and get ready to move into the next season of our lives. She asks us for a change of pace – to slow down, go within, and simply rest.
Nature is our greatest teacher; she always shows us the way, whether we recognise it or not. And just like Nature, we, too, have our inner seasons, cycles and rhythms which need to be honoured.
All of life needs the nurturing, rest and incubation of Autumn and Wintertime beneath the surface to sleep, heal and breathe again to the newness, freshness and fullness of Spring and Summer.
A Time to Grow
Just like the flower closes after it blooms, we also must learn how to surrender and do the same. As the tree grows and births new life each year, it also lets its leaves fall gently to the ground without resistance.
It understands that nothing can bloom all year round. Everything needs time to rest, sleep and dream. Because in the quiet of sleep lies a lifeform of its own, at peace with the beauty and simplicity of just being.
Maria Grace
Speak with Maria Grace
Our very own shining star, Maria Grace, has an abundance of psychic knowledge and wisdom to she would love to share with you! She is also a Celtic Shamanic Practitioner, energy healer and general WooWoo Queen!
Speak to one of our Psychics!
Psychic Today has a highly experienced and friendly team of Natural Psychics, all of whom can provide you with unique guidance with any dilemmas you face in life! See who is available for YOU right now!
Select the psychic of your choice for an exclusive one-to-one reading! Speak to one of our  Trusted Psychics. Plus, you can watch us live right here!
Download our Psychic Today App now!
The Psychic Today App for all your psychic needs and get psychic readings on the go! If you haven't yet downloaded it to your mobile phone, you can do so by following our links here:
To download from the App Store – click here.
Or download it from Google Play – click here.
To top up your credit or if you have any questions or queries, our friendly reception staff are available 8:00 am to 2:00 am GMT on 0333 335 0297. You must be over 18 years old to use this service, which is for entertainment purposes only. You must be the bill payer or have the bill payer's permission. We may send free promotional messages. 
Psychic Today is Here For You!
Psychic Today is on a mission to continue providing the very best psychic advice. Now we have more ways to reach our trusted psychics, and we have dedicated ourselves to answering your questions.
You can ring them via our EasyCall feature, found on your chosen Psychics profile. Text our psychics through our Text Reading page. You can also send IMs directly to the live stream via our App.
We have made it easier for you to get in contact with our psychics, and they will not disappoint!