Full Moon in Taurus – 8th November 2022
The Full Moon in Taurus is on Tuesday, the 8th of November, and is called "The Beaver Moon". The name comes from the beavers endeavouring to craft their homes to prepare for the Winter.
In November, we gather blankets and soft furnishings and decorate our homes. We are comfortable spending more time indoors. It is also called the "Frost Moon" and "Trading Moon."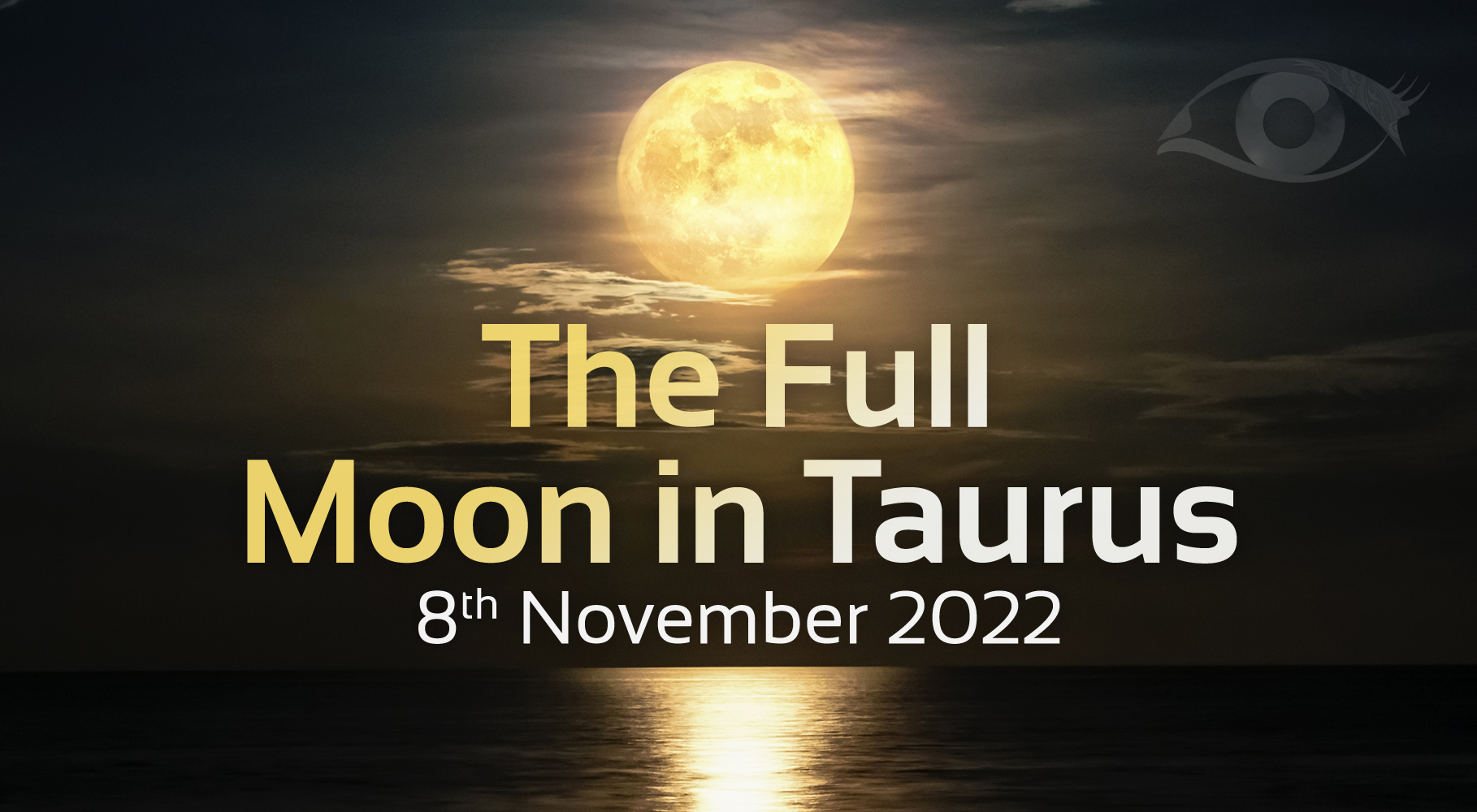 November is a time to conserve energy to prepare for the busy Yuletide or Christmas season. As Winter is a time of completion in the wheel of the year, it is prime time to finish off loose ends.
As we complete the circle of the year and our projects for 2022, there can be an onset of nervousness.
Here is a November Full Moon magic spell to ease your anticipation and bring some insight on where to focus next: "Remember, intent is the power behind all magic."
Beaver Moon / Full Moon Magic
All spellwork begins in a state of gratitude. Write yourself a letter, and address it to yourself. Within the letter, celebrate your achievements and those you want to thank for assisting you in achieving them.
Remember, no achievement is insignificant. If you're not sure what to put in the letter, here are some suggestions:
Fears you have overcome.
Losses you have accepted.
Steps you have taken towards your dreams.
Sign and date the letter and place it into an envelope labelled "Open Nov 2024." Store the letter until that time.
Next, we design the Winter we desire. Write another letter as if you are writing to a friend. You can use a friend's name or even write "to whom it may concern". Tell the story of how wonderful a Winter you had.
If you wish love or relations to be re-united, mention it. Want your business to boom or to be given a promotion? Mention it in the letter. If you wish for a change in circumstance or address, mention it. Looking to relocate? Say you are packing, getting ready to move, and state: "I will send you the forwarding address."
Sign and date the letter, and this time, burn it safely. If possible, burn it under the Full Moon, but know the energy works indoors, outdoors, under the sight of the moon, and even under a dark sky.
The Manifestation
Next, holding your hand to your heart, consider what actions you will take to assist the magical manifestation. This is your commitment to yourself and the unseen forces that assist you.
November is in the position of North-West. This direction reminds us that sometimes there are things we need to release and let go of to achieve our desired goals. The things we need to release may be: Self-doubt / Judgement, People/guilt, or Fear of success/ failure.
Holding your hand to your heart, consider what you are willing to release, let go, and allow the flow.
To conclude the spell recite:
Under this Magical Full moon tonight,
I am seeking to have clear insight,
I will allow the manifestation to freely flow,
Thank you for assisting me to let go. So, mote it be.
Indigos Oracle 
Speak with Indigo
Our very own shining star, Indigo's Oracle has an abundance of psychic knowledge and wisdom to she would love to share with you! Especially about the Full Moon!
And if you want a psychic reading? There is no better time than right now! Psychic visions, under this Moon, will enhance these like no other!
Redeem Our Full Moon Offer!
Be sure to check out our exclusive Psychic Today Offer for all Psychic Today members with 10 minutes for just £10! 
You can use your purchased minutes with ANY of our Top Psychics. This offer is available on the Psychic Today App and Website, is a one-off purchase.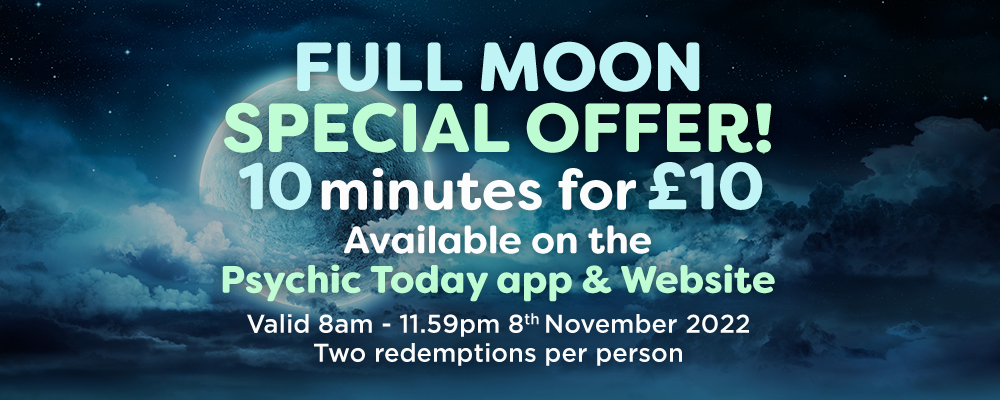 Speak to one of our Psychics!
We have a very experienced and friendly team of psychics with us here at Psychic Today! See who is available for YOU right now!
Select the psychic of your choice for an exclusive one-to-one reading! Speak to one of our  Trusted Psychics. Plus, you can watch us live right here!
Download the Psychic Today App!
The Psychic Today App is designed for all your psychic needs to be at your fingertips whereever you are!
To download from the App Store – click here.
Or download it from Google Play – click here.
Psychic Today is Here For You!
Psychic Today is on a mission to continue providing the very best psychic advice. Now we have more ways to reach our trusted psychics, and we have dedicated ourselves to answering your questions.
You can ring them via our EasyCall feature, found on your chosen Psychics profile. Text our psychics through our Text Reading page. You can also send IMs directly to the live stream via our App.
We have made it easier for you to get in contact with our psychics, and they will not disappoint!