Why the Younger Generation are Embracing Ancient Rites
With a new generation eager to connect with the world and challenge the status quo, centuries-old folklore practices are suddenly in favour as ancient rites are once again being embraced. A new exhibit at the Compton Verney Art Gallery in Warwickshire is right up your street if you've always fancied dancing with a "obby oss." For those who don't know what a obby oss is – it's a folk custom and festival that takes place in Padstow, Cornwall every year on May 1st. It features two different processions travelling around the town, each carrying the 'Obby 'Oss, a name-brand hobby horse.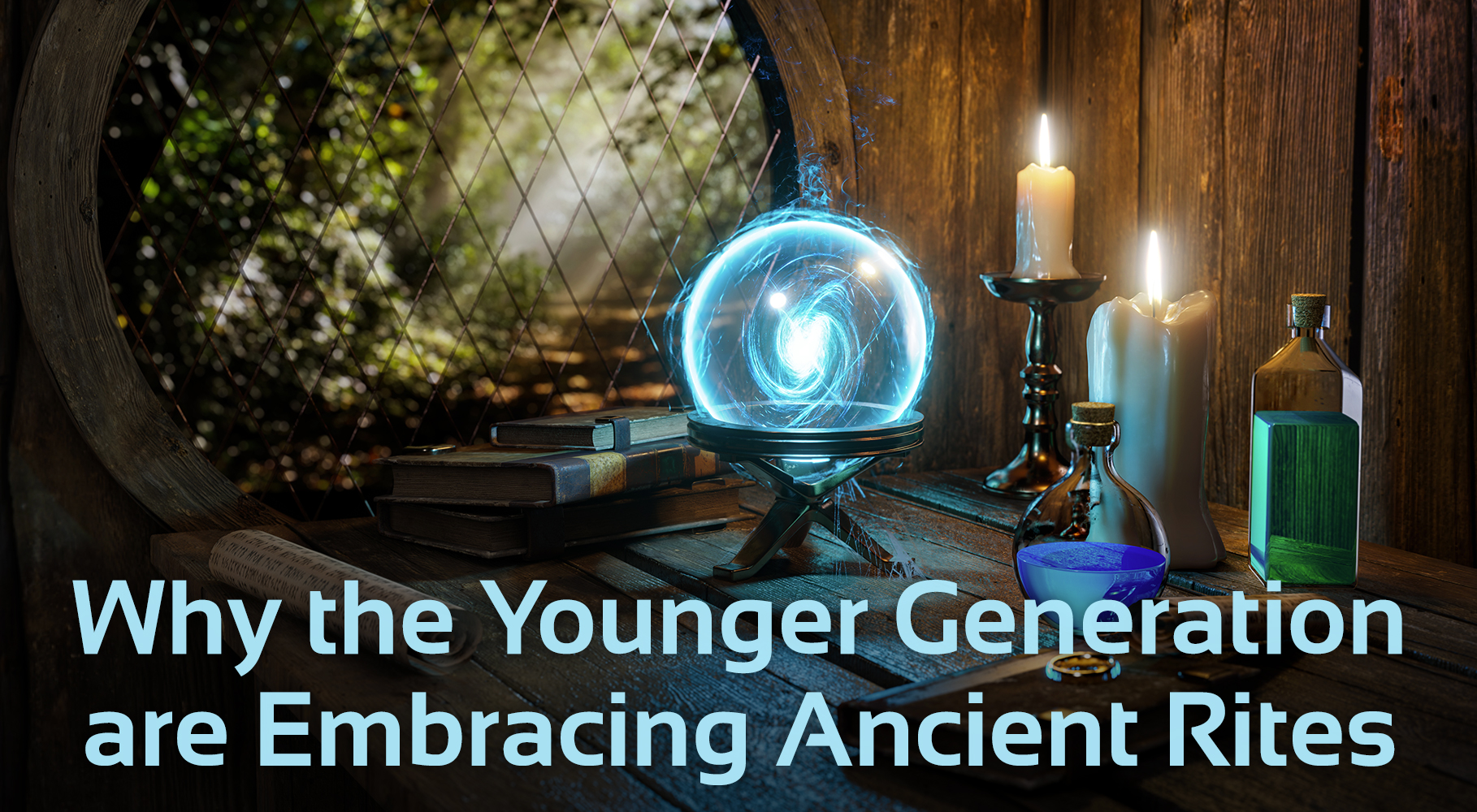 Making Mischief is the first exhibition devoted to British folk outfits and the customs that were observed back yonder by people throughout the UK. The exhibit will feature literature from the Haxey Hood game played in January in Lincolnshire or about the May Day celebrations in Padstow. There will also be photos and literature regarding the Hastings Jack in the Green Festival, where the bogies splatter green paint into the crowd, so you might want to wear old clothes if you're planning on attending.
Making Mischief seeks to highlight how folklore traditions are being revived and modernised for the modern world – a world that includes female Morris dancers and LGBTQIA+ artists. For the past 30 years, gay bogies have performed at the Jack in the Green festival. This would have been unheard of many years ago. The current modifications were made as a result of the newer generations' desire to adopt the traditions as their own and it's really cool to see.
Ancient Rites and British Folklore
Here's what Simon Costin, fashion designer and co-curator of Making Mischief had to say about the updated changes:
"I've been curious to watch younger people tapping into folklore. I think it started with the New Nature Writers such as Robert Macfarlane and Roger Deakin. There's also the growth of the environmental movement with groups such as the Extinction Rebellion. The people engaged with folklore customs now aren't nostalgic, they're looking forward – they've realised seasonal traditions are a way to reconnect with the planet."
Costin founded the Museum of British Folklore around 12 years ago and is also the director of the Museum of Witchcraft and Magic in Boscastle, Cornwall. He continued:
"There's a lack of spirituality in people's lives. Organised traditional religion is abhorrent to most of them. 'Thou shalt not' doesn't resonate any more. So, instead they're looking at prehistoric monuments and pilgrimage routes."
Many contemporary aspects of pop culture contain echoes of folk traditions and ancient rites. Just look at breakout folk music stars such as Gwenno together with the recent flurry of folk horror movies. According to Weird Walk co-founder Hornsby:
"People are drawn to ancient sites, stories and traditions. Sacred landscapes and their lore offer respite, reconnection and an enjoyable yomp. There's usually a decent pub nearby, too. Someone recently told me that in previous years their mates used to post about going to gigs or to football on the weekend, then all of a sudden it was hikes up mountains and rituals at standing stones … folklore and ancient history is gaining a foothold in the era of social media."
Speak to one of our Psychics!
Many of the Psychic Today presenters and are often speaking of their jaunts to folklore festivals where they get to reconnect with nature and ground themselves. Offering Psychic Readings can take its toll on a tarot reader and any Trusted Psychic will take regular breaks to decompress and centre themselves so they are in the best spiritual and mental shape to give their clients an honest and reliable reading. Find a Horoscope Psychic or Palm Reading Expert to suit your needs.
We have a very experienced and friendly team of psychics with us here at Psychic Today! See who is available for YOU right now!
Select the psychic of your choice for an exclusive one-to-one reading! Speak to one of our  Trusted Psychics. Plus, you can watch us live right here!
Download the Psychic Today App!
The Psychic Today App is designed for all your psychic needs to be at your fingertips whereever you are!
To download from the App Store – click here.
Or download it from Google Play – click here.
Psychic Today is Here For You!
Psychic Today is on a mission to continue providing the very best psychic advice. Now we have more ways to reach our trusted psychics, and we have dedicated ourselves to answering your questions.
You can ring them via our EasyCall feature, found on your chosen Psychics profile. Text our psychics through our Text Reading page. You can also send IMs directly to the live stream via our App.
We have made it easier for you to get in contact with our psychics, and they will not disappoint!