Spring Equinox and Elemental Beings – 20th March 2023
Spring is upon us with the Spring Equinox about to take place, tomorrow 20th March, in the Northern Hemisphere. The Spring Equinox occurs when the sun crosses the equator line from south to north. This occurrence marks the start of the spring season in the northern half of the globe. This will also be known as the first day of the Astronomical Spring.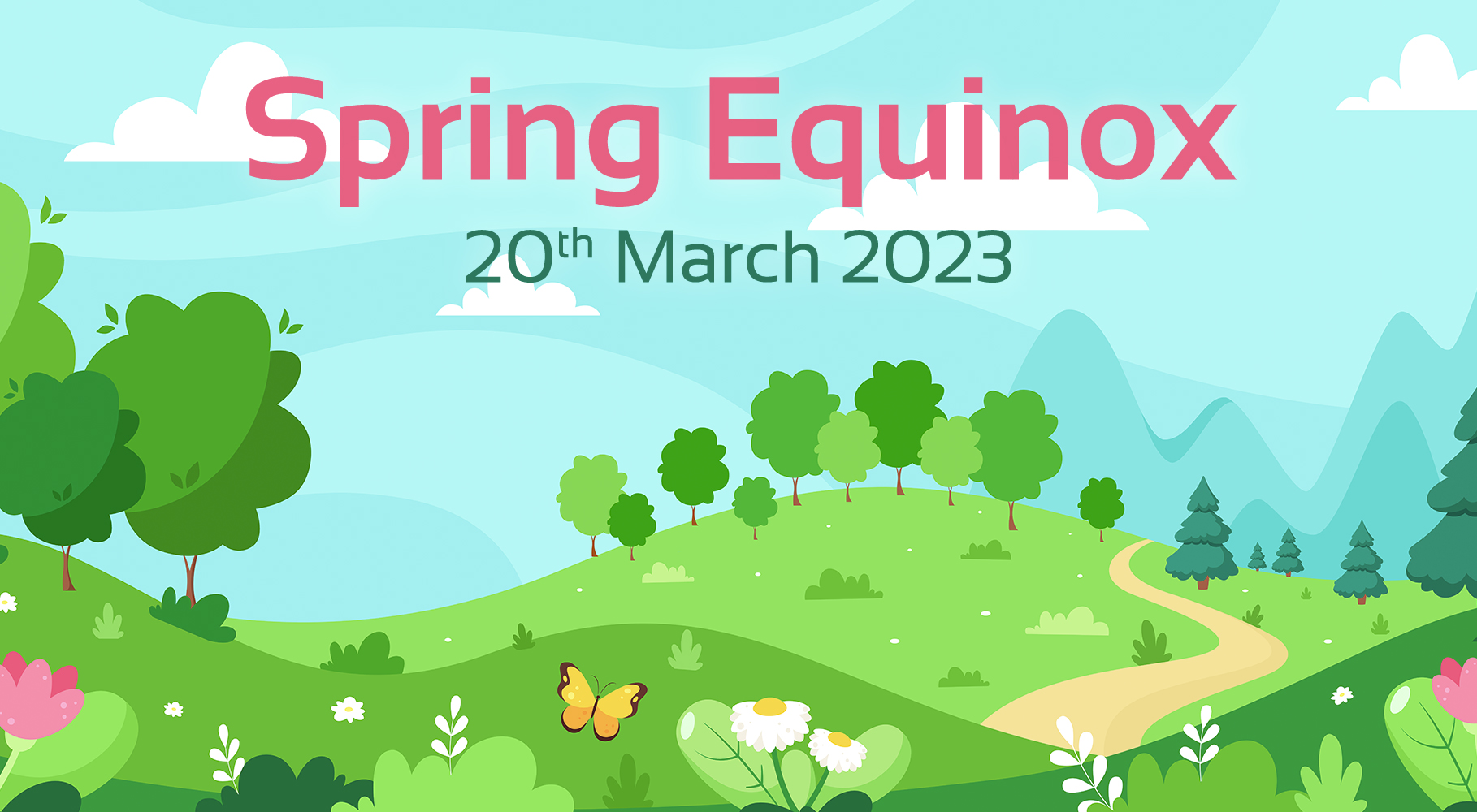 Spring is a time of 'waking up.' To make us feel alive again. We start to see more sun after a dark winter having had little or no sun in some parts. Spring can give us that 'zest for living' again – do you have that feeling or is that feeling beginning to unfold within?
The daffodils, crocuses, and many more spring flowers start to sprout. It's amazing when you're out walking in the woods, fields, or wherever you go for your regular walks, to take your dogs out or if you don't have a dog just walking to feel revitalised. It's amazing how you could have walked the same place throughout the winter and suddenly you look and wonder where those daffodils came from. This shows there is always rebirth in some ways shape or form.
Spring Time for Elementals and Nature Spirits
Spring reminds us of Elementals and Nature Spirits, such as fairies, elves, gnomes, unicorns, dragons, and mermaids. Of course, these Elementals and Nature Spirits are found every season, but for some spring time always amplifies them.
In childhood, Elementals have always existed in stories and make belief. As children we may have played 'make-belief' or have had 'imaginary friends. In childhood this is accepted, but as we grow up into adulthood, we've been conditioned that these elementals are not real, when in fact Elementals and Nature Spirits live in a different dimension to us. They don't have a physical body like humans, but can be seen by psychics. Some psychics are able to connect with them, and take guidance from them sometimes.
In ancient times, it was much easier to see these beings because life wasn't as full on as now in the sense that there are too many earthly distractions in these present times, but during Celtic times, for example, many people saw and connected with these beings much easier, not just children but adults too. There are stories about hikers entering fairy circles then disappearing. They would come back after 100 years in earthly timelines. Timing is and was different in the dimensions that the elementals lived.
There are stories in Iceland, for example, that builders would always consult with psychics before they started to build to see if there would be any interference with people living around the proposed building area.
Nature spirts are for the wellbeing of animals, plants, and whatever surrounds them, even human beings. They live in a lighter world of love and light. Earth, gnomes pixies, trolls live underground and beneath rocks. They take care of the earth, soil and wounded wild animals.
Air / Fairies
There are two kinds of solitary fairies around flowers and fairy troops taking care of trees. There are masculine fairies, too.
Elves
13 different elf races angelic like beings who fly high into the sky who take care of the purity and the air.
Mermaids
Mermaide live in the sea and have healing abilities and are associated with alchemy.
Unicorns
Symbolise femininity, wisdom, purity, and creativity. Some say they walked upon the earth physically once and were hunted for their magical horns. They then disappeared to a higher frequency.
Elementals are said to have strong personalities likes and dislikes, and are said to be suspicious of humans. They will scan us and preserve the environment. They take care of animals and plants.
Why not try and connect with one of these Elementals on the day of the Spring Equinox, and talk to our Trusted Psychics for an accurate and reliable reading, so we can get to the bottom of what you're seeking to uncover.
Speak to one of our Psychics!
We have a very experienced and friendly team of psychics with us here at Psychic Today! See who is available for YOU right now!
Select the psychic of your choice for an exclusive one-to-one reading! Speak to one of our  Trusted Psychics. Plus, you can watch us live right here!
Download the Psychic Today App!
The Psychic Today App is designed for all your psychic needs to be at your fingertips whereever you are!
To download from the App Store – click here.
Or download it from Google Play – click here.
Psychic Today is Here For You!
Psychic Today is on a mission to continue providing the very best psychic advice. Now we have more ways to reach our trusted psychics, and we have dedicated ourselves to answering your questions.
You can ring them via our EasyCall feature, found on your chosen Psychics profile. Text our psychics through our Text Reading page. You can also send IMs directly to the live stream via our App.
We have made it easier for you to get in contact with our psychics, and they will not disappoint!