Colouring For Inner Peace and Calmness – with Luna
As a child, I loved colouring in and joining up the dots to create pictures. The sense of achievement when creating a picture, always left a happy feeling. In recent years there has been a trend in adult colouring. This is a straightforward and simple way to pass the time in winter and lockdown. Book a Colour Therapy reading with Luna today!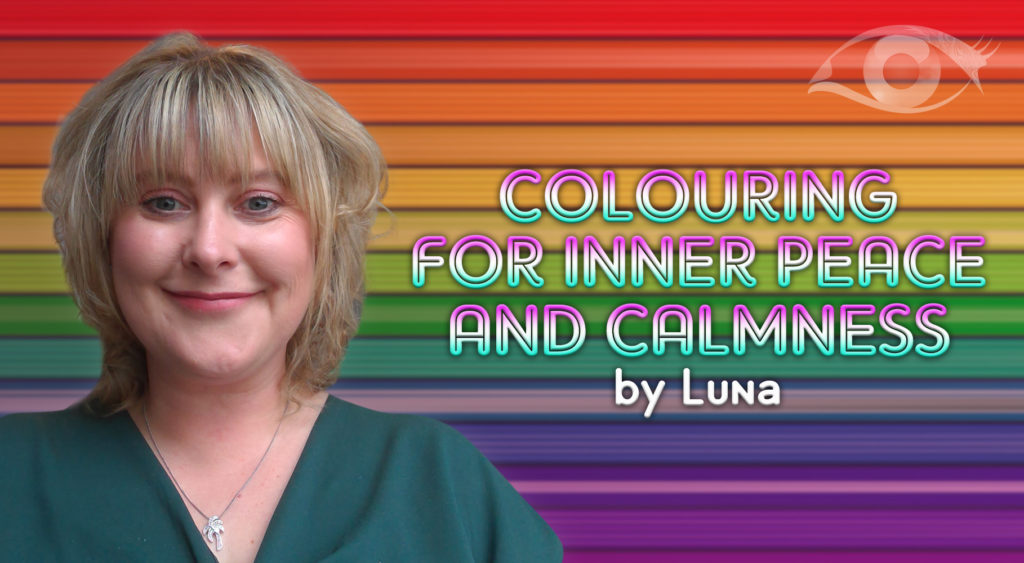 There are many advantages to colouring in pictures. The process of colouring between the lines is very relaxing, simple and gives you a feeling of using your creativity. If you are feeling nervous, the process of focus, a beautiful picture, can quickly take you to a place of calm. 
If you have been meditating a lot recently and are looking for a new way to ground yourself, colouring is a great alternative. It is possible to reach the same level of inner calm and self-realization as when you meditate.
Forget Your Worries
Colouring in pictures can be a great way to replace patterns of negative thinking with positive thoughts. While you are concentrating on keeping the colour between the lines, you are unlikely to be thinking about the worries and troubles on your mind. Your ability to take control of your thoughts and self to soothe is a skill that you will be able to repeat when you feel the need to escape times of pressure. 
Colouring To Manifest
When we are emersed at the moment, our creative flow allows us to bring pleasurable beauty for ourselves and others. We can choose to use the energy for manifesting. As you release the pressure and worries your body is holding on to and become more relaxed, you will tune into more clarity and wisdom. You will have a heightened sense of intuition of yourself and the world around you. 

Mandala
A mandala is a spiritual and ritual symbol in Asian cultures. It is a geometric object design that holds a great deal of symbolism in Hindu and Buddhist cultures.
Mandalas are believed to represent different aspects of the universe. They are used as instruments of mediation and symbols of prayer. Mandalas hold symbolic and meditative meaning beyond their vibrant appearance.
By entering the mandala and proceeding towards the centre, you are guided through the cosmic process of transforming the universe, from one of suffering to one of joy and happiness.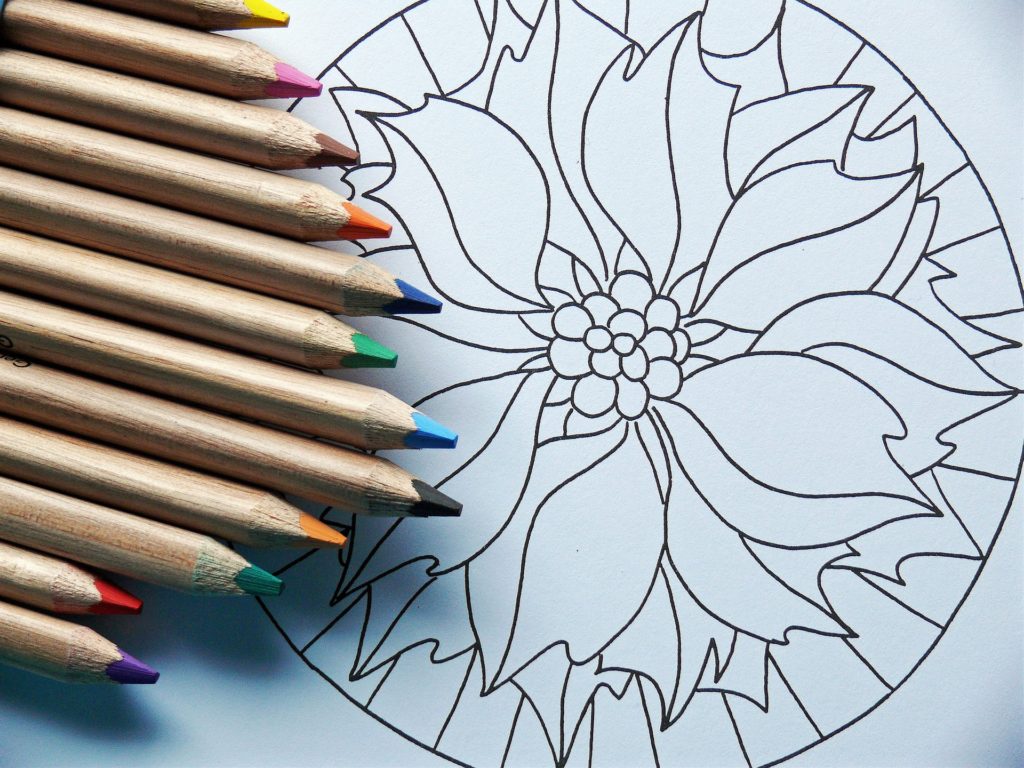 Colouring In
You can print a mandala that has no colour and create an inspired creative flow. You can do this while connecting with the universe and colouring in. Use this time to strengthen your vibration and connection with the universe. Let the universe hear all that you desire for your life, while you are creating beauty on the page in front of you!
Connect with Luna
Luna is a warm, uplifting and compassionate psychic. She hails from Scotland and, with her sharp wit and Celtic charm, can provide you with the guidance you may be looking for!  Luna is looking forward to speaking to you and to give you a psychic reading!
Speak to one of our Colour Therapists!
We have a very experienced and friendly team of psychics with us here at Psychic Today! Select the psychic of your choice for an exclusive one-to-one reading with the use of Colour Therapy! Click on our link here to see who is available right now!
Download our Psychic Today Companion App now!
The Psychic Today Companion App, for all your psychic needs! If you haven't yet added it to your mobile phone, you can do so by following our links here: 
To download from the App Store, click here.
Or to download from Google Play click here. 
To top up your credit or if you have any questions or queries, our friendly reception staff are available 8:00 am to 2:00 am GMT on 0333 335 0297. You must be over 18 years old to use this service, which is for entertainment purposes only. You must be the bill payer or have the bill payer's permission. We may send free promotional messages. 
Facebook
Text FACEBOOK and your question to 65511 for your free reading! (Usually £1 per message, max 3 messages per reply. One per person. CS: call 0333 335 0297. UK Only) Click on the link to our page and see our Facebook Live sessions right here!