How to Manifest a Phone Call – with Heather
Hello All! Heather here, and I have something special for you today. As a Natural Psychic, I have been working on my psychic abilities for over 25 years, and I now want to help you develop your own psychic abilities, with a particular focus on manifestation.
So whether you want to reconnect with a special someone or have just given your details to a new person, I am going to give you a couple of different ways to manifest the phone call you're eagerly awaiting!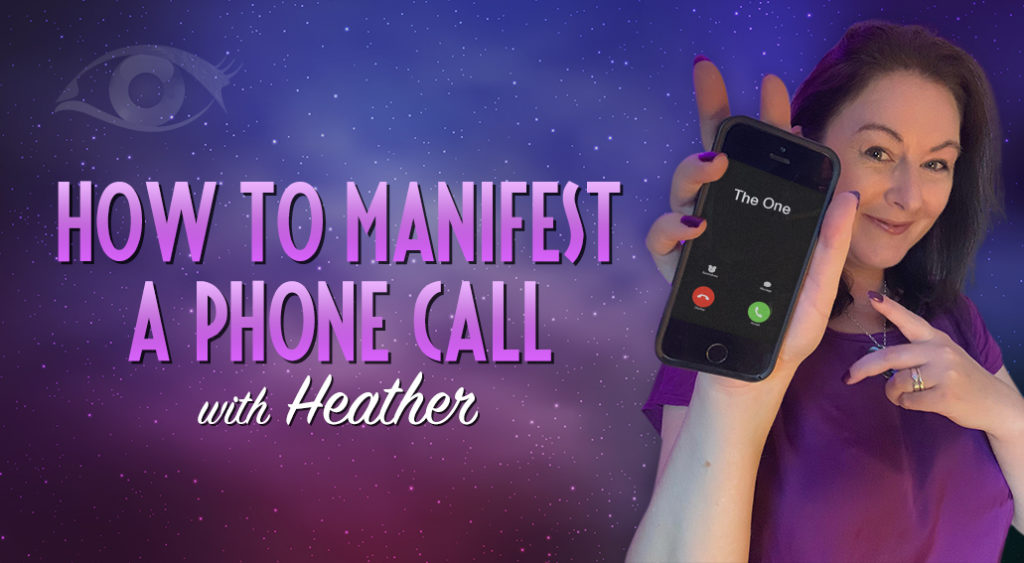 First Things First
Firstly, and I apologise if this sounds basic, does your special person have your details? If they are blocked or don't have information like your email, social media, or phone number, they cannot contact you.
So giving them your details is step one. These easy-to-follow suggestions are exactly what you need to manifest a phone call if they have your details.
Set Your Intentions
Natural Psychics like to set out their intentions before undertaking a new manifestation task. It must be for your 'Highest and Greatest Good'. Remember, we all have free will.
If someone is not meant for you, then the Universe, your Angels, your Guides will always protect you and keep this person at a distance.
Be clear in your mind what you would like to achieve from a potential phone call. Do you want a date? Do you want to pick up where things left off? Or do you want to heal this connection? What is the end goal once that contact has been initiated?
Once you have this goal clear in your mind, you can set your intention. For example:
'I want James to call me and ask me out.'
Or:
'I want James to call me because I want to heal our connection.'
Try to keep it simple. Don't add too much to the sentence, as your natural energy needs to be focused on one thing.
Try not to say: 'I want James to call me because he needs to apologise and he needs to give me back my hoodie that I left there and he's not been answering my text messages'.
And he needs to tell me why he liked that girls picture on Instagram that he's never even met. And also, I want to get back together with him, but he's got to step up and show me how interested he is.'
This is very confusing energy. Ultimately, the Universe needs to know whether you want a bright, positive future with this person or whether you are simply looking for closure.
It would be best if you came up with a straightforward sentence that sums up exactly why you want this phone call. The details don't matter at this point.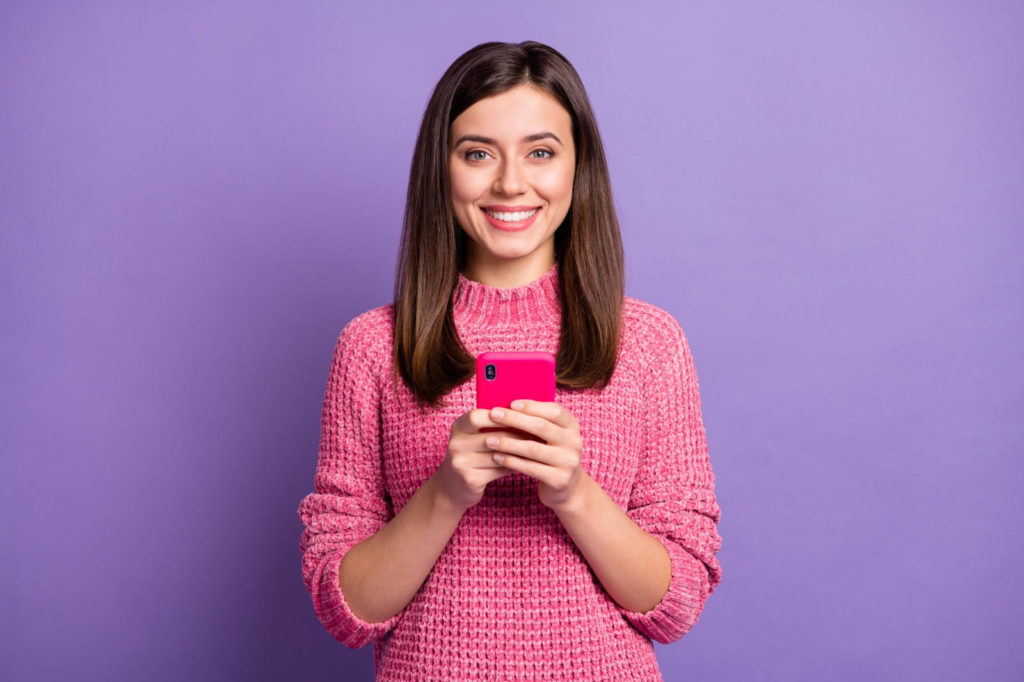 Choose Your Method
When manifesting something new, it's best to choose one method and give it time to work. For example, the manifestation methods below need to be tried for nine days and a lunar cycle before moving onto a different method.
Try to avoid doing all the available methods in a short time as it confuses the Universe, and your manifestation may not come to fruition.
Some methods require repetition. Make sure that you read through all methods before choosing one. You may find yourself intuitively drawn to one, but if you're not, don't worry as it is not essential.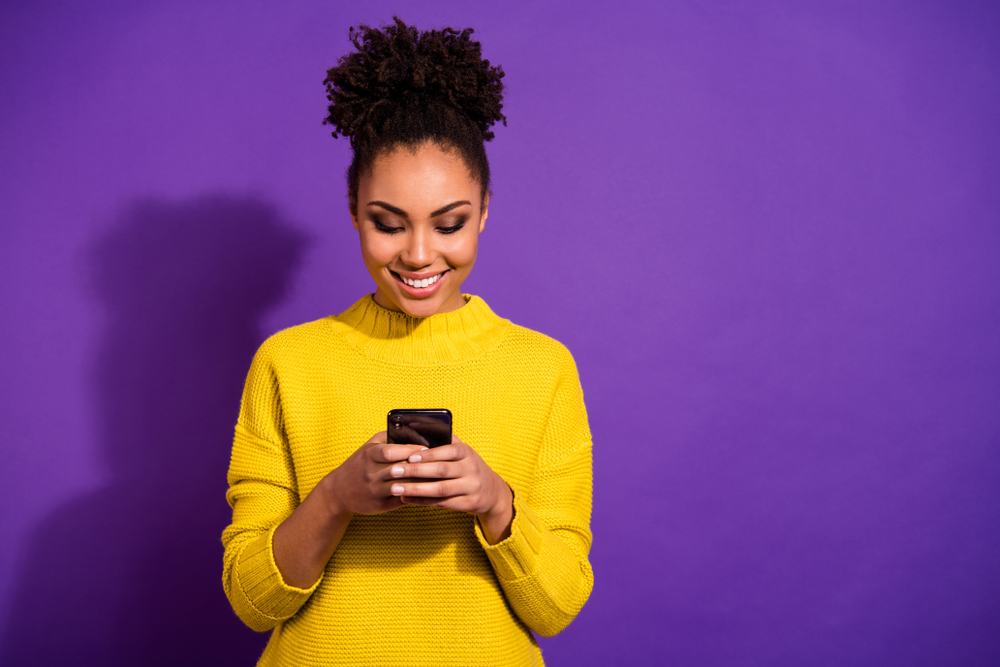 Manifestation Method No. 1 – The Law of Attraction
Manifestation via The Law of Attraction is a prevalent method as it's very straightforward, and many people claim it works incredibly fast.
To get the best results from this method, you must be in your highest vibration, your best self, and your most positive energy. It requires some visualisation and a little energy work.
It's fantastic for attracting new people to you. Start by thinking about how you feel when you have a crush, now think about how you feel when your crush sends you a message or calls you.
Focus on that feeling. Hold it for as long as you can. Next, focus on how happy you feel. You feel elated. You are buzzing with beautiful positive energy.
Now picture yourself and your person together – happy, peaceful and energised!
Hold this for a few minutes and release this energy to the Universe. Repeat this Affirmation:
'I call forward [say your persons name] with pure intentions for our highest and greatest good'
Repeat this daily for three to nine days and try to do it simultaneously every day.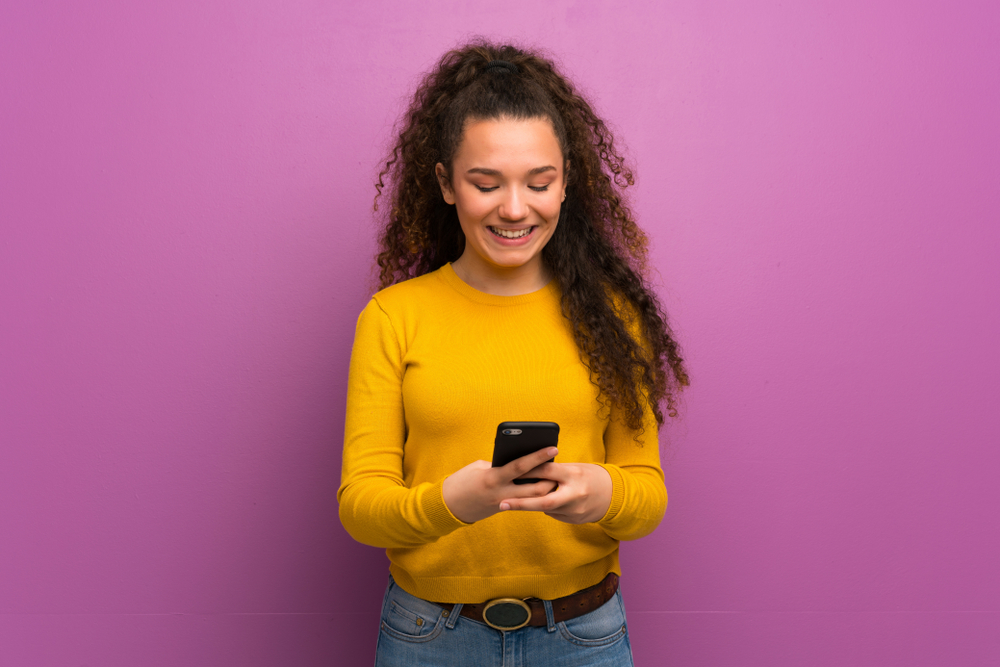 Manifestation Method No. 2 – Universal Ordering
On a piece of paper, write a letter to the Universe stating that you want a phone call from your person. Be as emotional as you would like. This will be for your eyes only. If you use a journal or notebook for manifesting, you can add this in there.
For an extra boost of energy, think about using colour or visuals like photographs to increase the potency of your manifestation. You can add colour by using different coloured ink, paper. If you have art supplies, get creative and add in some colours to express your emotions:
Pink – Love.
Red – Passion.
Violet – Healing.
Blue – Communication.
Green – Opening the Heart Chakra.
Take your time as it is worth getting right.
Once completed, take a moment to look at the paper. Place a hand on top of the paper, close your eyes and focus on your person. Hold their image in your mind, feel at peace, feel happy. Allow images of the two of you together being happy to fill your mind.
Again, take your time with this. When finished, put the paper away somewhere close to your bed for at least a full lunar cycle. If you look at it or think about your person, focus on how you felt when you visualised being together. Breathe out any negative thoughts that may come into your mind.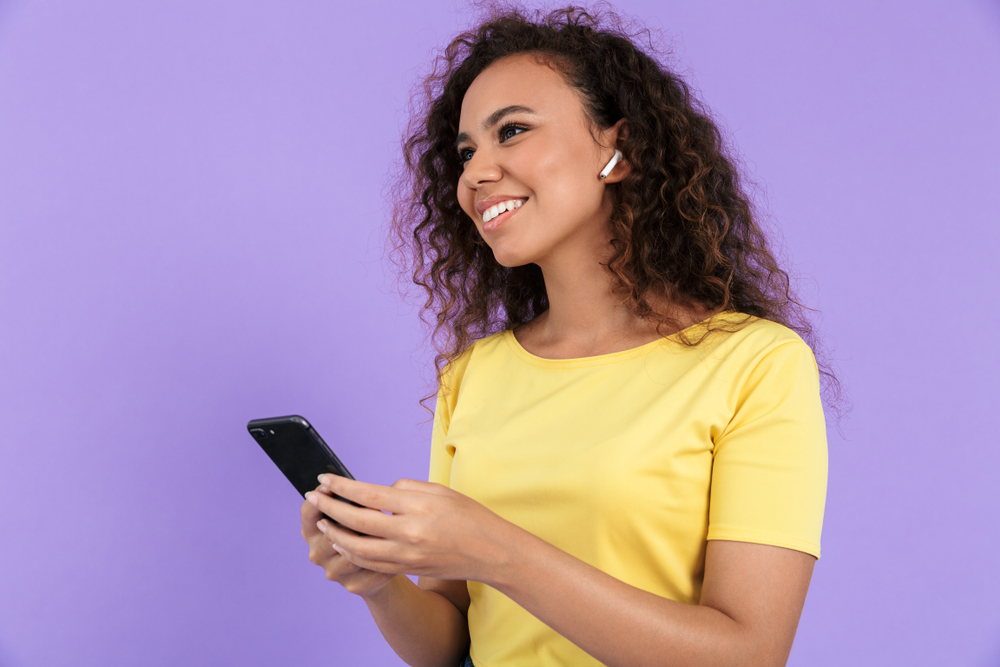 Manifestation Method No. 3 – Candle Magic
Candle Magic is a straightforward manifestation technique. It doesn't require any visualisation or energy work, but you can add a visualisation exercise if you would like, as this could increase your energy. (Refer to Method 1 – Law of Attraction for how to do the visualisation.)
Take an unused blue candle, hold it to your throat chakra for a minute, then to your phone for a minute. Write your person's name into the candle, then light it.
Say aloud: 'I ask [say their name] to call me.'
Allow the candle to burn down until their name has gone. Then, use the same candle and repeat for three days or until you have used up the candle. Once done, allow at least 12 days before repeating or trying a different method.
May the Universe be on your side!
So here are just a few little ways to Manifest that phone call or text from your person. I wish you lots of success and, as always, am sending you
Love & Light,
Heather x
Speak to Heather!
Heather is a natural psychic who has an extremely warm, caring and friendly nature. She makes regular appearances on Psychic Today. Be sure to read her previous blogs right here!
Download our Psychic Today App now!
The Psychic Today App for all your psychic needs! If you haven't yet added it to your mobile phone, you can do so by following our links here:
To download from the App Store – click here.
Or download it from Google Play – click here.
To top up your credit or if you have any questions or queries, our friendly reception staff are available 8:00 am to 2:00 am GMT on 0333 335 0297. You must be over 18 years old to use this service, which is for entertainment purposes only. You must be the bill payer or have the bill payer's permission. We may send free promotional messages. 
Facebook
Text FACEBOOK and your question to 65511 for your free reading! (Usually £1 per message, max three messages per reply. One per person. CS: call 0333 335 0297. UK Only) Click on the link to our page and see our Facebook Live sessions right here!