Karmic Relationships – By Carma
Karmic Relationships are not meant to last, but their impact can be substantial. Our partners are sent to our lives as lessons we did not learn in our previous lifetimes.
They will mimic the issues we had in our previous lives that were left unresolved. Once the souls have been untied, the relationship is over. The purpose is to change us into better people.
By the way, no Karmic relationship will ever work out.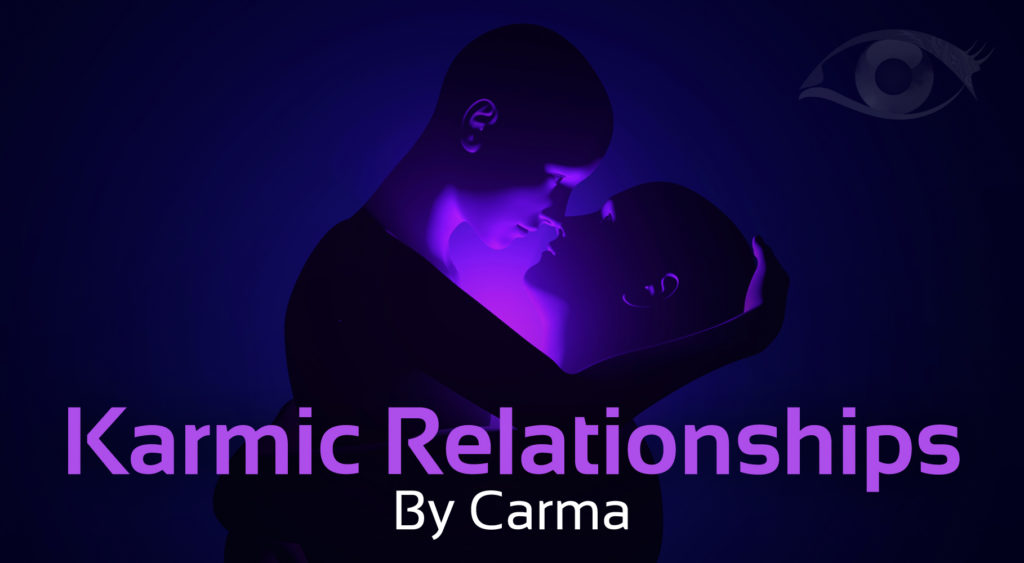 Soul Mates and Twin Flames
The main difference between Karmic Relationships and Soul Mate and Twin Flame is how the lessons are delivered. Twin Flames and Soul Mates are the most compatible with our souls but need to be improved.
Therefore it is natural that they will present some lessons. However, they will teach us gently. Unlike our Karmic relationships, which will deliver our lessons harshly, which can be pretty challenging.
Karmic Debt
Our present relationships in our life may be a continuation of relationships between souls in other lifetimes. If we owe someone something, the law of Karma ensures that the debt is paid off.
Also, Karma ensures that others pay what they owe us. The deficit is called the Karmic Debt. The repayment may happen in this lifetime or another.   
Examples of Karmic Debt are Love, Anger and Revenge, which are reflected beautifully in the Seven Deadly Sins: Lust, Glutton, Greed, Laziness, Anger, Jealousy and Arrogance.
Further examples would be addictions like the internet, gaming, vaping, gambling, etc. An addictive lifestyle means that a real fulfilling intimate relationship will be out of reach.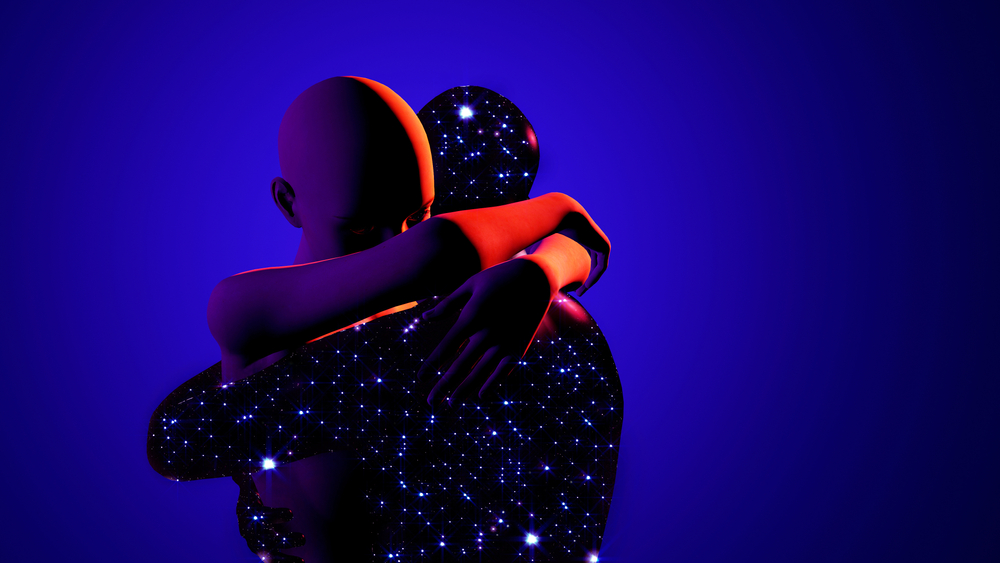 7 Karmic Relationship Symptoms
(1) They do not respect boundaries. Their needs will always come before ours. If we are the "Giver", we are in a Karmic Relationship, and we will always be blamed for whatever goes wrong.   
(2) They depend on us and do not share. They will not see us as an equal partner but as a tool for their convenience. We may feel we get to call the shots, but in reality, we are their assistant. So a co-dependent relationship is in existence.
(3) The initial connection is electrifying but fleeting. Initially, it goes well, and when they reveal themselves, we are too deep. We stay because of the grip they have on us. Our heads say go, and our hearts say give them another chance. One of the hardest relationships to leave, but it can be done with good support and will. 
(4) The toxicity brings out our fears and insecurities. It can even awaken a long-sitting trauma within, i.e. fear of abandonment.
(5) The relationship is on and off.  So, unstable. We will feel a constant push and pull in the relationship.
(6) They are controlling, which can be subtle and obvious. For example, we do not feel free to wear what we want. We also know that a compromise is out of the question. All this may not be said but felt. We develop a "yes" attitude over time, leading to losing our autonomy and Identity.  
(7) They are stubborn and feel they are always right because they do not see us as equals. They believe they are the decision maker.  
How Karma Is Created
Believe it or not, one chooses their life, family and circumstances to resolve their Karma and learn profound lessons on a soul level.
Once in the earth plane, our consciousness forgets our soul's intent and creates further Karma. The creation of further Karma maintains the cycle of birth and rebirth, Samsara.   
Karma chains a soul to an earthly body preventing Moksha (a soul of zero Karma). Bad Karma amounts to iron chains and good Karma gold chains.
Good Karma may bring comfort and happiness, and Bad Karma suffering, but they are both chains. Moksha means we have no further Karma to resolve; therefore, we have broken the cycle of birth and rebirth (Samsara).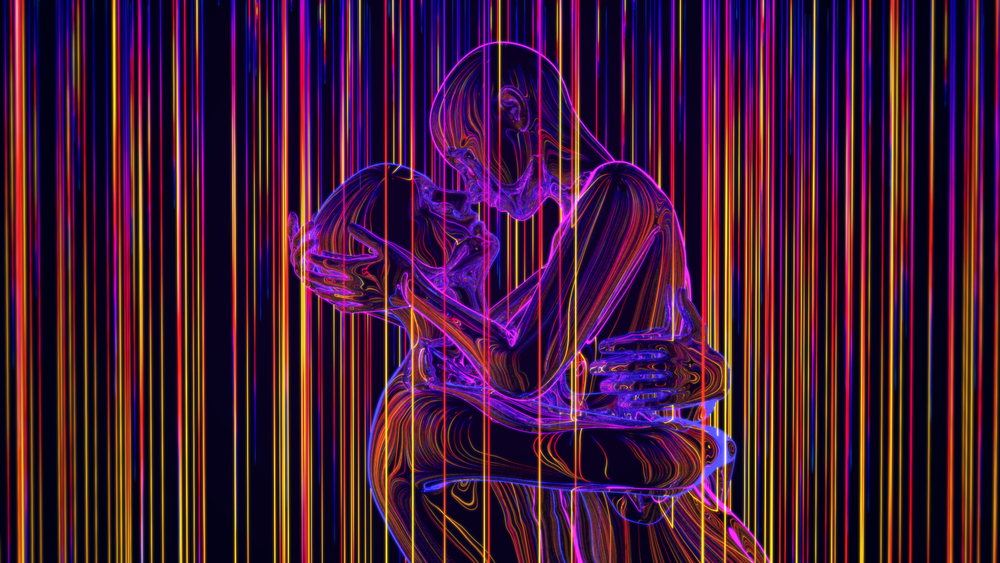 Holding a Grudge
We must observe and accept our patterns, especially those we repeat. For example, we keep dating the same type of people. How can we change this? We can consciously make different choices to break the repetitive pattern.
Okay, let's now look at holding a grudge. A grudge creates a negative karmic relationship, so how do we let go of a grudge? We try to transform our grudge by melting it and cultivating more loving and positive thoughts.
We cease the grudge by focusing on virtues and practising compassion for ourselves and others. By doing so, we are releasing ourselves from this cycle.  It does not mean that the other person is released from the cycle.
They are just released from us. They still have to resolve this Karmic pattern and will get another opportunity. Meaning they will be repeating the cycle, and we will not.   
15 Ways to Redress Karmic Imbalances
(1) Where ever we feel stuck is where our Karma resides. Reflect honestly on our obstacles and then apply a different approach.
(2) Let go of toxic people. If unable to do so, we need to manage ourselves around them.
(3) Become accountable and responsible for the part we played.
(4) Nourish our inner child.
(5) Let go of the "victim" mentality.
(6) Forgive everyone.  Easier said than done, I know!  However, let's not forget that bad Karma feeds off resentment, therefore a very good incentive to let go of the grudge. Also, to be mindful that everyone is fighting their own Karma, whether they know it or not.
(7) Live from our heart with heart-based thoughts, words and actions.
(8) Make amends by apologising sincerely and saying what we have learnt, if not to the person, at least to ourselves. Meditation and reflection can assist here.
(9) Be charitable and kind to others, bearing in mind how we would like to be treated. Otherwise, peace of mind will not be ours.  
(10) Be selfless by releasing any expectations. So we can become free and light from Karma.
(11) Meditation is very good for releasing painful Karma: Guilt, shame etc. Meditation brings about dispassion and a sense of detachment, so we can see a fuller picture of what took place.  
(12) Sometimes, our needs get in the way of doing the right thing. Again, mindfulness is essential in aiding us in finding balance.
(13) Instead of hoping the other person gets their Karma, shift our thoughts to a more compassionate view. Then watch our lives unfold and see how abundance starts to find us. No surprise if we begin to feel light and more able to engage in our own lives.
(14) Be grateful for both good and bad Karma, as they promote growth and enable us to transcend duality to become whole.
(15) Check our motives and ensure they come from a good place for ourselves and others.
Karma Balance
When someone behaves badly, this is their general behaviour in similar situations, so it is not personal, other than personal to them.
It informs us that they struggle with certain circumstances. Karma is a powerful teacher and balancer.
Karmic Boomerang teaches us how our actions impact others and to be more compassionate. Karma also promotes growth, joy, love, well-being, and self-compassion, which benefits us and others.     
Connect with Carma
Carma is a compassionate, warm and uplifting psychic. She is looking forward to speaking to you and giving you a psychic reading! Contact her right here!
Speak to one of our Psychics!
Psychic Today has a highly experienced and friendly team of Natural Psychics, all of whom can provide you with unique guidance with any dilemmas you face in life! See who is available for YOU right now!
Select the psychic of your choice for an exclusive one-to-one reading! Speak to one of our  Trusted Psychics. Plus, you can watch us live right here!
Download our Psychic Today App now!
The Psychic Today App for all your psychic needs and get psychic readings on the go! If you haven't yet downloaded it to your mobile phone, you can do so by following our links here:
To download from the App Store – click here.
Or download it from Google Play – click here.
To top up your credit or if you have any questions or queries, our friendly reception staff are available 8:00 am to 2:00 am GMT on 0333 335 0297. You must be over 18 years old to use this service, which is for entertainment purposes only. You must be the bill payer or have the bill payer's permission. We may send free promotional messages. 
Psychic Today is Here For You!
Psychic Today is on a mission to continue providing the very best psychic advice. Now we have more ways to reach our trusted psychics, and we have dedicated ourselves to answering your questions.
You can ring them via our EasyCall feature, found on your chosen Psychics profile. Text our psychics through our Text Reading page. You can also send IMs directly to the live stream via our App.